Coinbase CEO Calls Out US SEC For Using Intimidation Tactics
Brian Armstrong, the Chief Executive Officer of Nasdaq-listed trading platform, Coinbase Global has called out the United States Securities and Exchange Commission (SEC) for using intimidation tactics rather than provide clear market regulations.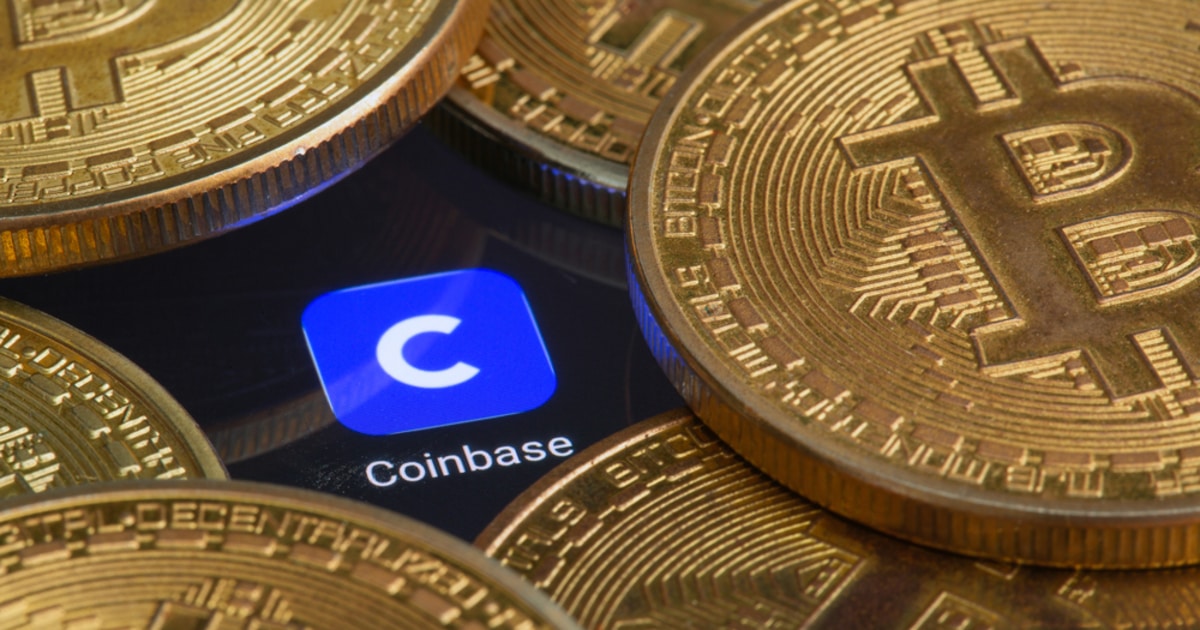 Taking to his Twitter handle, Armstrong revealed how the exchange has attempted to carry the SEC along in its proposed plan to offer Lending services where the firm's customers can earn returns for lending out their assets.
Rather than reason with the trading platform, Armstrong noted that the SEC asked the firm not to launch the product without necessarily giving reasons why. The CEO further stated that the Gary Gensler-led market regulator resulted in intimidation tactics as it threatened to sue the firm if it proceeds with the product launch.
Armstrong, noting his organisation's strong strategy to work with all regulators, lamented the unfair nature of regulatory enforcement in the American market. According to him, competing trading outfits are already offering a similar product to what Coinbase is looking to offer, and the SEC has not moved to stump their activities.
"A bunch of great companies in crypto have been offering versions of this for years. Coinbase came out recently and said we would be launching our version," Armstrong tweeted concerning the firm's proposed lending service. We were planning to go live in a few weeks, so we reached out to the SEC to give them a friendly heads up and briefing. They responded by telling us this lend feature is security. Ok - it seems strange. How can lending be security? So we ask the SEC to help us understand and share their view. We always make an effort to work proactively with regulators and keep an open mind."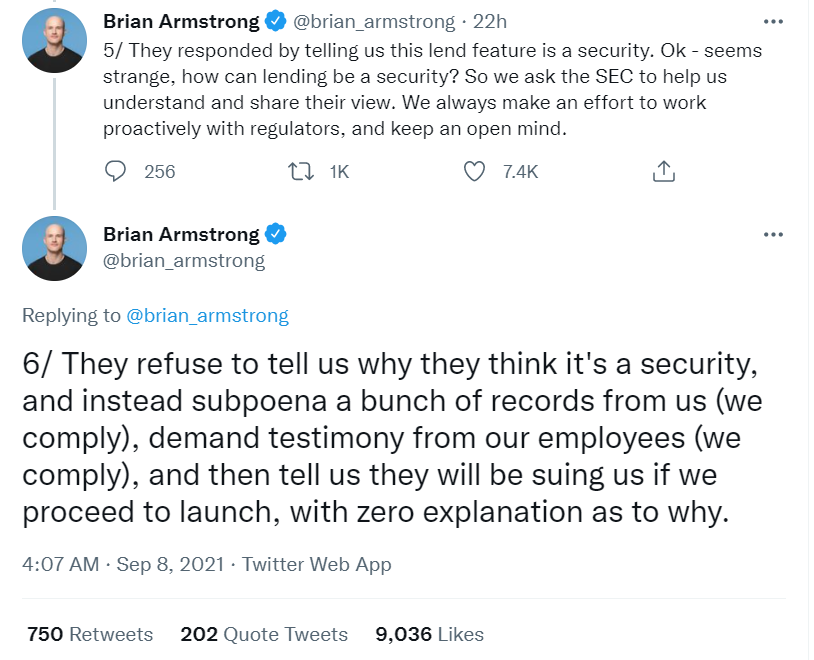 The tweet has sparked outrage within the crypto community as many relived the ongoing Ripple vs SEC court case. Per some sketchy details in the court proceedings, Ripple has often asked the SEC for clarifications on the classifications of the XRP coin as either a security or not. Still, the commission has refused to provide this guidance.
Armstrong and other stakeholders in the industry are calling on the SEC to provide a level playing ground for all through thoughtful regulations.
Image source: Shutterstock
Coinbase Poaches Facebook's Former Head of Product to be New CMO
Read More