Chinese City Eyes Blockchain Applications for Urban Governance and Smart Education
Chengdu, the capital city of China's Sichuan province, seeks to form a blockchain application to revolutionize cross-border trade, urban governance, smart manufacturing, government services, smart education, financial services, smart healthcare, and smart agriculture by 2022.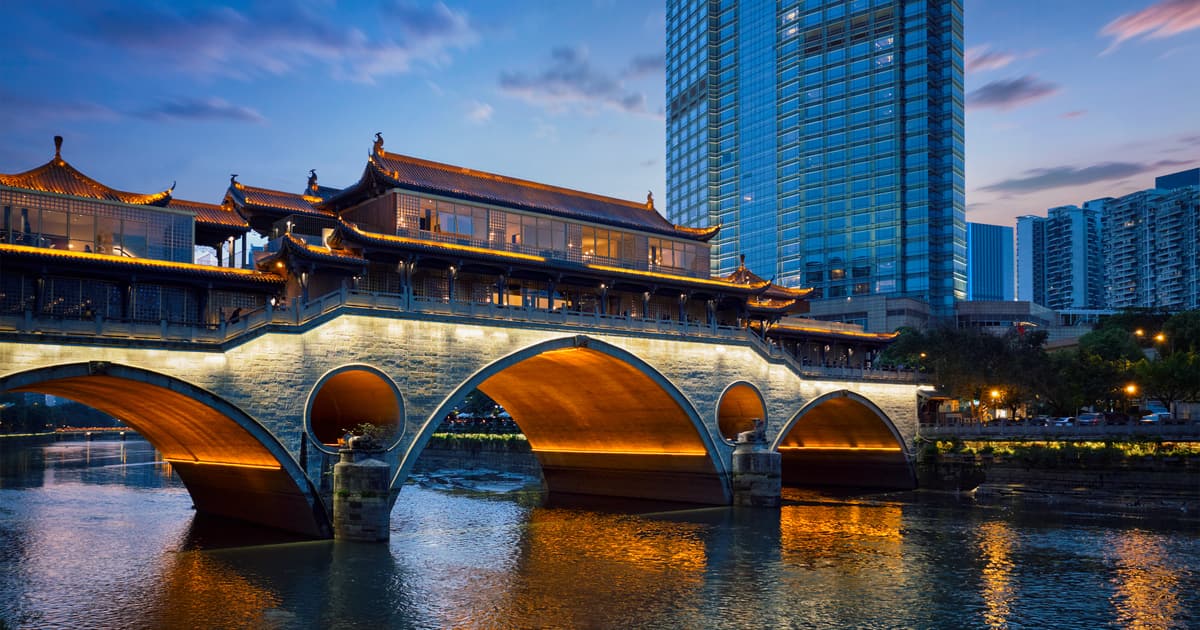 Creating 30 typical blockchain application scenarios
This information was disclosed during the city's international blockchain industry expo dubbed the 2020 Chengdu Global Innovation and Entrepreneurship Fair.
As per the announcement, the city intends to:
"Create 30 typical blockchain application scenarios, form 2-3 blockchain industry cluster development areas , and build Chengdu into a pioneering area for blockchain technology innovation and a demonstration area for blockchain industry innovation and development."
People are continually becoming keen on what they eat or drink. As a result, conscious consumerism has been rising, and Chengdu wants to create new consumption scenarios by availing product traceability using blockchain.
Revamping urban management
Many cities have had to grapple with the congestion challenge. Chengdu seeks to address this issue using blockchain technology through scientific congestion control and urban management.
This will be attained by using blockchain-powered data sharing and business collaboration. Furthermore, this cutting-edge technology will offer a single network unified management platform, instrumental in risk prevention and control.
Chengdu intends to promote smart education scenarios like a teacher-student credit system founded on blockchain technology. The announcement noted:
"Build and make good use of the Chengdu smart education cloud platform, create a full-scale Chengdu full-cycle education data center, and promote blockchain technology in smart education governance, education and teaching reforms, and comprehensive quality records."
China is continually deploying blockchain-enabled solutions. For example, Hainan, a southern island province of China, gave indications of launching a blockchain-enabled points reward program to promote tourism in the region. It saw the blockchain-based system as a game-changer in getting back on track in the tourism sector following disrupted travel triggered by the coronavirus (COVID-19) pandemic.
Image source: Shutterstock
Read More