Cathie Wood's Ark Invest Purchases $79.4M of Robinhood Shares after Crypto Price Fall
Ark Invest, the investment management firm led by Cathie Wood, took advantage of a decline of Robinhood shares last week on Wednesday, October 27, following the firm's earnings and purchased almost $80 million in value.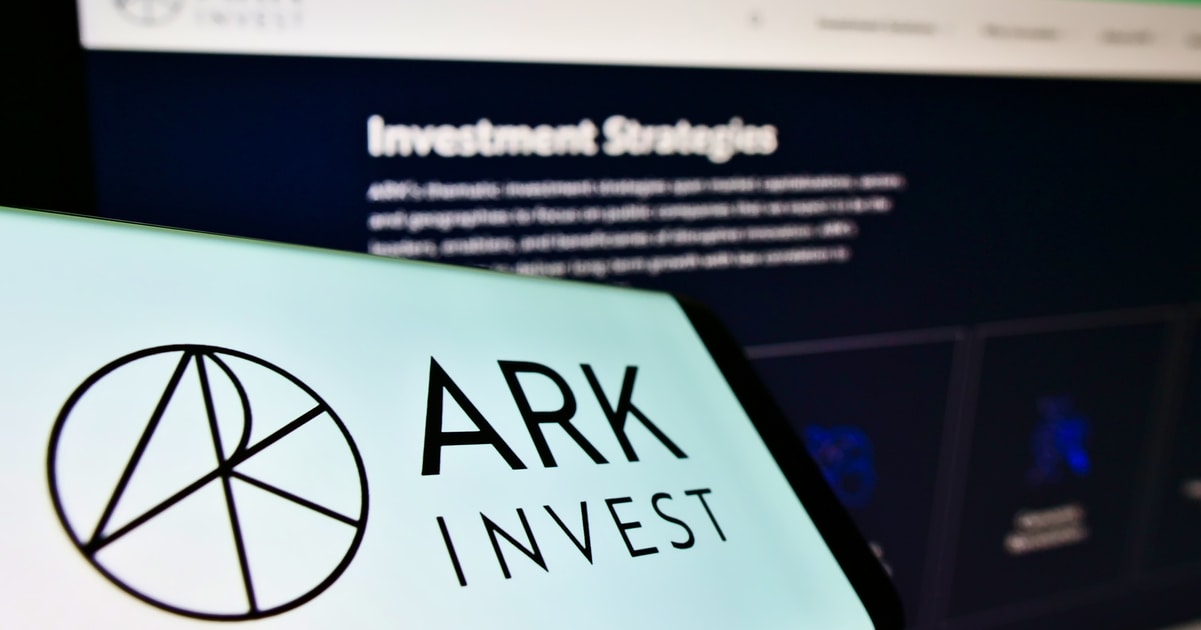 Three of the Ark Invest's funds (ARK Innovation, ARK Next Generation Internet, and ARK Fintech Innovation ETF) purchased a collective 2.29 million shares of RobinHood for $79.4 million.
Wood's Ark jumped on a 10% decline in retail-trading platform Robinhood and bought a total of 2.29 million Robinhood shares spread across its three funds. ARK Fintech Innovation ETF purchased 140,664 shares of Robinhood, ARK Innovation ETF added 914,957 shares, and ARK Next Generation Internet ETF purchased 236,190 shares.
On Wednesday last week, Robinhood trading platform announced a decline of 78% of its cryptocurrency revenue – from $233 million in Q2 to $51 million in Q3 – the dip drove the prices of the company's shares down below its July initial public offering price of $38.
The firm caused disappointments to investors when it announced its Q3 earnings which missed expectations because of a drop in its cryptocurrency trading activity from all-time highs witnessed in the previous quarter.
Earlier in the week, Ark Invest also sold some of its Tesla holdings – a total of 57,106 shares of Tesla stock, worth $59 million – when the electric carmaker hit a market valuation of $1 trillion. Wood has been clear about her bullish prediction on Tesla. In March, the Ark boss predicted that Tesla stock would hit $3,000 from around $1,000 which it stands currently.
Furthermore, Ark also purchased the dip with $60 million in Twitter stock on Wednesday last week after the popular social media firm disclosed a drop in its customer base in its earnings report, causing the price of the company's shares to fall by almost 11%.
Bitcoin ETF Investing
While Ark Invest is big on crypto assets, investing in Bitcoin and crypto-related stocks such as the Grayscale Bitcoin Trust, Coinbase, Tesla, Square, and RobinHood, the firm did not buy the newly-launched US Bitcoin futures ETF.
As reported by Blockchain.News on October 21, Cathie Wood disclosed that Ark Invest did not join the buying frenzy around the ProShare Bitcoin Strategy ETF. The renowned US investor stated that tax ramifications informed her decision to take time to understand the tax implications.
However, Ark Invest has its own plans in the Bitcoin ETF space. In June, the company joined a long list of firms seeking the SEC's approval to launch a US Bitcoin ETF, which is pegged to the current price of the cryptocurrency while allowing investors exposure without actually purchasing and taking custody of the crypto asset.
Image source: Shutterstock
Why Cathie Wood's ARK Investments Skipped Buying the First Bitcoin Futures ETF Shares?
---

Read More