Cardano's ADA Becomes Third Largest Cryptocurrency by Market Capitalization
ADA, the native crypto of Cardano, has made headlines currently as its value has risen immensely, making it the third-largest cryptocurrency by market capitalization. The crypto has broken to a fresh all-time high of $1.37 per coin, up 10% in the last 24 hours. The cryptocurrency increased its price by 13% in the past week, 269% in the last month, 645% in the last 90 days, and 2,633% since last year.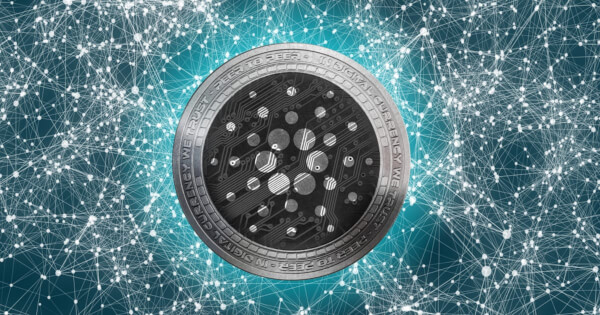 Although Bitcoin (BTC) and Ether (ETH) have held the first and second spot in terms of market capitalization, they are struggling to maintain their rally. ADA has surged and surpassed Tether dollar-backed stablecoin (USDT) and Binance's BNB to climb into the third place.
ADA has replaced Binance (BNB) as the third-largest cryptocurrency whose market cap is now about $40 billion, $5 billion more than Binance (BNB).
Bitcoin and Ether have suffered under a price correction following months of double-digit percentage gains. Bitcoin fell 6% on the day to $46,800 while Ether is down 6% at $1,490 at the time of writing this article. ADA is currently trading at $1.37, up 10% in the last 24 hours.
As per data from Nomics, ADA is the best performing cryptocurrency in the top 20 this year. Just like Dogecoin, ADA has performed well despite not being listed in Coinbase, a primary gateway for main street US investors.
But why is ADA going up like that?
One major factor is Cardano blockchain's hard forking at the start of the month of March. After the "Mary" hard fork, Cardano blockchain will become a "decentralized, multi-asset (MA) smart contract platform" and this means that non-fungible tokens (NFTs), decentralized finance (DeFi), and smart contracts are all coming to the network. Cardano is making such integrations and upgrades at a time when it is getting mainstream media attention.
The second factor that seems to drive ADA's price up is this week's news that FD7, a Dubai investment company, sold $750 million in Bitcoin so that it could purchase ADA and Polkadot. Since ADA is trading close to a dollar and Cardano has lots of developments, FD7Dubai investment company is likely to make bigger returns.
Beyond Bitcoin
Cardano was launched in 2017 and is majorly backed by business venture Input Output Hong Kong (IOHK). Cardano blockchain and ADA was created by Ethereum co-founder Charles Hoskinson, who is now the CEO of IHOK. It seems the growth in terms of the use and utility of Cardano ecosystem is the reason behind the recent market momentum. The ecosystem's developments have helped build something at people are buying.
Image source: Shutterstock
Read More