Canadian Dollar Stablecoin QCAD Launched for Mass Market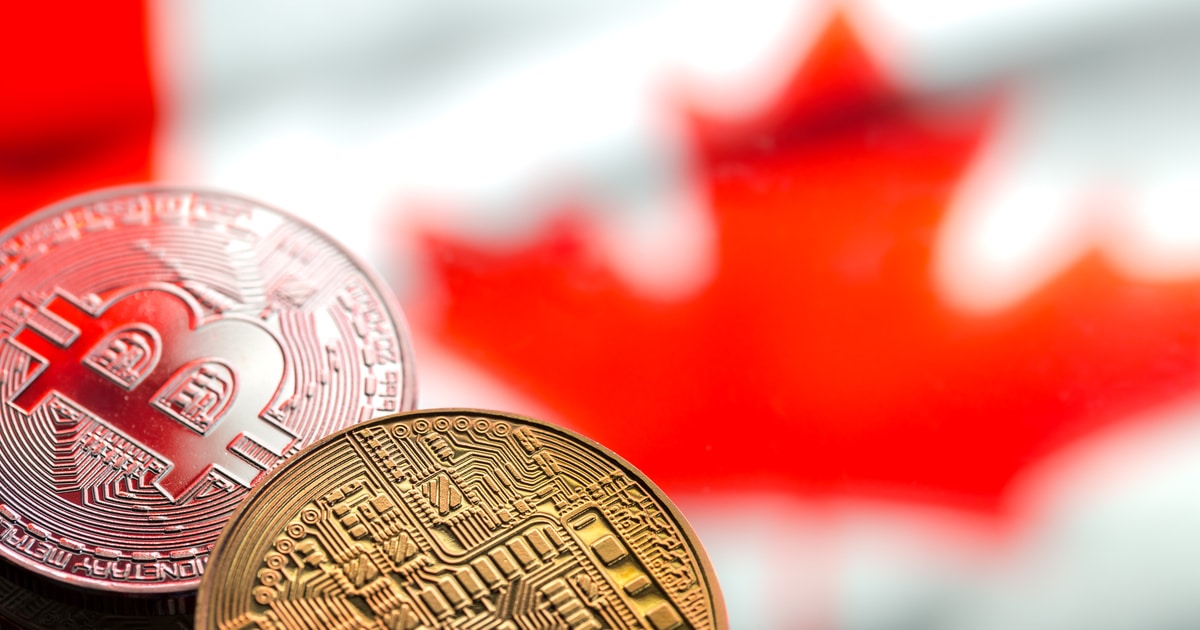 Canada Stablecorp Inc. has launched a new regulated Canadian Dollar pegged stablecoin called "QCAD".
Canada Stablecorp Inc. is a joint venture between 3iQ, Canada's largest cryptocurrency manager and blockchain development leaders, Mavenet. QCAD's launch was officially announced in a press release on Feb. 11.
Built on the Ethereum blockchain, QCAD utilizes the ERC-20 token standard and is the first Canadian dollar stablecoin designed for the mass market.
Challenge Tether
Since its launch, QCAD has been available for purchase through cryptocurrency exchanges DVex, Newton, Bitvo, Netcoins, and Coinsmart.
According to Canada Stablecorp Inc, the new stablecoin is supported by cryptocurrency custodians Bitgo and Canadian local custodian Balance. George Bordianu, CEO of Balance said, "Given QCAD's aim and focus, it only made sense to have a Canadian custodian offer support from day one. We're extremely excited to be that custodian and to be working closely with Stablecorp in enabling the local ecosystem to grow."
Justin Hartzman, CEO of Coinsmart expressed his excitement over the development citing the need for a Canadian stablecoin. He said, "As Tether has become the most actively traded of all cryptocurrencies, having a Canadian equivalent will be a game-changer for the Canadian crypto ecosystem. It will provide much-needed flexibility as investors will finally be able to park their funds in a stablecoin while coming in and out of trades. We could not be more excited to partner with the QCAD team to bring this idea to the market."
The Rise of Stablecoins

Cryptocurrencies are traditionally highly volatile assets to hold. Even the most prominent and established assets in this class, like Bitcoin and Ether, are now having to contend with the rise of stablecoins which can function as cryptocurrencies but, as the name implies, remain at a stable price point.
According to Canada Stablecorp Inc, stablecoins are now the fastest growing digital asset class and provide the critical missing link between traditional financial systems and the nascent digital asset class.
Kesem Frank, President of Mavennet Systems, stated, "QCAD is a significant stepping stone for the Canadian financial market, establishing an imperative link to the world of digital assets."
QCAD is being launched as stablecoins are being developed the world over. Last December, the European Central Bank (ECB) announced its own plans to get "ahead of the curve" on stablecoins and accelerate their efforts in the digital currency space.
At her debut press conference, ECB President Christine Lagarde said, "My personal conviction is that given the developments, we are seeing, not so much in the bitcoin segment but in the stablecoins projects." She reiterated "We'd better be ahead of the curve if that happens. Because there is clearly demand out there that we have to respond to."
A debate has raged within Europe regarding whether the ECB should issue its own digital currency but there has been considerable resistance from EU authorities.

In September 2019, the IMF released a paper entitled, Digital Currencies: The Rise of Stablecoins outlining the significant benefits stablecoins could bring to society. The IMF also said that banks could lose their intermediary roles as the public would most likely switch to stablecoin providers.
Lagarde was head of the IMF at the time and appears to be responding as to this issue with her role in the ECB, by mandating the central bank to compete with its own innovation.
 



Image via Shutterstock
---

Read More