Burger King Offers Free Crypto Rewards via New Chain's App
Fast-food chain Burger King has announced plans to give away cryptocurrencies as prizes to its customers based on its partnership with the RobinHood brokerage platform.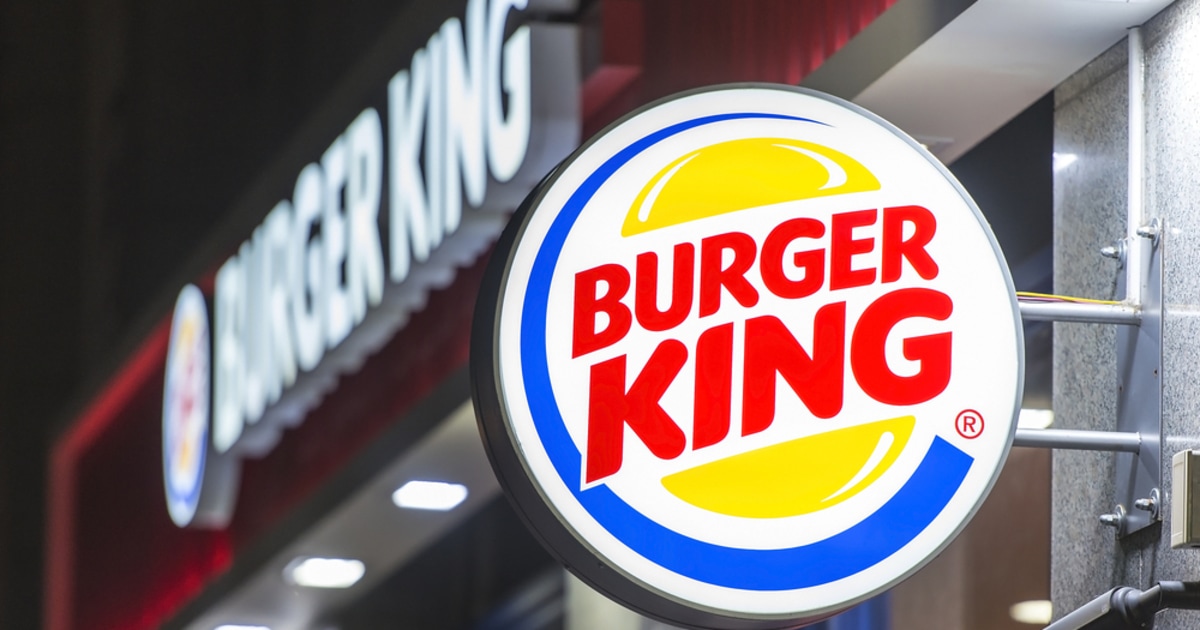 On Monday, November 1, the popular fast-food chain announced its plans to give away Bitcoin, Ethereum, and Dogecoin to members of its Royal Perks loyalty program when they spend $5 on the restaurant's app.
Burger King explained the reason behind such a move, stating that "as a brand, we are always looking for ways to reward our most loyal guests with exclusive offers that are exciting, unique, and culturally relevant. Cryptocurrency (crypto) has been a hot topic of conversation recently, but we know it can be not easy to understand. That's why we wanted to bring crypto to our guests in a way that was accessible and digestible (literally and figuratively)—through our food."
Beginning on Monday, November 1, and for the next three weeks, Burger King stated that its U.S. customers who are subscribers of the Royal Perks loyalty program would be rewarded with one crypto coin from a pool of 20 Bitcoin, 200 Ether, and 2 million Dogecoin, if they spend more than $5 on the restaurant's chain app.
From the look, it is evident that the majority of customers will get Dogecoin. About one in every 10,000 will get an Ether, and one in every 100,000 will get a complete Bitcoin.
For a recipient to redeem the crypto prize, they must have or open an account with Robinhood to claim it.
Therefore, many Burger King customers are likely to get attracted to win crypto prizes by simply spending more than $5 for their favourite meals in the restaurant's branches.
Users are limited to one prize per day but can garner up to 21 through the marketing campaign.
Attracting New Customers
This is not the first time Burger King dipped its toes in the crypto space. In 2017, the chain launched its own crypto coin known as the "Whoppercoin" in Russia.
During that time, Burger King partnered with crypto-cash startup Waves to deliver the virtual coin service and run a loyalty system that rewarded customers for purchasing a Whopper burger.
While the virtual coin is technically still tradeable, investors have forgotten it with no recent sales.
Burger King has been keen to innovate its business models. In January 2020, the chain started accepting various cryptocurrencies, including Bitcoin, Ether, Litecoin, Binance Coin, Dash and Tether, at its branches in Venezuela.
As reported by Blockchain.News in June, Burger King restaurants in Brazil started accepting Dogecoin as a payment option for buying a Dog snack "Dogpper,"
Likewise, RobinHood is likely to take advantage of the aforementioned Burger kings' marketing campaign to boost its customers base. In recent months, The Nasdaq-listed brokerage platform witnessed a reduced trading activity due to fewer new funded accounts. Consequently, the company saw a declined revenue by 78% during the third quarter.
Image source: Shutterstock
McDonald's Begins Accepting Bitcoin as Payment Method in El Salvador, Starbucks & Pizza Hut Follow
---

Read More