Burberry Cooperates with Mythical Games to Launch the First NFT in Blankos Block Party Game
The famous British luxury brand Burberry cooperated with Mythical Games to launch its first non-fungible token (NFT) series.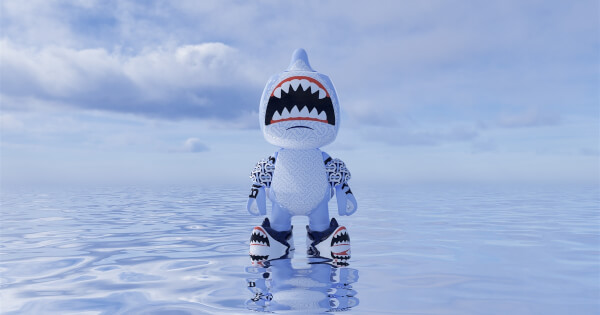 This Burberry Blanko, named Sharky B, is a shark-shaped NFT wearing a brand new TB Summer Monogram, which exists in the blockchain. The product will go on sale at 3 pm PST on August 11, according to the official Twitter.
As the first digital product released as part of the Burberry B series, gamers can buy, upgrade and sell in the Blankos Block game.
This partnership lays the foundation for applying digital currency to verify ownership and real rights in the game industry. Burberry said that for Mythical's first flagship multiplayer game, Blankos Block Party, a limited edition vinyl NFT toy character Burberry Blanko would be produced.
The Chief Marketing Officer Burberry Rod Manley revealed that this cooperation is very innovative and said that:
"Mythical is transforming the way creators and brands engage with their audiences through blockchain and player ownership. The Burberry x Blankos collaboration is a highly anticipated first for both our companies-the first NFT collection for Burberry and the first luxury brand in Blankos Block Party. "
The brand stated that it hopes to establish contact and interaction with its brand through the community that players love, encourage players to interact with its brand in an environment that advocates art and design, release value for the gaming community, and bring this new customer experience to life.
Image source: Shutterstock
Bitcoin SV Network Suffered a Large-Scale 51% Anonymous Attack
Read More