Bridgewater Associates' Ray Dalio: China's Yuan Will Become the Next World's Reserve Currency
Ray Dalio, the founder of Bridgewater Associates hedge fund firm, stated that China's digital yuan would be more competitive than the US digital dollar.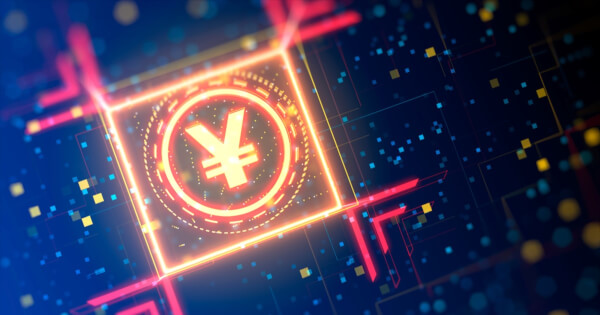 The US billionaire investor accepted an interview with CNBC Monday, where he said that he is certain the US will launch a digital dollar one day, and it will be a viable CBDC. He, however, said that the digital yuan would outpace the digital dollar.
Dalio explained that the digital dollar would not be the most competitive CBDC as its value is likely to be hit by the declining US economy from its rising debt levels.
Dalio further disclosed that the digital yuan would be more competitive in terms of value and use. The renowned hedge fund manager said that the digital yuan would be a strong, viable alternative to many investors if it comes with attractive interest rates and to be accepted internationally.
Dalio also stated that China's yuan would surpass the US dollar as the world's global reserve currency sooner than expected.
China is the leading country with imports and exports, implying that it's the largest trading country in the world.
Dalio believes that more financial transactions and more trades will be denominated in yuan.
The US dollar is currently the world's largest reserve currency, followed by the Euro, Japanese yen, British pound. China's yuan is seen as a potential candidate to become the next global currency.
Dalio finally admitted that the digital yuan would be competitive with Bitcoin, but the yuan won't completely take over the cryptocurrency market.
China Leading in CBDC Race
China and the US are two nations that have affirmed their commitments to continue experimenting with Central Bank Digital Currency (CBDC) projects. China's leadership in the CBDC area is turning a huge spotlight on US initiatives, but similar efforts unfold differently.
China is much ahead in developing its CBDC and is poised to issue the digital currency for public use very soon.
However, US Federal Reserve Chairman Jerome Powell recently said that China's rush to launch its digital yuan would not push the US into a CBDC race. The Fed chair stated that it is better to get it right than be the first to develop a CBDC. He believed that China's approach was not the one that the US should be taking.
Powell said that in the US, rather than bidding, it's time to determine whether a Central Bank Digital Currency would be a good thing for people and ensure that it is the right fit for people who rely on the dollar.
Image source: Shutterstock
Why Bitcoin Has Threatened US Dollar Dominance and Federal Reserve
---

Read More