Fed Chair Powell: Cryptocurrencies not Useful Stores of Value and CBDC Issuance Will not be Immediate
Federal Reserve Chairman Jerome Powell's stance on Bitcoin and cryptocurrencies remains unchanged – he views them primarily as "a speculative asset."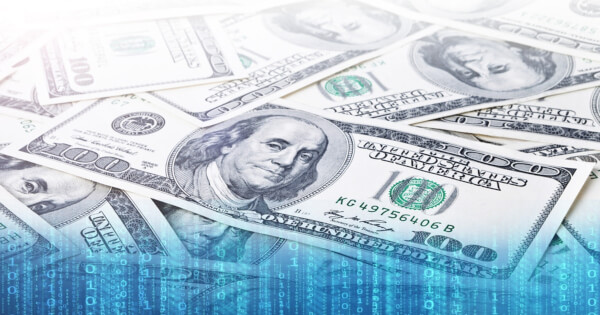 In a virtual panel hosted by the Bank for International Settlements, Federal Reserve Chairman Jerome Powell said that cryptocurrencies were an unstable store of value and reiterated that Bitcoin would not be a good medium of exchange and a substitute for the US dollar due to its volatility.
Although Powell said that cryptocurrencies were a speculative form of investment and were unable to replace the dollar, they could prove to be a substitute for gold. On cryptocurrencies, Powell said:
"They are highly volatile and therefore not really useful stores of value, and they are not backed by anything. It's more a speculative asset that's essentially a substitute for gold rather than for the dollar."
Development of the digital dollar will take time
Additionally, Powell reiterated that the Federal Reserve would be taking its time with the digital dollar and will move with "great care and transparency" rather than speedily. Powell explained that there were many steps that needed to be taken before a digital dollar could be issued. The Fed Chairman said:
"To move forward on this, we would need buy-in from Congress, from the administration, from the broad elements of the public, and we haven't really begun the job of that public engagement. So you can expect us to move with greater care and transparency with regard to developing a central bank digital currency."
Crypto innovation triggers CBDC talks
Meanwhile, Bitcoin has continued to gain traction. The increased demand for Bitcoin has caused the emergence of Bitcoin ETFs in Canada. In the United States, there has yet to be a Bitcoin exchange-traded fund implemented, but many such as former White House communications director Anthony Scaramucci has attempted to jumpstart on the occasion to request for one.
Scaramucci's SkyBridge Capital hedge fund has applied for a Bitcoin ETF with the Securities and Exchange Commission (SEC), and the request is currently pending review.
The emergence of cryptocurrencies and the rise in popularity of this asset class has caused central banks to consider deploying a central bank digital currency to stay ahead of the game.
Previously, in a panel discussion with the International Monetary Fund (IMF), Powell elaborated on the United States government's approach to central bank digital currencies (CBDC). While other countries have been aiming to be the first to deploy a functional CBDC, the United States on the other hand do not feel pressed in time with its digital dollar issuance. The Fed Chairman explained that with the digital dollar, the US was more concerned about "getting it right than it is to be first."
Image source: Shutterstock
Scaramucci's SkyBridge Capital Applies for Bitcoin ETF as Institutional Sentiment Remains Bullish for BTC
Read More