Blockchain Tech Expected to Facilitate Logistics Market Growth to $71.96B by 2026
Blockchain technology is expected to be a major trend fueling the logistics market growth, according to a report by Technavio, a global technology research and advisory company.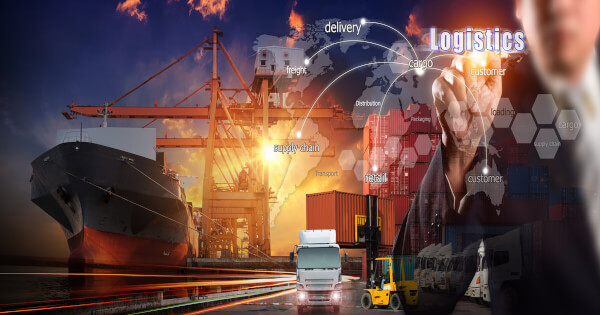 Blockchain's impact is anticipated to push the value of the logistics market to $71.96 billion by 2026. As a result, leading to a compound annual growth rate (CAGR) of 1.39% between 2021 and 2026.
Blockchain renders more operations visibility to streamline logistics processes, enabling effective product tracking. Per the report:
"Due to the numerous benefits of blockchain technology, vendors offering logistics services are partnering with blockchain technology providers to develop platforms that will further increase security and transparency in the logistics industry."
Source: Technavio
Based on changing market and weather conditions, the consumer goods sector is expected to enhance the use of blockchain in logistics. The report noted:
"The rising global temperatures, mostly during summers, are propelling the need for refrigerators and air conditioners among households. Such changing consumer preferences will require enterprises to use logistics services to deliver products to retail stores as well as other customers."
The Asia-Pacific (APAC) region is anticipated to lead the pack by accounting for 60% of the market's growth, with India, Japan, and China taking the lion's share.
Some factors attributed to this trend entail APAC's large consumer base for food, beverage, and healthcare products.
On the other hand, Technavio expects e-commerce growth and cross-border trade increase to boost the need for blockchain technology in the logistics market.
Meanwhile, Cardano founder Charles Hoskinson recently acknowledged that blockchain technology could radically revamp government structures from the whelms of archaic processes to modern ones.
Image source: Shutterstock
Global Automotive Blockchain Market Value Expected to Hit $2.23b by 2027
Read More