Bitmain Business Booming Despite Public Feud Between Co-Founders Jihan Wu and Micree Ketuan Zhan
Mining giant Bitmain continues to accelerate—signing a new $23 million Antminer S19 Pro Contract with Marathon Patent Group—despite the public feud between its co-founders Jihan Wu and Micree Ketuan Zhan dominating the news over the last year.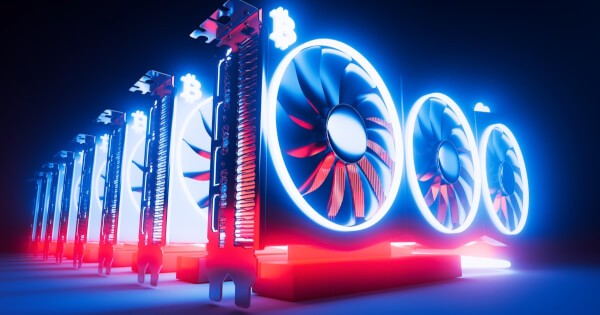 Global leader in cryptocurrency and Bitcoin mining equipment, Bitmain has continued to expand its business with an announcement today that it has signed a $23 million Antminer S19 Pro Contract with Marathon Patent Group.
Marathon Patent Group (Marathon) is a Nasdaq-listed cryptocurrency mining company based in Las Vegas Nevada, has entered a Long-Term Purchase Contract of $23 million to purchase 10,500 Antminer S19 Pro.
Bitmain's Antminer S19 Pro is purportedly equipped with the most advanced chipset currently available and continues to dominate the preferences of major mining firms' orders.
According to Irene Gao, Antminer Sales Director of NCSA Region, Bitmain, these new miners are set to "bring in a new era of Bitcoin mining" and demand for the Antminer S19 Pro is rising throughout the industry.
But how has Bitmain continued to develop, expand and remain profitable throughout a very bitter and public feud between its co-founders Jihan Wu and Micree Ketuan Zhan?
The Last Antminer Shipment Was Delayed
The feud is evidently starting to impact negatively on Bitmain's operations. In July, some 10,000 Antminers, worth about $10 million, were reportedly "stolen" from a mining facility owned by the company in Inner Mongolia. Some reports say the equipment appeared to have been "illegally transferred".
On Aug 6, it was reported that Bitmain had to delay shipments of its Antminer bitcoin mining machines by three months, due to the ongoing feud between co-founders, Jihan Wu and Micree Zhan Ketuan, as control of the company intensified.
Bitmain said in the announcement that the delay was a result of "external interference over the company's management." Jihan Wu's faction is reportedly in control of the company's Wechat account and released the message.
The Feud Recap
The feud between Bitmain's co-founders began in October 2019, when Wu ousted Zhan in a surprise move. Through mass emails, Wu ordered staff to stop taking orders from then-CEO Zhan, threatening them with termination if they even attended one of Zhan's meetings.
The news surprised the entire organization as Wu had stepped out of his Bitmain CEO role to focus on his own cryptocurrency startup—Matrixport.
Zhan also refused to take the ousting in his stride and pushed back with legal action—suing Bitmain's parent company.
In March 2020, China's Changle district court made a ruling that favored Zhan to freeze out 36% of Fujian Zhanhua's shares owned by Bitmain. Fujian Zhanhua is entirely owned by Bitmain Technologies Holding, of whom Zhan is the shareholder with the largest stake of 36%.
But on 27th April 2020, Bitmain claimed in their latest statement that the case that Zhan had submitted has no proof that he (Zhan) owns such stake in the company, which makes the claim as baseless for a legal ruling.
Bitmain argued the court's ruling as only a procedural, jurisdictional rule and a physical fight broke out at a government office in Beijing after local authorities tried to hand the company's operating license to ousted co-founder Zhan.
When the pair founded Bitmain in 2013, Wu and Zhan rode a historic crypto boom that made them both into billionaires. But the two co-founders have not managed to see eye to eye on the company's future. When Wu took over, he made of point of undoing a lot of Zhan's initiatives that had yet to make a profit, including a push into AI chips.
Image source: Shutterstock
Read More