Bitcoin's Volatility has Slowed Down, according to CoinShares Chief Strategist
Despite the grappling effects of the Covid-19 pandemic, some notable market indexes have hit record highs, and this has made Bitcoin (BTC) look "less volatile," according to the chief strategy officer at CoinShares Meltem Demirors.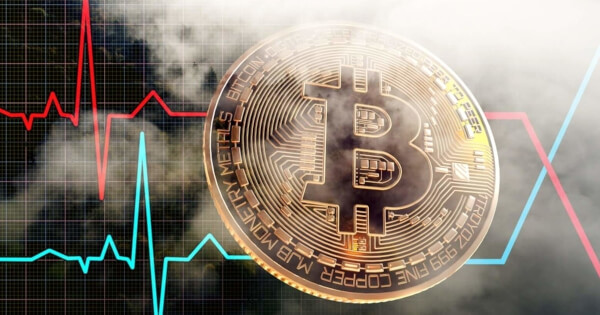 CoinShares is a digital asset management firm that offers financial products and services.
Signs of slowed down volatility
Speaking during CNBC's "Squawk Box Asia, Demirors acknowledged:
"As we know, volatility is a relative measure. In the current environment, Bitcoin is actually less volatile than it has been in the past."
To cement her point, she compared BTC's gains and electric carmaker Tesla's stock. The strategist added:
"Tesla's shares, which were added to the broader S&P 500 index on Monday, have soared more than 676% so far this year. Meanwhile, Bitcoin has risen about 220% year-to-date as of midnight EST Tuesday."
Therefore, Demirors asserted that everything has become more volatile compared to BTC because its rise doesn't feel that wild compared to the astronomical surge in the equities market. Her sentiments come at a time when the leading cryptocurrency breached the all-time high (ATH) price of $20,000 it set in December 2017. Its present bull run has seen its price smash the $24,000 mark.
Bitcoin becomes the talk of the town
Demirors alluded to the fact that engaging in Bitcoin seemed risky before, but the narrative has changed because a lack of its exposure has become a career risk. She noted:
"It used to be a career risk to get exposure to Bitcoin. Now it is a career risk to not have exposure to bitcoin. The world has certainly changed a lot over the last nine months."
Bitcoin has become the talk of the town because it is continuously emerging as a safe-haven in the eyes of institutional investors based on their striking spending spree. For instance, Nasdaq-listed Microstrategy recently disclosed another BTC purchase worth $650 million. This wave of institutional investments is what has made Bitcoin's price to skyrocket, as echoed by BTC billionaire Tyler Winklevoss's point of view that the leading cryptocurrency is the gift that keeps on giving.
Image source: Shutterstock
Bitcoin's Liquidity is Vanishing From Exchanges and Supply Crisis is Near, Bullish for BTC Price
Read More