Bitcoin Stands in the Last Resistance Zone, staring at the ATH level of $64,800
After setting an all-time high (ATH) price of $64,800 in mid-April, Bitcoin (BTC) experienced a sharp correction a month later to hit lows of $30K amid intensified crypto mining crackdown by Chinese authorities.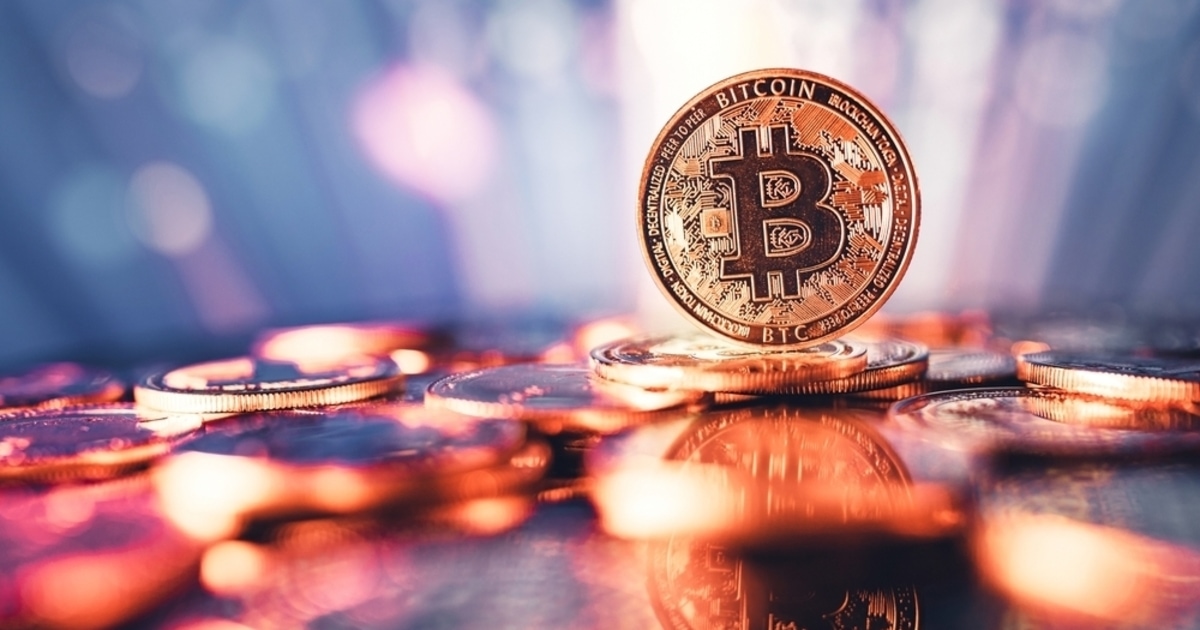 Nevertheless, the leading cryptocurrency has been able to pick up the pieces because it is 11% away from the ATH price. BTC was up by 1.72% in the last 24 hours to hit $57,549 during intraday trading, according to CoinMarketCap.
Market analyst Will Clemente believes Bitcoin stands at the last zone of resistance as it eyes the record high area. He noted:
"BTC is at the last zone of resistance. Pretty much see this playing out two ways: 1. We just swiftly move to ATHs 2. Market-cap/OI and funding increase aggressively, perps get too bullish, we get a shakeout before moving to ATHs."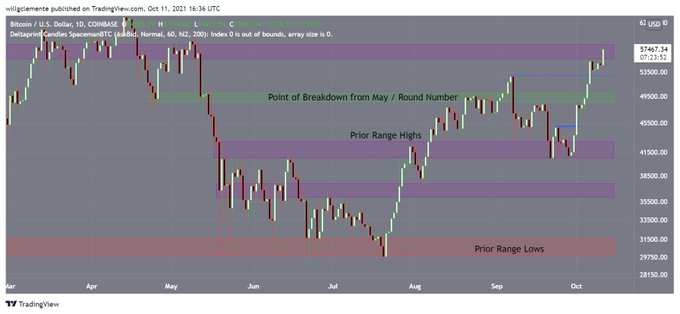 Consultancy and educational platform Eight echoed these sentiments and stated:
"BTC is currently facing the $57200-59300 area of resistance which could be the last big hurdle before a push towards a new ATH."
Bitcoin entities increase their holdings
According to Clemente:
"We're finally starting to see entities with 100-1K BTC increase their holdings again. These entities have offset the decrease in holdings of whales over the last month by 948 BTC. In the last 30 days: - Whales holdings (>1K) down 60,597 BTC - Entities with 100-1K up 61,545."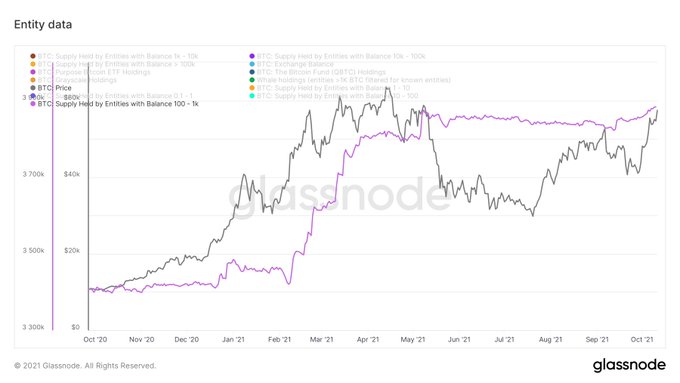 Therefore, these entities have been buying and this explains why BTC price has been on an upward trajectory.
On the other hand, Bitcoin investors in profitability recently rose to 94.3% from the lows experienced in September.
Meanwhile, the BTC futures market is in a healthy contango, indicating that price might surge even further.
Image source: Shutterstock
Bitcoin Stands at the Last Zone of Resistance as it Stares at the ATH Level#https://blockchain.news/news/Bitcoin-Stands-at-the-Last-Zone-of-Resistance-as-it-Stares-at-the-ATH-Level-59b0ae6b-8241-4df3-bc24-d4c64827dc1d


Read More