Bitcoin's Price Remains Stable Despite Crypto Market Crash, BTC Matures into a Less Volatile Asset
Bitcoin's price plunged to under $23,000 in the past 24 hours, before recovering to trade at the highs again above $24,000. The world's largest cryptocurrency has seen slight volatility, and has dropped back down below the $23,000 level, before gaining strength to trade at $23,172 at press time.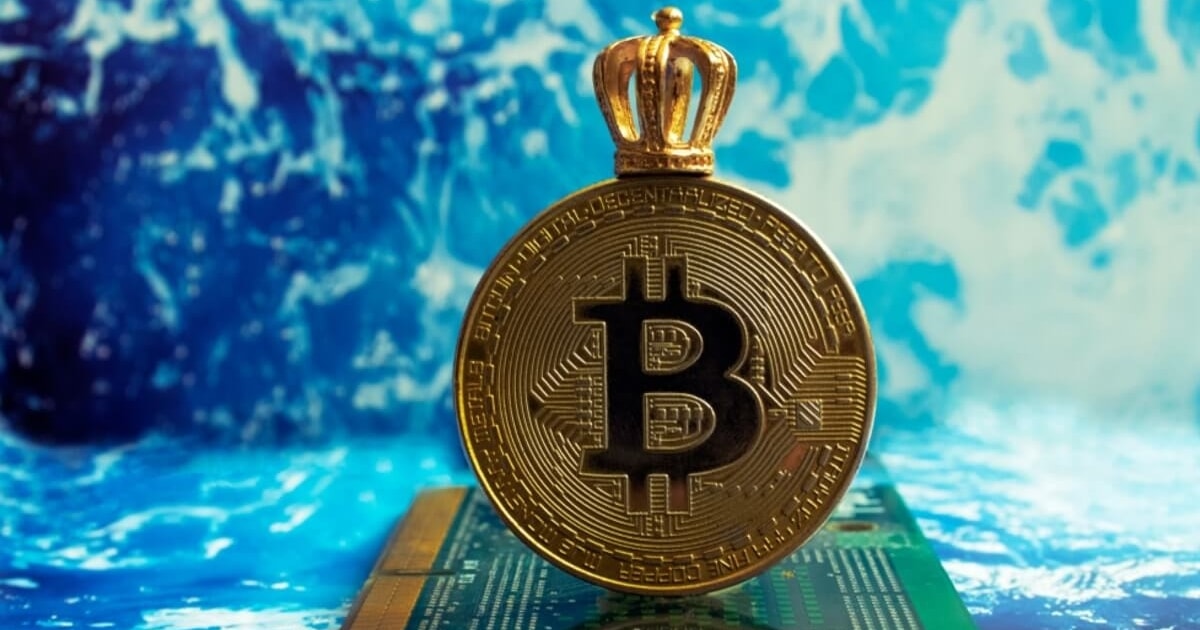 Ethereum's price has also seen a steep plunge, trading dropping by over 6% in the past 24 hours. ETH's price has plunged below the $600 support level, and is now trading at $582 at press time.
Other large cap altcoins have also seen massive drops in prices, with Bitcoin Cash (BCH) crashing over 12% in the past 24 hours, Polkadot (DOT) dropped 6%, Chainlink (LINK) dropping over 14%, and Cardano (ADA) losing over 10%.
While Bitcoin retraced to $22,900, the world's largest cryptocurrency's market price is still up by over 8% in the past week after recording a new all-time high. Crypto analytics firm Santiment noted that this is often seen with Bitcoin's volatility, altcoins did not see favorable returns during this massive sell-off. Santiment noted:
"Despite #Bitcoin's retrace down to $22.9k today, its market price is still up 8% over the past week after hitting its current ATH of ~$24,150 on 12/20. As is often the case during $BTC volatility, most #altcoins have not seen such favorable returns."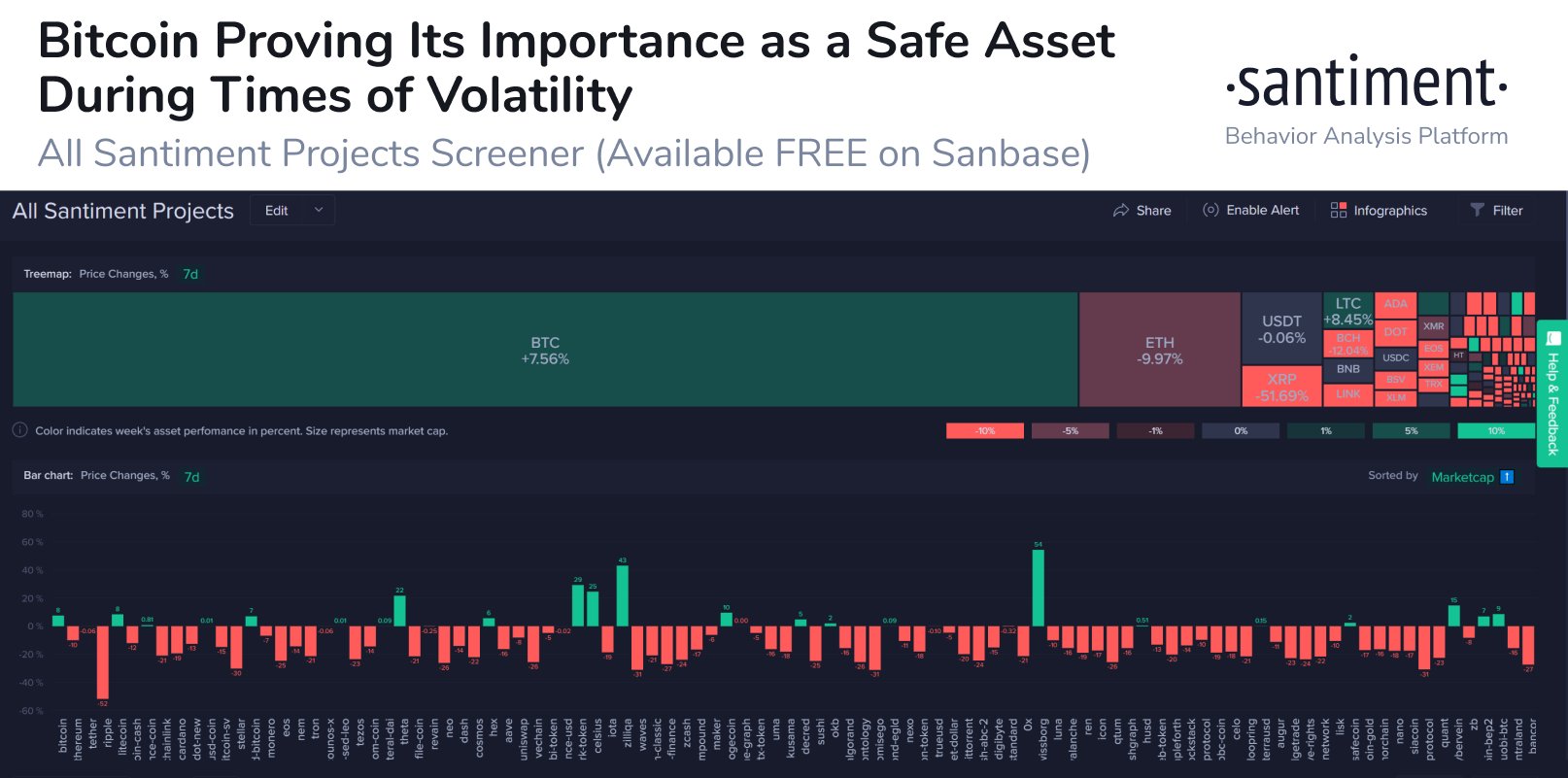 Although Bitcoin has witnessed a slight drop lately, many analysts are still bullish on the cryptocurrency.
According to Ki Young Ju, CEO of Cryptoquant, 12,006 Bitcoins flowed out from Coinbase in the past 24 hours, which went to custody wallets. The CEO said that it seems that Coinbase makes a new cold wallet for each customer after each OTC deal for institutions. With the increase of institutions adopting Bitcoin, its price is most likely to go up.
Bitcoin's dominance is also reaching new highs as Ripple (XRP) has continued to crash after its ordeal with the SEC, which could only mean good news for the BTC price.
Mike McGlone, senior strategist at Bloomberg recently commented on Bitcoin's recent bull run. McGlone noted that there are more reluctant BTC sellers this time, compared to the massive Bitcoin rally seen in 2017. According to McGlone, Bitcoin would be less prone to steep corrections in 2021 than in 2017.
Image source: Shutterstock
How the 2020 Bitcoin Bull Run is Different From 2017, High Confidence Seen in BTC at Current Price
Read More