Bitcoin Price on Pace to Reach $20,000, Bloomberg Senior Strategist
The Senior Commodity Strategist for Bloomberg Intelligence, Mike McGlone says Bitcoin (BTC) may well be on pace to reach US$20,000 by 2021.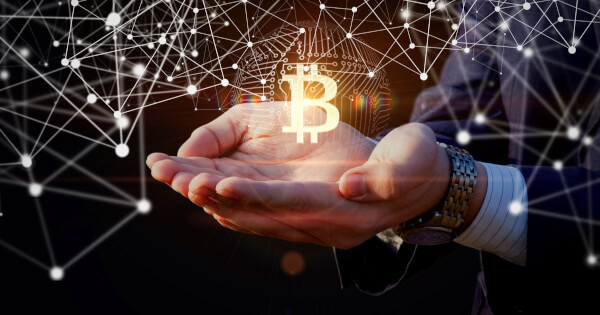 The Bloomberg strategist also forecasted gold's price to hit $2,000 and believes the fundamental and technical factors are there to back his BTC price forecast of $20,000.
McGlone gave this Bitcoin and gold price forecast via a tweet, according to him:
"Pendulum Swings Favorably Toward $2,000 Gold, $20,000 Bitcoin. Annual average prices are on pace to reach $2,000 an ounce for gold and $20,000 for Bitcoin in 2021. Refreshed bull markets in the quasi-currencies, with improving fundamental and technical underpinnings..."
The bullish price forecast from McGlone is in line with other analysts' recent projection of an uptrend in Bitcoin's price. Bitcoin has seen impressive gains in November with the premiere digital currency surging to a yearly high of $15,960 as reported by Blockchain.news. Some of the gains Bitcoin has seen were however lost following the emergence of Joe Biden as the president-elect of the United States of America. This did not stop McGlone's future forecast for the BTC price to hit $20,000 by 2021.
BTC Is Seeing Institutional Activity To Drive the Growth
Bitcoin has seen increased institutional adoptions with PayPal amongst the most recent to show goodwill to the coin by enabling Bitcoin and crypto payment services. The move by PayPal will open its millions of users to Bitcoin and other supported coins and this has the potential to increase the overall adoption of Bitcoin.
Other publicly traded Wall Street firms including MicroStrategy and Square have also stocked up on the coin and Coinbase noted a significant uptick in Institutional adoption of Bitcoin and crypto in the first half of 2020.
With Bitcoin gaining grounds as a viable hedge against inflation, Bitcoin's value is projected to surge five-folds by 2023 as institutional investors continue to swap gold for Bitcoin.
Image source: Shutterstock
---

Read More