Bitcoin Needs to Reclaim $37.5K before Painting a Bullish Picture
The volatility of the Bitcoin (BTC) market for a couple of months continues. The leading cryptocurrency was down by 9.05% in the last 24 hours to hit $36,031 during intraday trading, according to CoinMarketCap.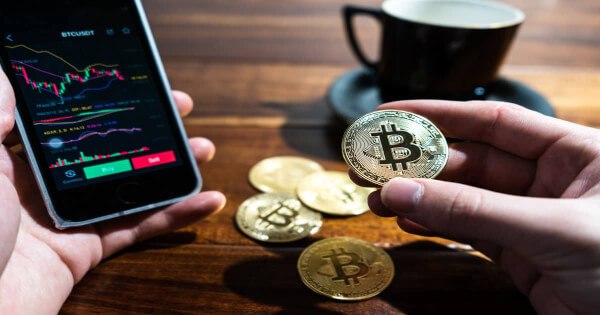 Bitcoin turned into the red zone approximately 48 hours after the Federal Reserve (Fed) announced an interest rate rise of 0.50%.
Market analyst Michael van de Poppe believes BTC needs to reclaim the previous support level of $37.5K to boost its chances of bullish momentum. He explained:
"If Bitcoin wants anything to be bullish, it needs to reclaim the level at $37.5K. Then I'm assuming we'll test $39K again as there's a big gap in between. Under $37.5K, nothing to say about bullish perspectives."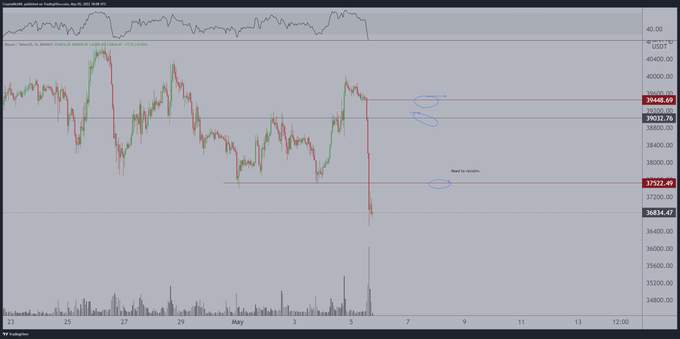 Source: TradingView
Similar sentiments were echoed by crypto analyst Matthew Hyland, who believed that BTC should reclaim $37.2K or experience a further price decline.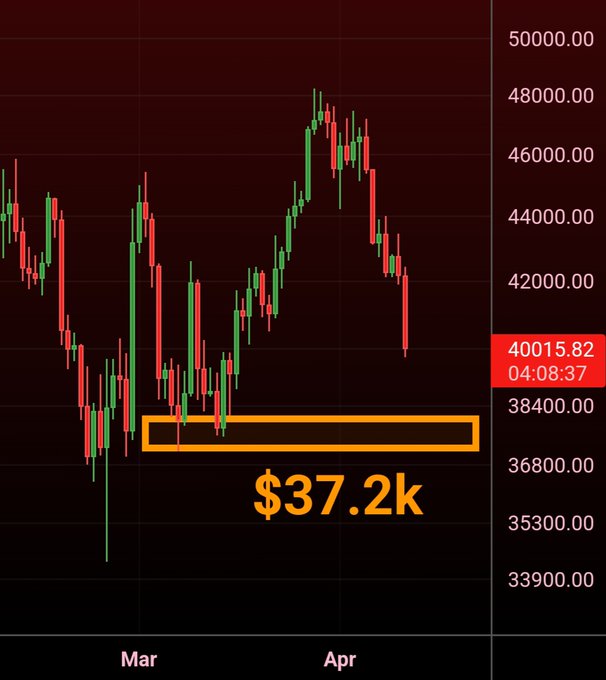 Source: Matthew Hyland
Sell calls spike
According to market insight provider Santiment:
"Crypto traders appear to believe that yesterday's market-wide price surge was an anomaly, and the short celebration won't last. Historically, when calls for selling spikes, crowd FUD like this strengthens the case of a continued rise."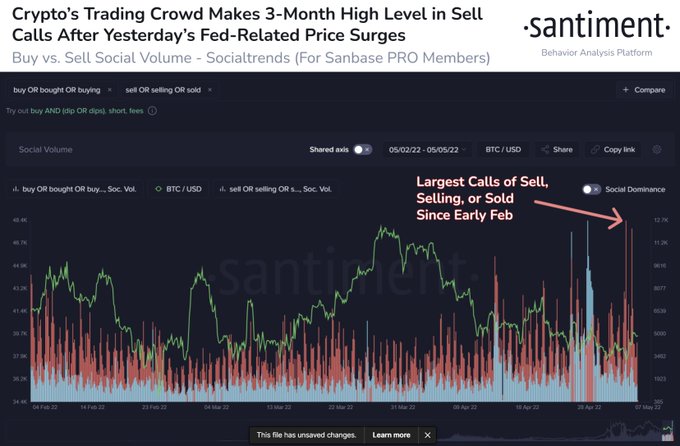 Source: Santiment
Bitcoin whales are also selling, as acknowledged by crypto analyst Ali Martinez. He noted:
"Addresses holding 1,000 to 10,000 BTC have offloaded or redistributed 70,000 Bitcoin in the past three days while the balance on crypto exchanges increased by 10,000 BTC."
The interest rate hike might be instigating the selling pressure. Jason Lau, the chief operating officer of crypto exchange Okcoin, pointed out:
"Investors are jittery about the Fed continuing to raise interest rates after yesterday's 50 bps hike. The potential of additional rate hikes makes the trajectory of the global economy uncertain."
Profit-taking tendencies have also been noted in the BTC market, Blockchain.News reported.
Nevertheless, Santiment believes all is not lost because whenever high fear, uncertainty, and doubt (FUD) levels are experienced, bullish momentum is usually on the horizon.
Image source: Shutterstock
Bitcoin Gains Momentum after Hitting Lows of $37,500 as Altcoins Bleed
Read More