Bitcoin is Showing Short-Term Weakness, says Crypto Analyst
Bitcoin's bullish run seems to have hit a stumbling block, as the cryptocurrency's price has undergone a retracement since its recent surge above the $40,000 level.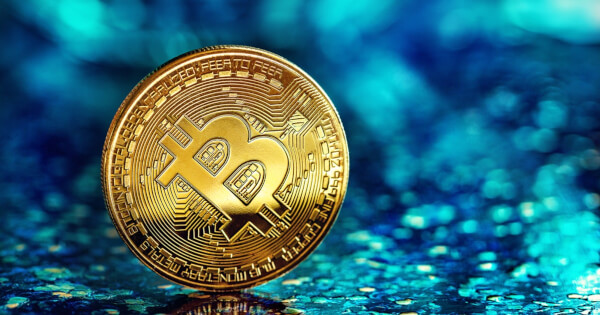 BTC has been down by 6.57% in the last 24 hours and is trading below the $35K level at $32,795 at the time of writing, according to CoinMarketCap. Industry experts have acknowledged that the $40,000 level is a crucial point and that the leading cryptocurrency needs to breach it to regain steam.
Crypto analyst Carl Martin tweeting under the pseudonym The Moon, has noted that BTC is showing signs of weakness in the short-term. He explained:
"Bitcoin is showing weakness in the short term. Could we reach $23,000 and fill the gap?"
The analyst hinted that BTC might experience a pullback towards $23,000 and this sharp correction might trigger the much-needed upward momentum. Bitcoin finds itself below the $40,000 critical level at the time of writing, amid the announcement that Joe Biden has officially been inaugurated as the 46th US President.
Bitcoin's liquidity nosedive
Glassnode has stated that Bitcoin's liquidity has significantly depleted because of massive withdrawals from exchanges, signalling a considerable holding trend. The on-chain data provider stated:
"Bitcoin is seeing the largest depletion of liquidity in years. Not only are funds being withdrawn from exchanges, but coins are continuously moving to strong hands. In the past 30 days, around 270,000 BTC moved to entities considered HODLers."
This observation is echoed by market insight provider Santiment that hodl-ing Bitcoin - "holding on for dear life" with Bitcoin - has become the trending strategy once again.
Nevertheless, crypto trader Luke Martin believes that the current Bitcoin bull cycle has not ended yet because liquid supply has not turned positive. He explained:
"This BTC chart might be more important than the price chart: bitcoin supply is being withdrawn from exchanges at an all-time-high pace. Historically, bull cycles have ended AFTER liquid supply change flips positive. That flip has not happened yet."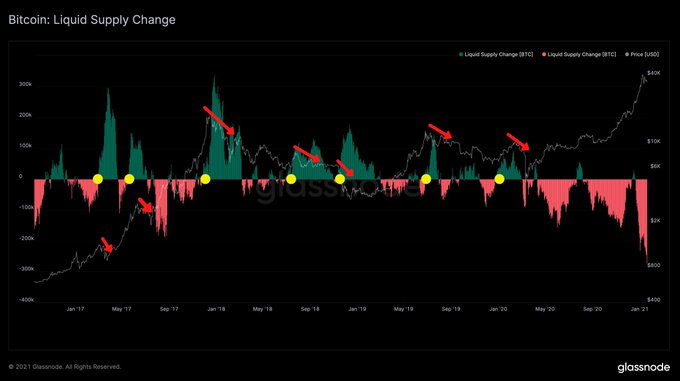 Hodling usually shows confidence on the part of investors as they await a price increase in the near future. Therefore, time will indicate what's in store for Bitcoin moving forward.
Image source: Shutterstock
Holding onto Bitcoin Long Term is the Way to Go, says Crypto Analyst
---

Read More