Bitcoin Is at a Critical Point on The Adoption Curve, Says On-Chain Analyst
Bitcoin (BTC) continues to make headlines thanks to its bull run, which has shed light on the tremendous potential the crypto space has to offer.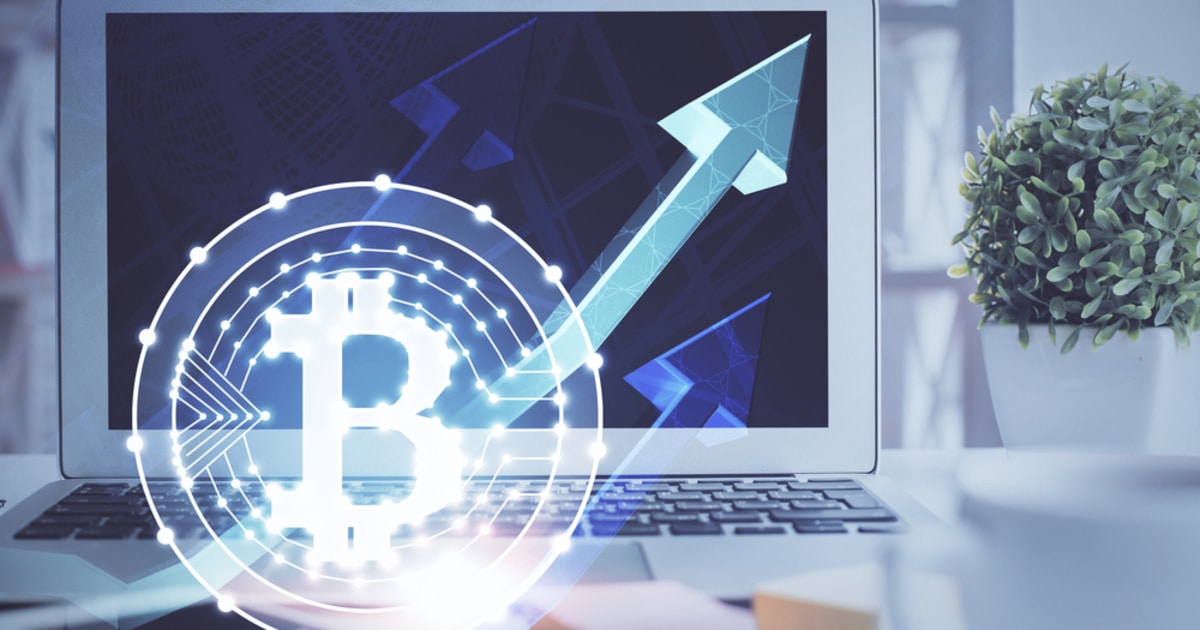 The leading cryptocurrency is making merry by shuttering its previous records and surging to levels never seen before. Recently, it went through the roof and surpassed the $24,000 mark. It has since fallen back slightly, trading at $23,500 at the time of writing.
Cole Garner, an on-chain analyst and market cyclist, disclosed in a series of tweets that BTC is at a critical inflection point in its adoption journey as institutional investors step in. He affirmed:
"We've reached a critical inflection point in Bitcoin's adoption curve. A moment wholly unique in the history of markets."
The analyst revealed that the cryptocurrency adoption curve was at a turning point and a paradigm shift was in the offing, given that it was being fueled by institutional investments. His critical inflection point on the adoption curve translates to the level where innovators were handing over the baton to early adopters and where Bitcoin adoption has been accelerated by institutional adoption.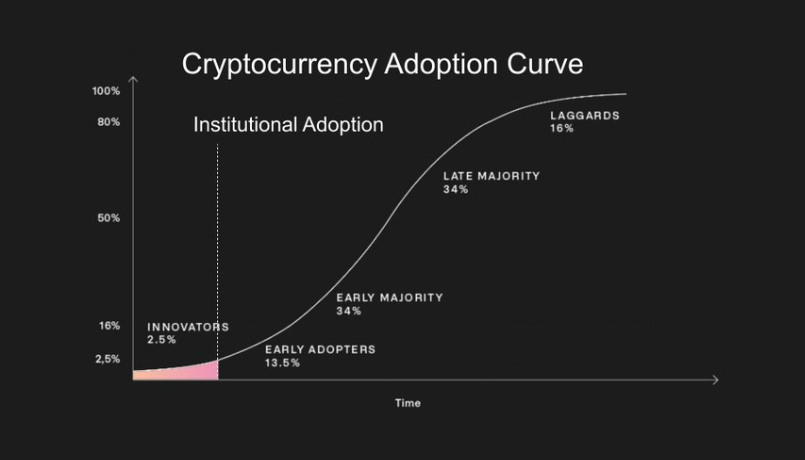 Source: Twitter
Institutional investments have been trickling in overwhelming doses, and this is a major factor that has caused Bitcoin's price to skyrocket. For example, leading business intelligence firm MicroStrategy earlier this week purchased more BTC worth $650 million. Garner acknowledged:
"After years asleep at the wheel, institutional leaders are now jarred awake, en masse. If they want this asset: they'll have to hustle, compete with the masses, and FOMO in above ATH's. Against a backdrop of scarcity, unlike anything they've ever see."
The on-chain analyst added that increased demand is what is driving Bitcoin's price, which has made the leading cryptocurrency's adoption curve set off. His sentiments come at a time when CoinShares chief strategist Meltem Demirors disclosed that BTC's volatility had slowed down compared to the astronomical rise in the equities market.
Image source: Shutterstock
Bitcoin's Volatility has Slowed Down, according to CoinShares Chief Strategist
Read More