Bitcoin Is '100 Times Better Than Gold,' Says Michael Saylor
Despite the current market pullback, MicroStrategy co-founder and chairman Michael Saylor remain bullish.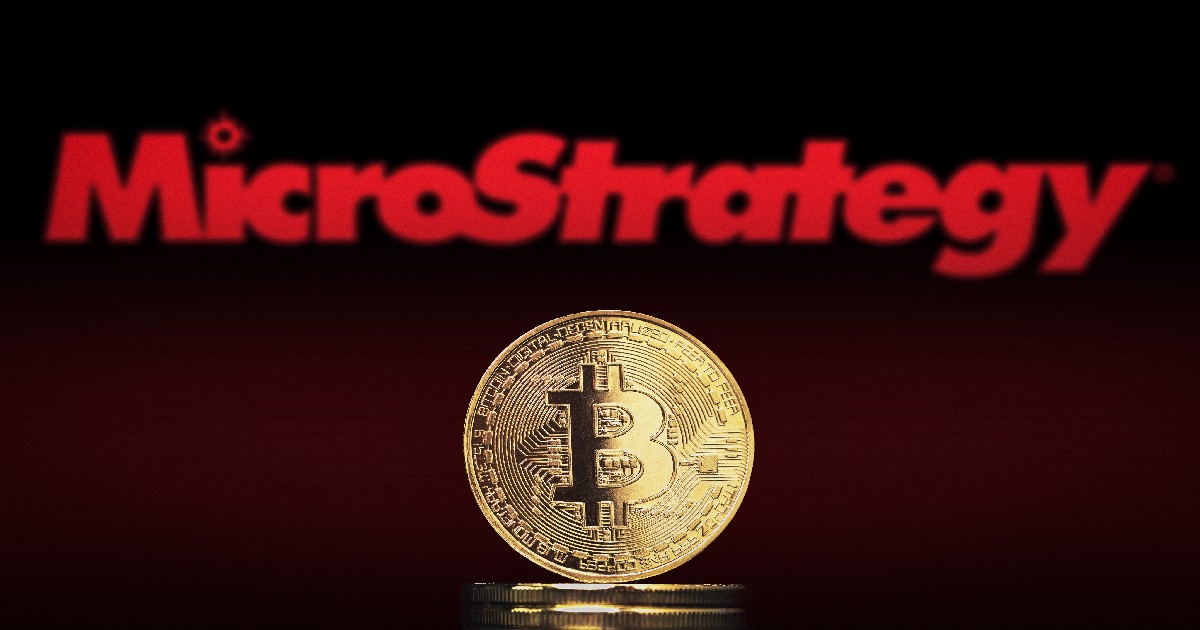 The crypto bull not only thinks that Bitcoin will regain its past glory but also sees the flagship cryptocurrency has a lot of potential to grow beyond its current trading level.
Saylor believes that Bitcoin is 100x better than gold and sees it as the next big 'store of value asset'. The executive said that during the Money Festival hosted by MarketWatch on Wednesday, but the event was first reported on Saturday, September 24. "I think that the next logical stop for Bitcoin is to replace gold as a non-sovereign store of value asset, and gold is a $10 trillion asset as we speak. Bitcoin is digital gold, it's 100x better than gold," Saylor said.
During the festival's Best New Ideas segment, Saylor did not hold back when he predicted the cryptocurrency's price may reach $500,000 within the next decade. "You can't inflate it. The half-life of money in Bitcoin is forever. You can move it on billions of computers at the speed of light. So, if Bitcoin goes to the value of gold, it's going to $500,000 a coin, and I think that happens this decade," the executive stated.
At the time of writing, Bitcoin was trading at $$18,876.55, down 0.55% in the last 24 hours, according to data from CoinMarketCap. Putting into consideration that Bitcoin is trading at this level now, $500,000 projected by Saylor implies that the cryptocurrency has a potential upside of over 2,500%.
Saylor is putting his money where his mouth is. He told MarketWatch that he personally owns 17,732 Bitcoins that he's had for "about two years" when he bought them at around $9,500 per coin.
Bitcoin Is Separate from Cryptocurrency
Early this year, Fidelity Investment, a Boston-based investment management firm, issued a report that confirmed Saylor's sentiments. In February, the investment manager acknowledged that although the world is flooded with cash and various cryptocurrencies, Bitcoin is special because it has the potential for significant price gains.
Fidelity said Bitcoin is a scarce "monetary good," superior in many ways to other cryptocurrencies, gold, and even government-issued money like the dollar. The investment manager predicted Bitcoin to be a lot higher in the next five to 10 years.
In early August, Saylor stepped down as MicroStrategy CEO. He is now the executive chairman of the software firm, focusing solely on Bitcoin.
MicroStrategy, a publicly traded software company, is the single largest corporate holder of Bitcoin, with over 129,000 BTC on its balance sheet. Just one month after its popular CEO Michael Saylor stepped down, the company bought 301 Bitcoins for about $6 million, and now holds almost 130,000 Bitcoins in its coffers.
Image source: Shuttetrstock
MicroStrategy's Bitcoin Investment Earns $103 Million with ROI of 24.3% in the Last 79 Days
Read More