Bitcoin Economy Gives El Salvador Village Hope Amidst COVID-19
Despite being heavily impacted by the COVID-19 pandemic, a small beach town in El Salvador, dubbed El Zonte, have strived to keep their economy afloat with the integration of Bitcoin as a digital currency.
Bitcoin Washes Up On the Shores of El Zonte
In early 2019, an anonymous donor visiting the Central American town stumbled upon a forgotten thumb drive loaded with Bitcoin. Originally, he had purchased the digital asset when its value was at approximately 5-10 cents and he had put it aside for several years.
Upon realizing what his holdings were now worth, the donor spent several days trying to unlock his crypto wallet. After numerous attempts, the donor was finally able to remember the corresponding seed phrase and retrieve the digital funds. The donor strongly believed that blockchain technology could be used to boost inclusion for the unbanked, and so he decided to put his reacquired digital funds to good use by allocating a multi-year six figure donation to El Zonte.
After meeting with several El-Salvador based philanthropists, all of which wanted to take the crypto funds and convert them into fiat money to alleviate the community's immediate needs, the donor finally decided to partner with Michael Peterson, a San-Diego native that had spent an extensive amount of time volunteering in El Zonte.
Peterson was given the opportunity to administer the Bitcoin on the sole condition that he would not cash it out. Rather, the goal was to educate Bitcoin Beneficiaries on how to use the crypto coin efficiently and create a Bitcoin economy. And so began the Bitcoin Beach initiative.
Bitcoin Beach's goal was twofold: to create a sustainable Bitcoin ecosystem for El Zonte residents who, for the most part, were unbanked, and to stimulate local businesses, who ultimately did not meet the requirements that would allow them to accept credit cards.
Peterson developed a tentative whitepaper proposal for a Bitcoin circular economy, which took into consideration remittances, tourism, public services and small businesses. In parallel to El Zonte, Bitcoin was also introduced to another beach community, Punta Mongo, that was situated three hours away. The goal was that Bitcoin will grow in different communities and that the economical gaps will be diminished over time.
Critics of Bitcoin Efficiency
Bitcoin critics have long pinpointed the cryptocurrency's high fees and the slow processing speed of the blockchain network. However, though Bitcoin may not make a difference in small-cost transactions, it can be beneficial to resort to the cryptocurrency in large transactional amounts.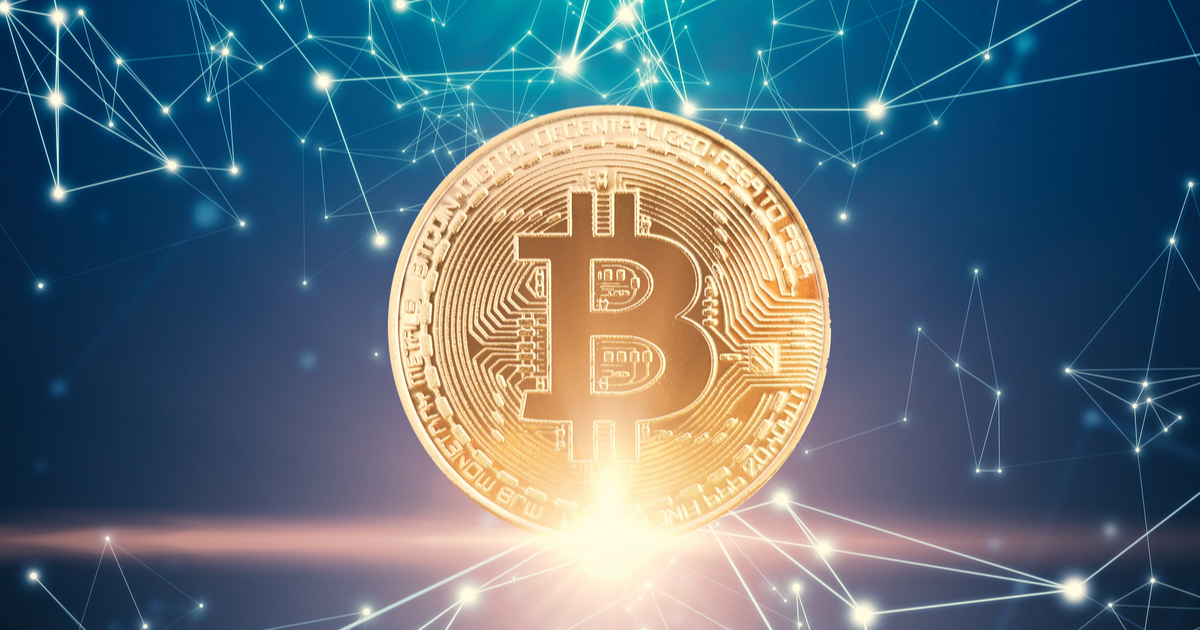 Lightning Network in El Zonte
Founder of Bitcoin Beach Michael Peterson suggested switching over to the Lightning Network, which is a second layer payment protocol operating atop the Bitcoin network. Lightning Network is as professed – it enables users to make instantaneous and affordable transactions on a large scale. In the past, crypto experts have spoken up concerning the efficiency of Lightning Network. Chief Strategy Officer of Blockstream Samson Mow said:
"We're seeing rapid growth in Bitcoin adoption already. And with Lightning, it's becoming more and more relevant and prevalent everywhere we go. I think all it will take is for some point of sale terminal operator to integrate Lightning and then you essentially can have Bitcoin payments everywhere."
At the moment, Lightning Network in El Zonte can be used to buy anything from tacos to paying your utility bill.
Benefits of Bitcoin Beach Initiative
With the Bitcoin Beach initiative, educational grants in Bitcoin are provided to students who wish to pursue education at the high school and/or university level. Furthermore, with economic downfall and travel disruptions caused by COVID-19, Bitcoin Beach Project initiated direct Bitcoin transfers to families in need of stimulus funds.
Lightning Network Faster than Western Union
Bitcoin is positioned to disrupt the remittances industry in El Salvador, estimated at about $5 billion annually. Most families in towns like El Zonte do not have bank accounts and rely on Western Union for monetary relief. However, wire transactions as such require 5-10% in fees. The closest Western Union to El Zonte is approximately one hour by bus, requiring the recipient of the cash transfer to take the bus back with cash on hand. This raises the question of safety issues as well as flexibility.
Ready, Set, Strike — Bitcoin Beach App
Furthermore, Bitcoin Beach intiative is testing out a new product, called the Strike app. The application runs on the Lighting Network and connects the recipient's Bitcoin Wallet and the sender's bank account, making transactions from the U.S. to El Salvador faster and more cost-effective. El Zonte also recently got their first Bitcoin ATM powered by Athena Bitcoin. Notably, the town still does not have a regular cash ATM.
Bitcoin Future in El Zonte
So far, the Bitcoin Beach project has not seen any intervention from El Salvador government officials. However, founder of the Bitcoin initiative Peterson hopes to collaborate with authorities in the future in order to establish some regulations that may help stimulate Bitcoin economy in El Salvador.
Image source: Shutterstock
---

Read More