Beyond Startups—Championing for an Ecosystem to Drive Blockchain Forward
Tribe Accelerator is Singapore's first government-backed blockchain accelerator, on a mission to bridge the gap between blockchain startups and the traditional world. Yi Ming Ng, the Managing Director at Tribe Accelerator, believes that blockchain is beneficial to a lot of businesses from different industries. However, there has been a lot of fear and speculation around cryptocurrencies in the traditional corporate world.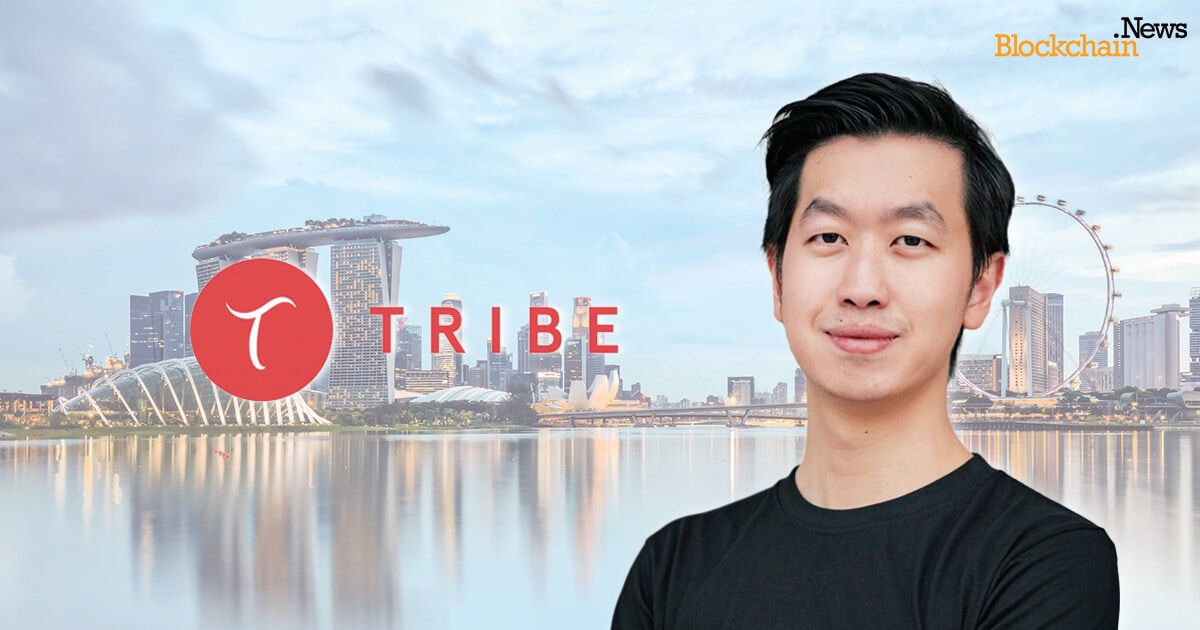 "That's the reason we wanted to bridge the gap between the traditional world as well as the blockchain world on a single platform; to give more opportunities to startups to showcase their solutions to corporate and government agencies and the other blockchain leaders in the space," explained Ng.
Ng elaborated on the startups that Tribe Accelerator supports, including startups that are already using blockchain technology, and companies that are looking to explore how blockchain can provide efficiencies in their businesses.
SgCarMart, Singapore's largest second-hand car marketplace, has been testing out blockchain to see the benefits of the technology. "They have more than 95% of the market share, what they want to do is that they want to look at how blockchain can help solve their problems with used cars, to get parties to submit data. The data they collect can allow SgCarMart to publish reports on how a car's maintenance record has been completed."
Another startup success, as Ng mentioned, was Mighty Jaxx, a collectibles company. Mighty Jaxx has been working with Tribe Accelerator to protect the authenticity of its products using blockchain technology. "Through our program, we've helped them to start using blockchain and also to work with the Singaporean government to use open cert technologies to embed it into their blockchain solution. They have inserted IoT (internet of things) chip into their collectibles, and this provides a tracking function that allows them to offer and capture the secondary market share."
The four different groups of stakeholders the accelerator works with, including government agencies, corporates, startups, and technical partners, including IBM, ConsenSys, R3, VeChain, Ziliqua, Intel, Microsoft, and many others. "What we do is we bridge these technical partners to the startups that require technical support."
OpenNodes – Encouraging engagement in the blockchain industry
Tribe Accelerator announced the launch of its digital media and engagement platform, OpenNodes in August 2019. Founded by 25 founding members and led by Tribe Accelerator, OpenNodes is also supported by the Singapore Infocomm Media Development Authority (IMDA), as well as the Monetary Authority of Singapore (MAS) and Temasek. Ng added, "All the stakeholders in the ecosystem have come together to collectively drive this blockchain ecosystem for more mass adoption to happen." OpenNodes allows for more engagement and collaboration between the stakeholders in the blockchain ecosystem, allowing for a better reach of the audience, showcasing the use cases in the blockchain ecosystem.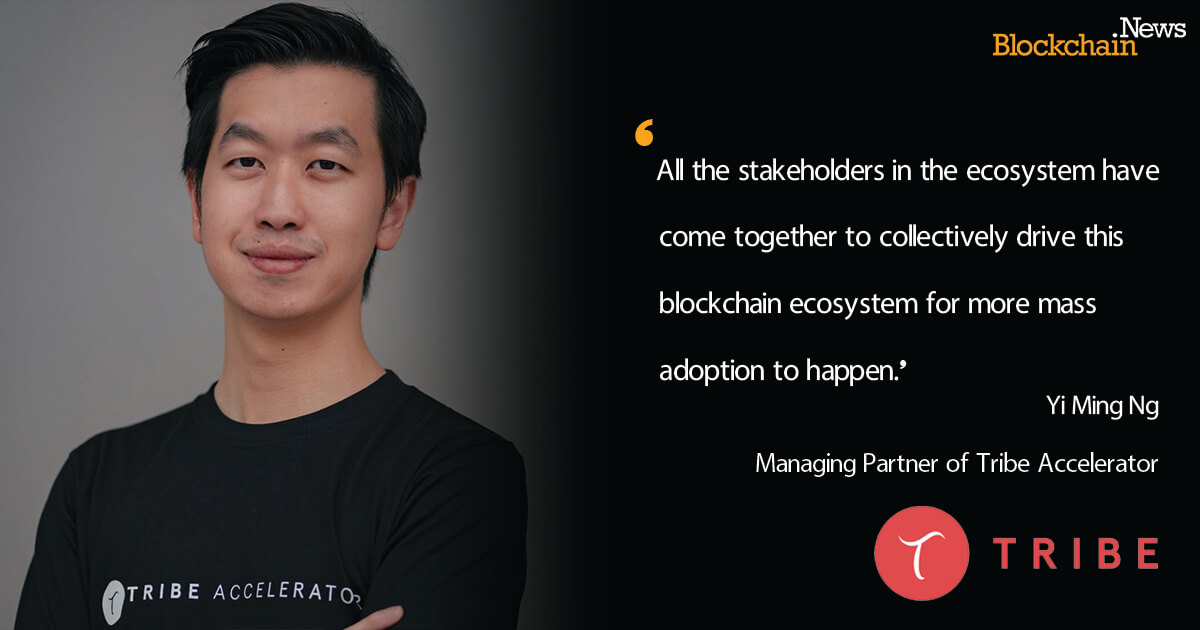 OpenNodes hosted the first Singapore Blockchain Landscape Report published by ConsenSys with the support of the IMDA, MAS, and Temasek.
"Singapore has always been seen by the world as a place where collaboration and innovation happens. Similarly, for new technologies, we're often championing for frontier technologies – there's, of course, artificial intelligence (AI), 5G, and there's also blockchain. I think we form a very collaborative ecosystem where we have governments, large corporations, startups, associations, and educational institutions coming together to see how we can work together to drive technology forward," said Ng.
An international ecosystem for a global reach
Startups from all over the world, including from Hong Kong, Korea, Cambodia, Indonesia, meet with Tribe Accelerator to take part in the international program. "I think this makes it international as well as we've recently started to talk to more different government and blockchain equivalent initiatives in different parts of the world, wanting to cross-share resources in other parts of the world. We want to support our startups to get into other markets, so having this leverage is extremely important for the ecosystem," he added.
"With our strong corporate network, I think this is something we want to support the startups with because a lot of startups need buyers for their solution that they are solving. Once in a while, we might come across a problem that a corporation needs to solve as well. They can provide their solutions to the corporate, and with the strong corporate network we work with, including BMW, Intel, PwC, EY, and others, we believe that having this strong, robust corporate network will enable more startups to get their solution to be mass adopted. This will benefit the ecosystem as a whole."
Ng suggested that the Tribe Accelerator is looking to continue to connect with more stakeholders in the ecosystem, as well as reaching out to more corporates and promising startups to showcase solutions to large companies, government agencies, and to educate the general public about the misconceptions and fear that they about blockchain technology. "This technology can bring something good to the world," Ng concluded.
Read More