Bank of Thailand Completes Digital Bond Issuance With Blockchain
Thailand's Central Bank, the Bank of Thailand has leveraged the power of blockchain technology to launch a platform for government bond savings issuance.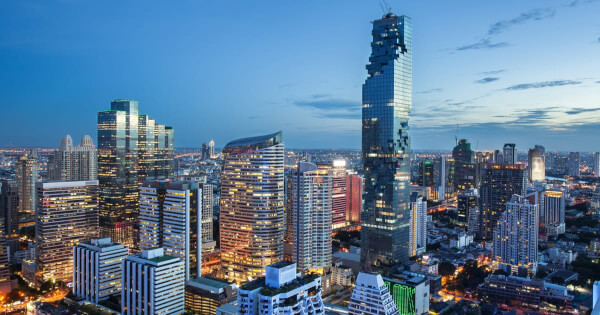 Per an official press release, the Bank of Thailand noted that the blockchain-based platform will help to improve investor's buying experience, improve operational efficiency, and reduce the overall cost of operations.
The platform dubbed DLT Scripless Bond Project is a collaborative effort involving seven other institutions including the Public Debt Management Office, Thailand Securities Depository Co., Ltd, Thai Bond Market Association, as well as selling-agent banks, including Bangkok Bank, Krungthai Bank, Kasikorn Bank, and Siam Commercial Bank. As reported, about Fifty billion baht of government savings bonds were sold out in a week following the launch of the platform.
The Bank of Thailand stated:

"The new infrastructure successfully went live by supporting Government Savings Bonds: "1 Baht Bond" and "Moving Forward". The total issuance of 50 billion THB has completely allocated to the investors sooner than expected.In the next phase, the infrastructure will expand to support all different government bonds."
Thailand's Blockchain Poise Paying Off
Thailand is one of the countries in Asia with an aggressive drive to explore the potentials of blockchain technology. The country, advancing with the development of its Central Bank Digital Currency began testing the CBDC with large businesses back in July, ahead of its official debut.
Thailand's experimentation with blockchain initiatives also took a deep dive when the country unveiled its plans to overhaul the traveling industry with the issuance of blockchain-based virtual visas. As Blockchain.news reported, the plans by Thailand to utilize blockchain technology to overhaul the travel industry was projected to enhance the system to speed up the application process and protect the confidential information of the tourists.
With the official launch of a blockchain-based Digital Bond Issuance platform, Thailand has complimented its strides in seeing the improved advances of blockchain technology in the country.
Image source: Shutterstock
Read More