Bank of America Says Binance to Benefit from Increased Supply of Its Own Stablecoin
Bank of America (BAC) has talked about the recent decision by the Binance exchange to convert all existing user balances and future deposits of three stablecoins USD coin (USDC), trueUSD (TUSD) and pax dollar (USDP) into its native Binance USD (BUSD).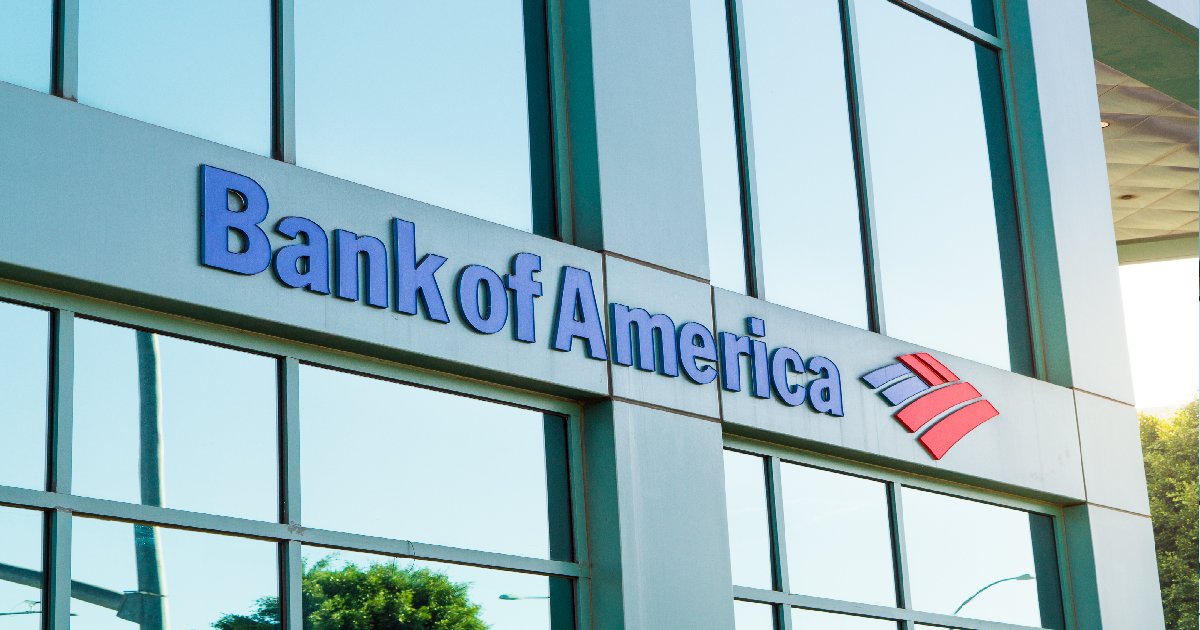 On Friday, the bank released its research report pointing out that while Binance's move may generate limited additional revenue in the short term for the exchange, it could have wider implications in the long term.
The bank said the automatic conversion may increase the supply of BUSD by as much as $908 million, as 1% ($10 million) of USDP's supply and 2% ($898 million) of USDC's supply are held on Binance.
The Bank of America acknowledged that the fact that BUSD holds a market capitalization of 19 billion indicates that the stablecoin is not being used regularly throughout the broader crypto ecosystem and therefore, lacks utility.
However, the bank sees the potential for a larger increase in BUSD supply over the long-term as customers become more familiar with the stablecoin and its applications across the ecosystem adding more support for it in an attempt to attract more users.
According to the Bank of America, Binance will benefit from this increasing supply because it is able to invest the additional reserves that will back the stablecoin in cash equivalents like U.S. Treasury and overnight loans secured by Treasury to earn interest income.
On the other hand, the bank said although the implications for USDC are limited, there is the potential for the stablecoin to increase its market share relative to Tether (USDT). This is because Binance users may be more likely to convert BUSD into USDC than into USDT when withdrawing funds.
Tether (USDT), the largest stablecoin by market cap, was excluded from the automatic conversion. USDC stablecoin has a market capitalization of just under US$52 billion, followed by BUSD at US$19.5 billion.
The market leader Tether (USDT), has a market capitalization of US$67 billion, and will still be tradeable on Binance.
Questioning Binance's Move
Bank of America joins other stakeholders who have recently raised questions about Binance's decision to stop supporting USDC and other stablecoins on its platform.
On Monday, Binance announced that it would convert customers' holdings in three rival stablecoins — USDC, Pax Dollar (USDP) and True USD (TUSD) — into BUSD on September 29. As a result, it would remove spot, future, and margin trading with USDC, USDP, and TUSD pairs.
Binance said the decision was designed to "enhance liquidity and capital-efficiency for users." However, the news was met with skepticism, as some users faulted the decision to convert rival stablecoins into Binance stablecoin.
Concerns have been raised about a possible monopolistic behavior of Binance's move to sideline other stablecoins in order to promote its own.
But, Circle CEO, Jeremy Allaire, recently backed Binance's decision, saying that the new change will help USDC become the market's preferred stablecoin rail for moving funds between centralized exchanges (CEXs) and decentralized Exchanges (DEXs).
Image source: Shutterstock
Coinbase and Circle Add Algorand Blockchain to Multi-Chain USDC Stablecoin Framework—Faster than Ethereum
Read More