Ava Labs to Serve as Smart Contracts Platform for Turkish EV Maker TOGG
Ava Labs, the team behind the development and management of Avalanche public blockchain, has entered into a strategic partnership with Turkish Electric Vehicle (EV) manufacturer TOGG to serve as its smart contract infrastructure provider for its next generation self-driven cars.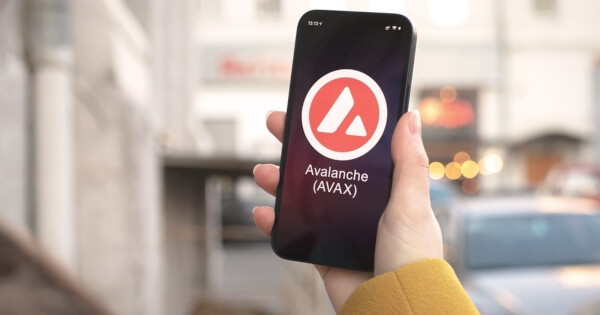 The partnership was unveiled at the 2022 CES Summit in Las Vegas, U.S. As reported by TBEN, the partnership aims to accelerate Togg's use case mobility initiative, which combines different technologies and transportation solutions to produce cars with more functionality compared to traditional electric vehicles.
Avalanche is one of the fastest-growing blockchain protocols nowadays. The network prides itself as the fastest smart contract in terms of time to finality. This feature is necessary for the speed that TOGG is integrating into its next-generation automobiles. The partnership will afford TOGG the opportunity to integrate innovative tools, including the Internet of Things (IoT) and machine-to-machine communication (M2M), to expand and accelerate its EV capabilities.
Avalanche will also support the design of a smart contract that can help Togg users pick a scooter or taxi while their own cars are undergoing charging. In addition, the Ava Labs partnership will allow Togg to store vehicle maintenance and parts information on the Avalanche blockchain, which will form the basis of a reliable second-hand market.
"Our collaboration with Ava Labs is founded on improving the Togg user experience, going beyond automobiles to enable partners, users, and non-Togg users in the mobility ecosystem to benefit from this platform," said Togg CEO Gürcan Karakaş.
It is not uncommon for EV and automobile manufacturing firms to consider employing blockchain innovations in meeting key aspects of their operation. According to an earlier report by Blockchain.News, Volvo Cars, a leading Swedish car manufacturer, invested in Circulor, a London-based blockchain company majoring in industrial supply chains.
Also, German automobile manufacturing company Mercedes-Benz has also reportedly explored a blockchain-based automobile gas emission tracker in the past, a move that implied mainstream car manufacturers are beginning to realize the importance of blockchain technology in the industry.
Image source: Shutterstock
Volvo Cars Invests in London-based Blockchain Firm to Reduce Carbon Dioxide Footprint
Read More