Anthony Pompliano Says Bitcoin Price Correction Indicates BTC has Moved from Weak to Strong Hands
Bitcoin bull and the co-founder of Morgan Creek Digital Hedge fund, Anthony Pompliano has noted that the ongoing price correction of BTC is a signal that Bitcoin is moving from weak hands to strong hands per a Twitter post he shared.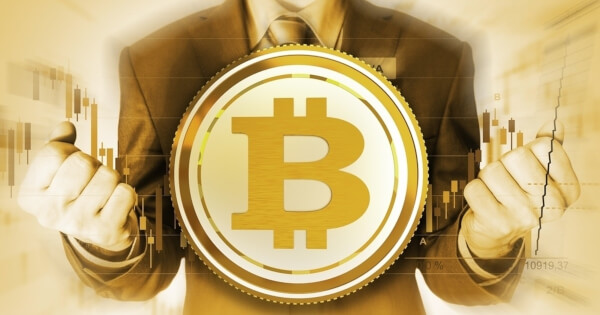 Bitcoin has impressed the world with its recent price performance which broke several all-time highs in the past couple of weeks, peaking at around $42,000 per coin. The growth which started last year has been reportedly fueled by a massive embrace of the coin by Wall Street firms including online payment giant PayPal Holdings Ltd, business intelligence firm MicroStrategy Incorporated and Grayscale Capital to mention a few.
The massive buy-up of Bitcoin by these firms made the headlines which thus made investing in the coin more attractive and retail investors also joined the train in a bid to kill their FOMO. The combined bullish actions of both the institutional and retail investors kept Bitcoin high above $38,000 for a while, a price territory that is now currently threatened.
As Bitcoin moved by about $20,000 in less than a month, many Bitcoin holders have seen gains in their holdings and the price dip can be attributed to a sell-off by those investors who are taking profits from the coin. Pompliano however believes that as many of these sellers ditch their crypto holdings, it goes to the hands of investors who see a bigger move in the future and are thus taking advantage.
Pompliano wrote in a tweet:
"Bitcoin moved from weak hands to strong hands today"
How Big Will This Ongoing Correction Be?
While Bitcoin is renowned for very wild price swings, it may be hard to project how big this ongoing correction will be. For the previous ATH broken by BTC back in December 2017, the coin swung from above $19,000 to below $10,000 in the same correction as what we are seeing. How far this dip will go is perhaps what many sellers are unwilling to witness, and what many others see as an opportunity to buy up more coins.
Image source: Shutterstock
Bitcoin and Tesla Prices Plunge as FED Hints QE Scale Back to Avoid Asset Bubbles
Read More