Amid The Ongoing Crypto Market Dip, DeFi Tokens BAT, CELO, and HEDG Remain Resilient
It is a bearish day in the market as a very sharp correction in the price of Bitcoin (BTC) has triggered a simultaneous dip in the entire crypto market. While the corrections in Bitcoin's price can be attributed to profit-taking from the Bitcoin whales, the dip in the price of most altcoins is positively correlated with Bitcoin.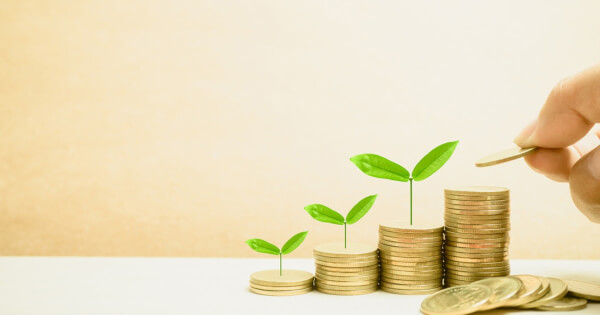 Coins With Bearish Plunges In The Market Today
Bitcoin (BTC) is leading the bearish rally with the biggest price slump, losing around $3,540 and nearly 12% over the past 24 hours. The cryptocurrency is down by 8.28% at the time of writing according to CoinMarketCap and currently worth $31,815.
On its end, Ethereum's hopes to set a new support level at its all-time high (ATH) price record of $1,400 is momentarily paused, as the second-largest cryptocurrency by market cap has also been dragged along on the bearish run. It is currently trading at $1,172 with a corresponding dip of 10.60% over the past 24 hours.
Some Decentralized Finance (DeFi) tokens were also not spared in the market-wide market sell-offs. Uniswap's UNI dropped slightly, down by 0.83% to $8.23 per token. Aave is also facing the heat with a price level of $182.53, a steep decline from the all-time high price of $217 dollars that was recorded in the past days.
The dip in the crypto sector has pushed the market cap of the global cryptocurrency industry to $914.89 billion, an 8.24% drop from yesterday's levels.
Crypto With Bullish Increases In The Market Today
Amid the ongoing dip, few tokens have proven their resilience to chart their own course independent of the direction of the movement in the price of Bitcoin. Some of these tokens include the Basic Attention Token (BAT), Celo (CELO) tokens, and the HedgeTrade tokens (HEDG).
The Basic Attention Token (BAT) is currently up by 9.27% to $0.2946, a growth that is backed by a 22.93% increase in the past week. With this growth, BAT confirms the change in its narrative, stamping in its utility and the rise in recognition of its digital advertising business model delivered through the Brave Web Browser.
Celo (CELO) token is up 22.15% and the token is currently worth $3.28. The CELO business model involving the deployment of smart contracts on mobile phones using phone numbers as public keys aims to bridge the gap amongst the world and the notion of transacting with cryptos.
Finally, the HedgeTrade token (HEDG) is up 20.42% in the past 24 hours. The fact that HEDG, as well as the other promising tokens, have this resilience is a testament to the fact that some digital tokens can withstand market irregularities that usher in unannounced.
Image source: Shutterstock
Bitcoin Price Plummets After Bitmex Starts BTC Double Spend Rumor, Grayscale Buys the Dip
---

Read More