American Bank Inks Deal with Bakkt, Offering Trading & Holding of Tokens
To offer customers the option of accessing Bitcoin and Ethereum using their bank accounts, American Bank, a community bank headquartered in Allentown, Pennsylvania, has partnered with Bakkt.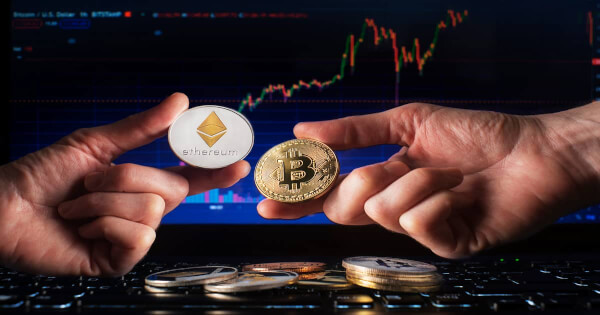 Through the strategic partnership, American Bank clients will be able to buy, sell, and hold the two largest cryptocurrencies based on market capitalization by using the Bakkt crypto connect solution expected to be launched in the second quarter of this year.
Moreover, American Bank will utilize Bakkt's educational resources and digital asset platform for cost-effective crypto access.
Sheela Zemlin, Bakkt's chief revenue officer, welcomed the collaboration and stated:
"Research has indicated that consumers would prefer to access crypto from their existing bank, and we're excited American Bank is partnering with Bakkt to provide customers a simple on-ramp to cryptocurrency within their trusted bank relationship."
As consumer interest in crypto grows, American Bank seeks to render security services to its customers spread across fifty states.
Mark Jaindl, American Bank's President and CEO, stated the bank is always looking for ways to enhance our customers' banking experience:
"Bakkt's robust capabilities create an entry point for us to drive engagement with our customers and seamlessly integrate cryptocurrency into our existing digital banking platform. We're proud to say that we'll be the first bank headquartered in the Lehigh Valley to offer access to crypto trading."
More banks are eyeing rolling out crypto services as demand soars. For instance, Goldman Sachs, a leading global investment bank, recently revealed plans to avail a "full-spectrum" of crypto investments through derivatives, physical Bitcoin, or traditional investment vehicles.
Image source: Shutterstcok
Goldman Sachs Sets to Offer OTC Ether Options Trading
Read More