Aave and MATIC Surge to New ATHs as On-Chain Transactions Rises
The global cryptocurrency market is just beginning to recover from the steep correction witnessed over the weekend, a situation that was sparked by Tesla's rejection of Bitcoin as a mode of payment.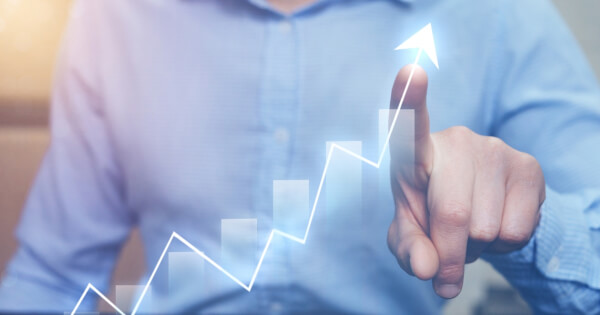 While some cryptocurrencies are still battling to regain their base, decentralized finance (DeFi) protocols, Aave (AAVE), and Polygon (MATIC) are soaring past their previous best performances to new highs.
At the time of writing, Aave is exchanging hands at $657.24, up 18.01% in the past 24 hours. This price point is just 2.01% from its All-Time High (ATH) set a little more than an hour ago. MATIC is also seeing the best of its days, soaring by over 31% to hit a new high of $2.19. This recent run has placed MATIC as the 17th largest cryptocurrency with a market capitalization of $13.27 billion.
The upsurge in the prices of Aave and Polygon is an aftermath of the growing embrace of functional, decentralized finance platforms. While Aave is a lending protocol built on the Ethereum blockchain, Polygon uses a customized version of the Plasma framework which is built on proof-of-stake checkpoints that run through the Ethereum main-chain. MATIC are ERC-20 tokens, however, the sidechains of Polygon are designed to support various DeFi protocols that run on the Ethereum blockchain.
Per on-chain data as published by Glassnode, Aave transaction volume per a 7-day Moving Average attained an ATH of $25,065,323.18. MATIC also recorded a bullish uptick in its transaction volume in the past 24 hours which came in at $4.45 billion.
The ecosystem around Ethereum is bullish, and apparently, it is seeping down to every Ethereum-linked blockchain infrastructure. Besides the growing number of Ethereum HODLers taking to Google to search for the cryptocurrency, the broader crypto space are seeking to decouple from the influence of Elon Musk, and to an extent, the cryptocurrencies he supports.
Image source: Shutterstock
Read More