Exclusive: What are Top 5 FinTech Career Advice for Graduates?
In Part 1 of the interview, Prof. Aris Stouraitis identified lack of interdisciplinarity is the culprit of FinTech talent shortage in Hong Kong. Interdisciplinarity in FinTech refers to talents that are knowledgeable in both finance and technology. He presents how the Master of Science in Finance (FinTech and Financial Analytics) ("the program") offered by Hong Kong Baptist University ("HKBU") strives to nurture interdisciplinary talents, and he provides the top 5 career advice for graduates who wish to work in FinTech and blockchain industry!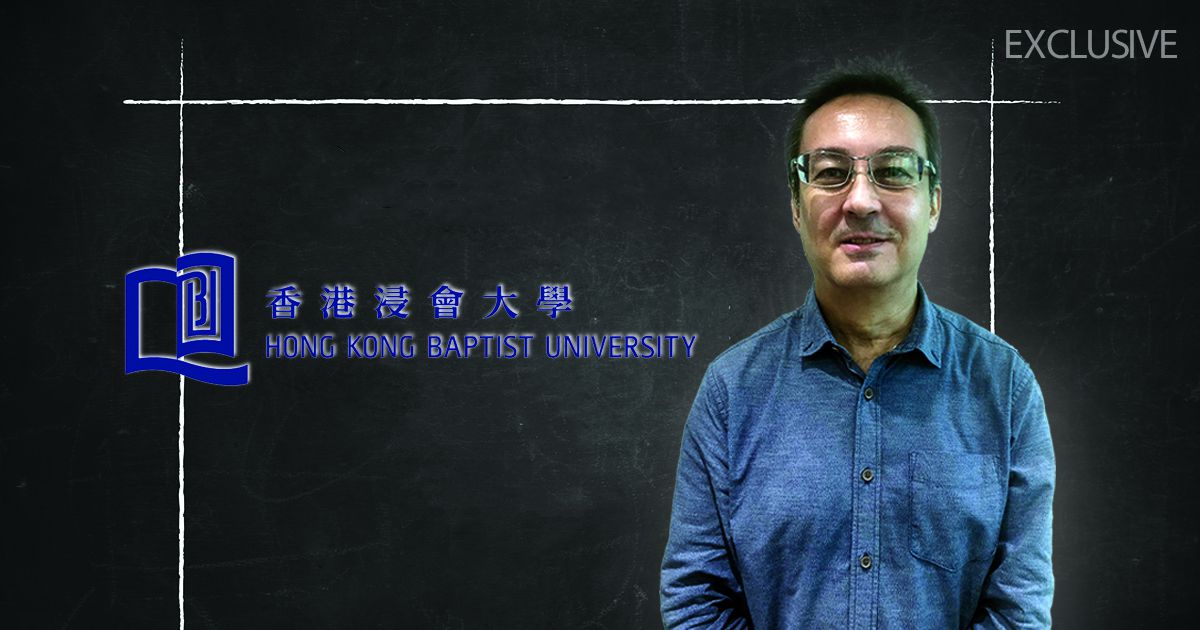 We've noticed that the FinTech program by HKBU has one elective course in blockchain and cryptocurrency. Which area of topics will be covered in this elective course, and what are the learning outcomes?
The elective course of blockchain and cryptocurrency includes but not limited to the following areas:
1) Foundation of blockchain in both technical and non-technical perspective;
2) Rationale and applications of smart contracts and decentralized autonomous applications;
3) The origin of Bitcoin and other cryptocurrencies;
4) Various use cases in blockchain applications;
5) Security in blockchain and the importance of cybersecurity.
For our students, there are four learning outcomes for this elective:
1) The ability to explain and the concept of blockchain and what promises blockchain technology provides;
2) The ability to explain how blockchain technology has transformed different industries;
3) How students can apply the knowledge to address the risks and challenges of businesses adopting blockchain technology;
4) How blockchain technology is applied in the finance industry in the future.
What is the practical assessment provided by this program? Because if the program is practical, it will help the graduates a lot in pursuing a career in the blockchain industry.
First of all, the program is interdisciplinary. Our teaching staffs come from the finance or computer science field. We have many adjunct professors who are well-known industry practitioners. They tend to have computer science backgrounds.
There's a lot of interdisciplinarity in the program. Apart from academics, our industry practitioners have a better understanding of the daily blockchain applications and what are the applications and challenges that businesses face. Meanwhile, we are trying to provide internships for our students. They should be able to take an internship while they're studying the program and thus get some practical experience. Therefore, our program is focused on interdisciplinarity and employability. It's a more practical program rather than only abstract theories.
It's very interesting to know that cybersecurity and privacy is one of the core curriculums of the program. What is the significance of cybersecurity and privacy in fostering FinTech development?
I think that cybersecurity and privacy are the core of FinTech and any IT applications.
Cybersecurity is going to be critical in FinTech. Take mobile banking as an example. If you are using mobile banking, you want to make sure that the transactions are secure. The demand for cybersecurity will increase when there is more online transactions in the future.
For privacy, it becomes increasingly important when corporates like Facebook access to a large amount of user's data. How Facebook is going to use the data becomes the critical privacy issue for users. I think cybersecurity and privacy are gaining attention, and no one was paying too much attention to privacy before. Both governments and individuals start looking at privacy much more seriously.
There are more universities launching their FinTech program since 2018. How do you evaluate the program in HKBU against others like HKUST?
The universities in Hong Kong are setting up FinTech programs independently. I think in future, there may be more convergence of FinTech programs, or some universities may look for a particular niche within FinTech.
Our program focuses more on employability. We think that the majority of our graduates want to find a job after graduation instead of studying for a Ph.D. It's both practical and theoretical as we have academics from the interdisciplinary background and industry practitioners in the program. Some of our courses provide internships for our students to gain practical experience. The core focuses are employability and practical applications.
We know FinTech is a fast-changing domain. How does the program keep up with the fast-changing pace in the industry?
Our programs will be updated continuously in the future.
This is very important because, with a traditional program like corporate finance, you set up the program, and then the structure remains unchanged for the next 15 years.
This is not the case for FinTech. There is a need for these programs to be updated continuously. We just launch the program now, and I expect that we will update the program on an annual basis. With the fast-changing pace in FinTech, we need to review the curriculum, course offerings, and structure regularly.
We also keep abreast of FinTech development from our industry practitioners. We attend a lot of industry meetings and the practitioners are well aware of FinTech development. They also provide valuable feedback for us to update the program continuously.
What is your career advice to graduates who wish to work in the blockchain industry or FinTech?
The opportunities in FinTech are going to be very exciting. For instance, we will have new virtual banks in Hong Kong, and they are looking for talents in this area. I have the top 5 career advice for graduates:
1) Pay attention to interdisciplinarity
We need to be able to understand both the technical and financial sides. If you understand only one of the two, you will not be as competent as the others.
2) Keep abreast of changes in regulation and compliance
Compliance is very important in the banking industry nowadays. All FinTech applications will have to comply with regulations. I think graduates need to be well aware of the regulations in their field of FinTech and how things are changing.
3) Learn more on cybersecurity and privacy
I predict there will be surging demand on cybersecurity talents going forward. You need to keep abreast of the knowledge in cybersecurity and privacy.
4) Beware of ethical considerations
I believe that new FinTech applications are presenting ethical considerations which are not well understood currently. However, ethical considerations will be more important in the future. Let's say we develop algorithms on algorithmic trading. For me, I don't purchase tobacco stocks because I think it's unethical. Do you train your algorithms not to purchase tobacco stocks or not to trade in a particular industry?
5) Open to entrepreneurial opportunities
In the past, graduates worked in investment banks after their studies. With Fintech, people can develop their own applications and start their own companies! Be open to such opportunities and get prepared!
Read More