$12M in Bitcoin Stolen from pNetwork DeFi Protocol
pNetwork decentralised finance (DeFi) protocol, which allows different blockchains to communicate, has been hacked for $12.7 million worth of Bitcoin.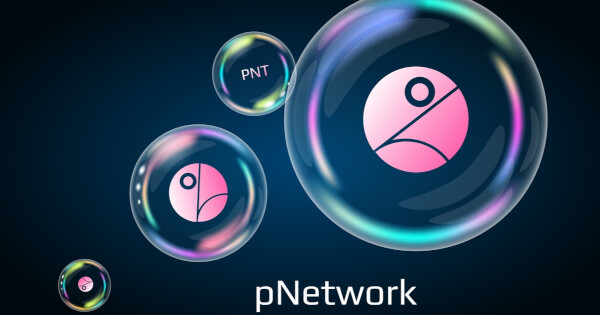 An unidentified hacker stole 277 wrapped Bitcoins worth more than $12.7 million from the cross-chain protocol pNetwork by exploiting a bug in its code.
The hacker used a bug in the protocol's codebase to attack pBTC tokens – pNetwork's version of wrapped Bitcoin – stored on Binance Smart Chain (BSC).
pNetwork talked about the development and said: "We're sorry to inform the community that an attacker was able to leverage a bug in our codebase and attack pBTC on BSC, stealing 277 BTC (most of its collateral). The other bridges were not affected. All other funds in the pNetwork are safe."
According to pNetwork's website, there is currently more than $190 million worth of various crypto assets locked in the protocol's cross-chain bridges. Since yesterday's hack, most of them remain safe; only affected pBTC tokens on Binance smart chain (BSC) - bridges to other blockchains were not affected.
The protocol's developers discovered the hack shortly after and eventually managed to identify the bug and fixed it. The firm further confirmed that its network is functioning as usual except for the suspended Binance Smart chain bridge.
Meanwhile, the company has attempted to appeal to the hacker's good nature and offered a $1.5 million bounty to the hacker if the stolen funds are returned.
The pNetwork talked to the hacker directly by stating: "to the black hat hacker. Although this is a long shot, we're offering a clean $1,500,000 bounty if funds are returned. Unfortunately, finding vulnerabilities is part of the game, but we all want the DeFi ecosystem to continue growing. Returning funds is a step in that direction."
pNetwork's native token, PNT, has witnessed its value plunging by 21% in the last 24 hours to stand at $0.9273.
The developers stated that they are working on a solution for users affected by the attack and would update as soon as possible.
Security Risks for Crypto Investors
Since digital payments were first introduced, hackers and cybersecurity teams across the globe have been fighting against each other, which is expected to continue.
pNetwork became the latest DeFi protocol to have a face hack that led to a loss of $12 million in its protocol.
Last month, the decentralised finance platform Poly Network recorded the biggest cryptocurrency theft in history.
On August 10, Poly Network, a protocol for swapping cryptocurrency, was hacked, resulting in the loss of $611 million. The hack was considered to be the largest fraud in decentralised finance (DeFi) in history.
The news came just after CipherTrace blockchain analytics firm published a study disclosing that DeFi hacks account for over 76% of crypto hack volume in the first seven months of 2021. According to CipherTrace, the DeFi sector registered losses of $474 million from January to July of this year as a result of cybercrime.
Just eight months into 2021, DeFi hacks, frauds, and thefts have already surpassed the total DeFi crimes witnessed in 2020. The DeFi sector has seen both an expansion and improved security infrastructure, but that expansion has also attracted more crime.
Image source: Shutterstock
Cream Finance Promise to Refund Stolen Funds in its $462M Protocol Exploit
Read More