Crypto Valley Association: Establishing the World's Best Ecosystem for Blockchain and DLT Businesses
On a mission to develop the world's best ecosystem for blockchain and distributed ledger technology, the Crypto Valley Association (CVA) is an independent organization based in Zug Switzerland, supported by the government. With over 1500 members in over 56 countries, the association has been supporting the needs of startups and connecting players in the industry to build a cohesive ecosystem.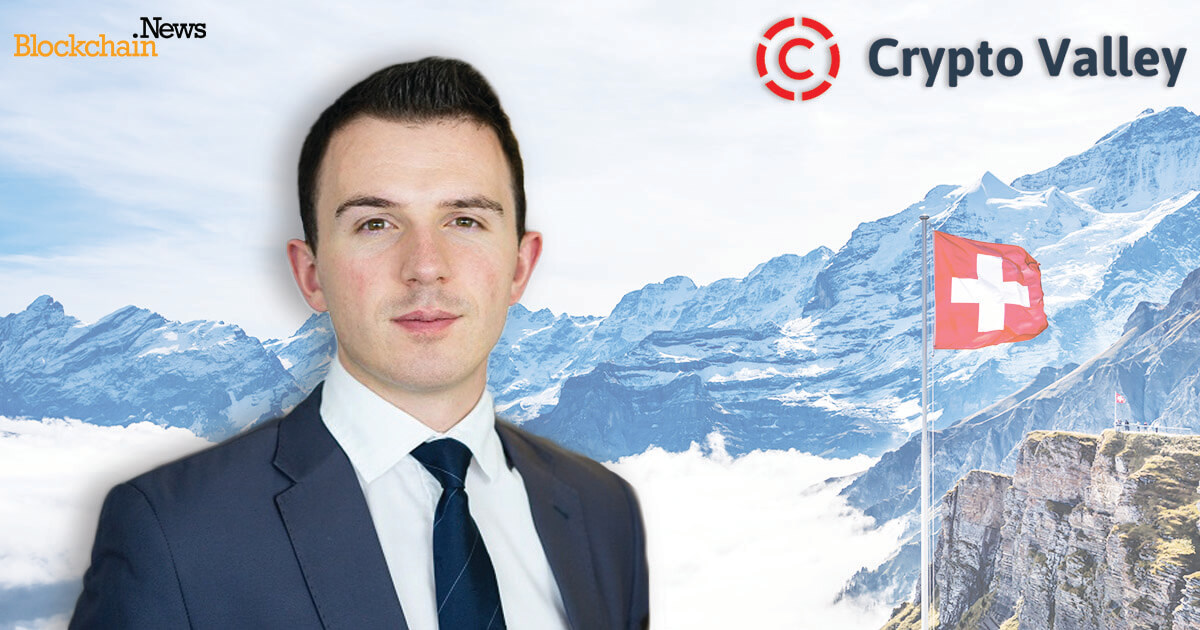 Blockchain.News spoke exclusively with Alexander Schell, the Executive Director of the CVA to dig deeper regarding the association's work in the industry. When asked about his main responsibilities at the association, Schell explained, "My main job is to meet people and connect people. I have been meeting ambassadors from different countries to coordinate the balance of volunteers, as well as meeting guests from the New York Times and the Business Insider. We're also building a new platform at the moment, to connect blockchain industry players, similar to Facebook, WhatsApp, Slack, for people in blockchain."
"What we're trying to do is to establish the world's best ecosystem for distributed ledger technology (DLT) and blockchain businesses," Schell stated that the Crypto Valley Association welcomes blockchain businesses from all over the world to establish an entity in Switzerland, to attract investment and establish successful businesses in the blockchain space.
Life before blockchain and then came the Tor browser
Schell worked for multiple large corporations, including the Barclays Investment Bank, Deloitte Digital, before he entered the blockchain space. "I was always in the digital space, working in FinTech digital strategy at the time I was with the big four company," said Schell. "I got my first computer in 2001, and by 2012, I have always been interested in technology. At some point, I found out about the Tor browser, so I wanted to find out what I could do with it. When opening the Tor browser, I found some interesting features and websites which only allowed Bitcoin to be used as a payment. That was my first transaction in Bitcoin, the darknet."
Enhancing Public Awareness of Blockchain
The CVA has around 13 working groups, attending blockchain and technology events in all over the world. Some of the challenges the startups face investment difficulties, lack of regulatory support, lack of outreach to suitable talents. Schell suggested, "We are trying to bring them together through working groups, the best and brightest minds in blockchain in Switzerland, and also other countries in order to establish this."
Current regulations such as the General Data Protection Regulation (GDPR) is one of the few regulations that most people are aware of because of its broad impact. On the other hand, many people are unaware of the existence of blockchain and cryptocurrencies, as its impacts are currently not as high.
"I think education is needed, and a lot of other things are needed in the future in order to adopt new technology," added Schell. "A huge positive outcome would be that the people who run large companies and governments to create better transparency for the industry. Governments should realize that it is possible to show to citizens how they are spending their taxpayers' money and what the money is used for. Creating transparency is extremely powerful, especially from the government side. It's something that's very urgently needed, especially with having generational change as well as cultural change in people's minds."
Another issue that Schell pointed out in the deal flow space is the culture that exists in the top management in a large corporation. "If you look at the technology in large corporations, it's not being adopted. The problem is, the executive levels believe it's too risky; it might not be successful and will impede on their pensions and bonuses. That's what it's about, people make decisions with a short-term view and mostly on their own merit and benefit. That is holding back progress, and hopefully, it will change in the future.
Helping startups worldwide
Currently, 65% of the members of the CVA are from abroad, with the highest percentages from the United States, Germany, Austria, Singapore, South Korea, and Japan. "Regardless of where you're from, our goal is to inspire other jurisdictions, countries, and organizations to learn from us, and we also want to learn from others," said Schell.
Supporting startups through new regulations
The CVA has a regulatory team that meets with the regulators once new regulations or initiatives are published and handles the proposals they have on hand. New regulatory initiatives expand to crypto assets, customer onboarding, anti-money laundering (AML), know your client (KYC). "The reason why Switzerland is much more ahead than other countries is that we have lawyers and individuals who are interested in this space coming together and thinking about what the best regulation is we can put in place," said Schell. "We're not blocking businesses from being successful, but instead support them and create a clearer environment, so it makes it more attractive for investors as well as startups and businesses."
Read More