Can Alipay and WeChat Pay Compete With China's Fee-Free Digital Yuan?
Will China's fee-free digital yuan (DCEP) create competition for Alipay and Tencent's WeChat pay—who currently dominate the payments sector in China's already cashless society?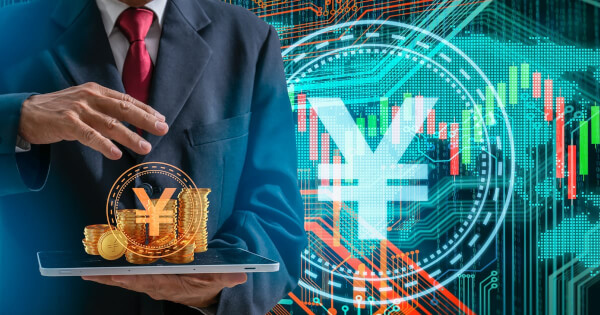 The Deputy Governor of the People's Bank of China, Fan Yifei recently discussed China's digital yuan (DCEP)—indirectly revealing the implications a fee-free digital currency could have on payment giants Alipay and WeChat Pay.
In an article in China's Financial News on Sept 15, Fan Yifei wrote in detail about China's digital yuan development—also known as a Digital Cash Electronic Payment (DCEP) which is the PBOC's version of a central bank digital currency (CBDC).
The deputy governors submission went over much of the same content pertaining to China's DCEP but there was some new information regarding which financial institutions in China would be able to offer exchange services to citizens for the digital yuan.
WeChat and AliPay Can't Provide DCEP Exchange
In his writings, Fan Yifei clarified by implication that AliPay and WeChat Pay would not be able to provide the public with digital yuan exchange services—stating that current laws only allow commercial banks as DCEP is effectively sovereign cash renminbi (RMB).
The PBOC Deputy Governor said:
"In order to ensure the security and stability of the digital renminbi system, it is necessary to carefully select a commercial bank with strong capital and technology as the designated operating institution to take the lead in providing digital renminbi exchange services."
Yifei explained that only some commercial banks will be designated as operating institutions and all other related institutions will have to work through these designated banks.
Yifei said:
"Other commercial banks and related institutions, undertake the circulation services of digital renminbi under the supervision of the People's Bank of China and are responsible for the management of retail links, so as to realize the safe and efficient operation of digital renminbi, including payment product design innovation and scenario expansion."
WeChat and Alipay have Fees, DCEP Does not
The article by Fan Yifei put an emphasis on the digital yuan having the same properties as cash—and using cash incurs no fees. Merchants transacting with WeChat and Alipay will however be subject to service fees, which could create a conundrum for the dominate cashless payments methods.
The PBOC Deputy Governor highlighted this aspect. He said the central bank "does not charge exchange and circulation service fees from the issuer, and commercial banks do not charge individual customers for digital renminbi exchange and redemption service fees."
As stated earlier, the digital yuan or DCEP will be considered as legal sovereign tender, and therefore all merchants and retailers will be obligated by law to accept it.
So what competition will the digital yuan create for Tencent and Alipay? Consider, why would cChina's merchants and retailers continue to accept money through payment channels like Alipay and WeChat Pay when they will have to pay them merchant fees? The answer is they will wouldnt—particularly when the convenience and ease of a digital yuan negates the properties of the private cashless payment systems and costs them nothing to accept.
It is expected that upon the roll-out of the DCEP, the Chinese government will most likely provide further incentives, which could see the two of the most dominant cashless systems in the world take a huge tumble in market share.
China VS United States Tech
China appears miles ahead of the United States in all things blockchain, including its development of a central bank digital currency. Lawmakers in the United States recently began deliberating over the new bill to expedite the development of emerging technologies to ensure they do not fall behind.
As previously reported by Blockchain.News, as the China-US tech cold war heats up, the United States COMPETE act bill expands to the study of all disruptive and emerging technologies including the Internet of Things (IoT), Artificial Intelligence (AI), and quantum computing.
The bill calls on the Commerce and Federal Trade Commission to make four key recommendations to Congress—how to accelerate the development of blockchain in the United States; to devise a national strategy to advance the US business sectors global position; advice on ways to secure the marketplace and supply chain of blockchain from foreign actors; and recommendations on legislation that could promote faster adoption of the blockchain technology.
Image source: Shutterstock
Read More