USDC on Crypto Exchanges Spike as Tether (USDT) Dominance Falters - What This Means
According to an assessment from Glassnode, the amount of stablecoins being deposited on exchanges is an indication that things are turning bullish for Bitcoin.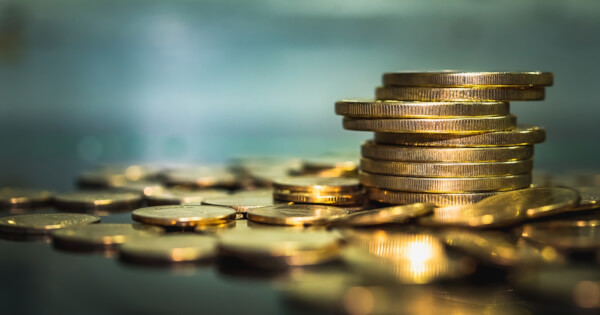 Per the crypto data analytics platform, the amount of Bitcoin versus stablecoins, measured by "Stablecoin Supply Ratio" (SSR), is currently low, indicating that many newly minted stablecoins have entered into circulation. Glassnode pointed out that the majority of the new crypto assets being minted have proceeded to be deposited on exchanges, and the high liquidity is an indication that investors are ready to buy up cryptocurrencies such as Bitcoin.
In just the month of January alone, the amount of USDC on exchanges has increased by more than 112%, going from $431 million to over $915 million. Additionally, around $1 billion worth of new USDC stablecoins have been minted since the beginning of the year, and most of it has been deposited into exchanges.
This indicates that almost $1 billion worth of buying power can be found in USDC alone, as investors are ready to make a move to scoop up more cryptocurrencies such as Bitcoin. Glassnode said:
"This high figure should increase investors' confidence in any dips being quickly bought up, making it a bullish signal."
Currently, Bitcoin's price is rising steadily, up by 7.45% in the last 24 hours. After having consolidated for the most part of last week, Bitcoin is now trading bullishly at around $36,151.61 on CoinMarketCap.
Why many stablecoins are gaining traction as USDT dwindles
Many stablecoins have increasingly gained popularity, such as Circle's USDC and MakerDAO (Dai). Dai has grown from $40 million in January 2020 to more than $1.6 billion in market cap. BUSD, Binance's stablecoin, also increased by 600% in supply during that period of time to hit $1.4 billion in market capitalization at the time of writing.
The reason why many investors have increasingly been favouring other stablecoins over USDT may be due to the uncertainty surrounding the largest stablecoin by market cap. USDT is currently facing an amended lawsuit by the Office of the Attorney General (OAG), who is questioning whether Tether is actually backed by real cash reserves of USD, like it markets itself to be. The uncertainty has caused many investors to flock to alternative stablecoins to protect against the risk of holding USDT.
Image source: Shutterstock
Legitimacy of SEC Clampdown on XRP Cryptocurrency Questioned by TechCrunch, but will Tether be Next?
Read More