Total Value Locked in Ethereum 2.0 Reaches Record-High as Gas Fees Decreased
More investment continues trickling in Ethereum 2.0, which has broken the record, as disclosed by Glassnode.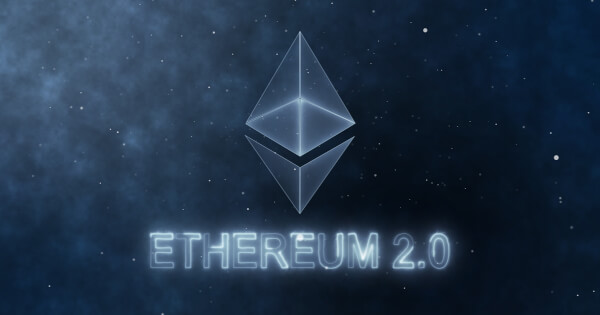 The on-chain metrics provider explained:
"Total value in the ETH 2.0 deposit contract just reached an ATH of $23,121,882,066.04."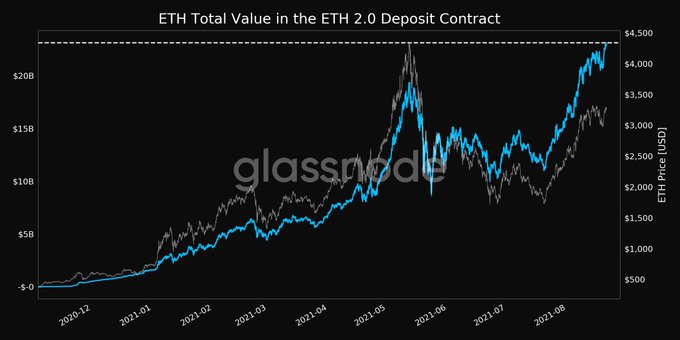 ETH 2.0 went live in December 2020 and sought to transition the current proof-of-work (POW) framework to the proof-of-stake (POS) consensus mechanism.
Therefore, this deposit contract is deemed a game-changer that will prompt scalability, environmental friendliness, and cost-effectiveness in the Ethereum network.
ETH has been witnessing various upgrades, which seek to boost the digital asset's efficiency. The London Hardfork or EIP 1559 upgrade was the latest one to be incorporated, which triggered the first-ever deflationary block on the Ethereum network on August 5.
Therefore, scarcity was introduced every time as Ether was burnt after being used in transactions. This feature is expected to help and eliminate inflationary tendencies that the network was accustomed to before.
Gas fees plummet
According to crypto analytic firm Santiment:
"The average level of gas fees per transaction has been fading back down. This is a nice sign that traders won't be stagnant in the circulation of ETH from added costs."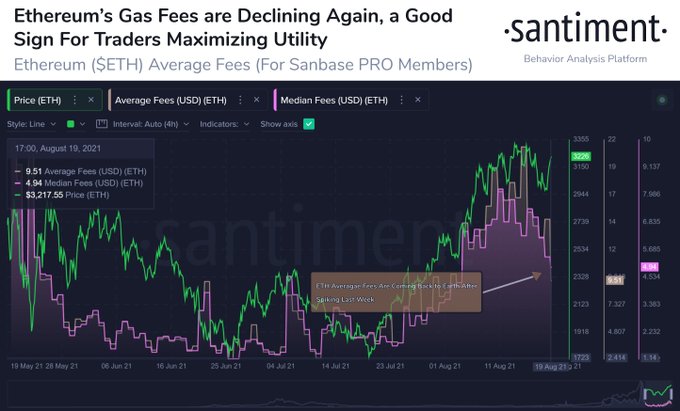 Meanwhile, Ethereum has been undergoing a mass exodus away from crypto exchanges, as its balance in exchanges recently hit a 2-year-low.
This phenomenon signifies a holding culture because more Ethereum is kept in cold storage and digital wallets and locked in sectors like decentralized finance (DeFi) and non-fungible token (NFT).
The DeFi industry was recently boosted as Bloomberg, and Galaxy Digital joined forces to launch the Bloomberg Galaxy DeFi Index, a benchmark designed to measure the performance of the largest decentralized finance protocols by market value which independently offer financial services.
These protocols are governed by a uniquely designed smart contract and have no interference by a central financial intermediary, such as brokerages, exchanges, or banks.
Image source: Shutterstock
Read More