ETH Balance on Exchanges Sink to a 2-Year Low as Miner Revenue Hit a Monthly High
Ethereum (ETH) has been undergoing a mass exodus away from crypto exchanges recently, as its balance in exchanges hit a 2-year-low.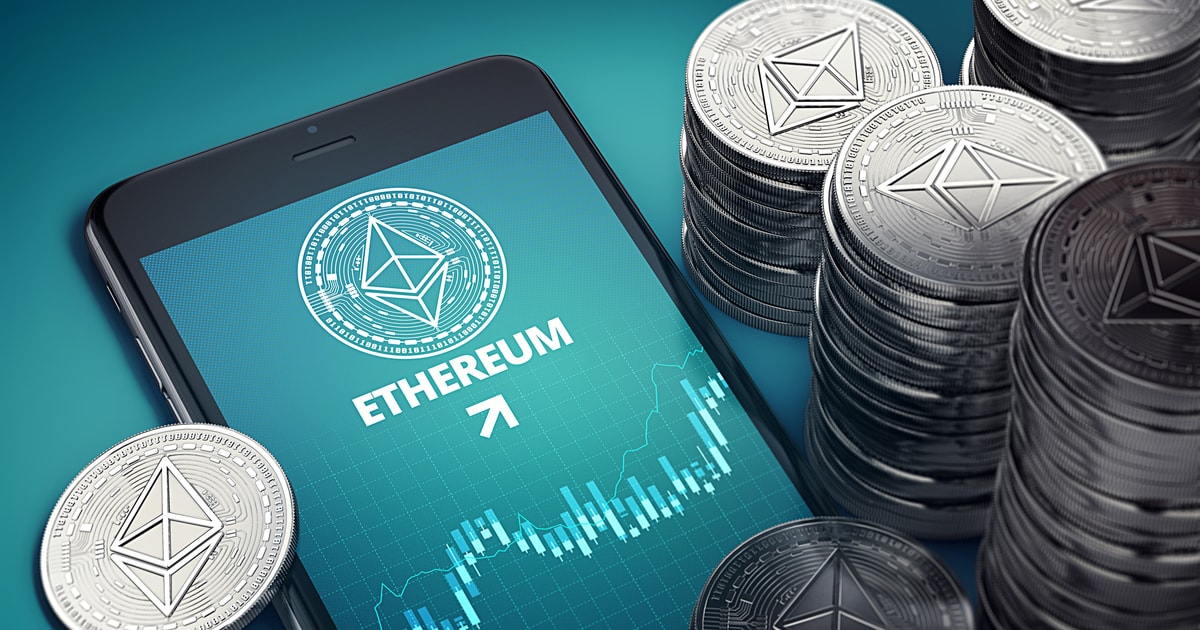 Crypto insights provider Documenting Ethereum explained:
"ETH balance in exchanges at a 2-year low."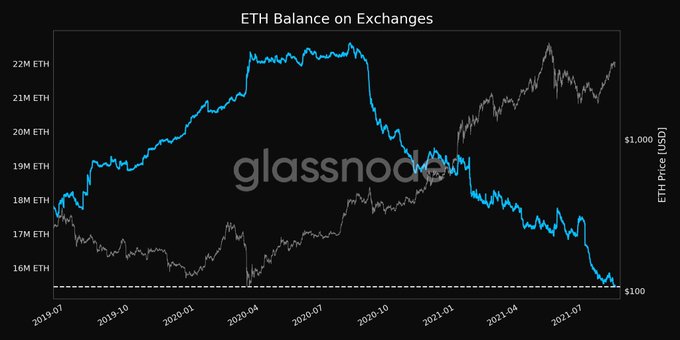 This phenomenon signifies a holding culture because more Ethereum is being kept in cold storage and digital wallets and locked in sectors like decentralized finance (DeFi) and non-fungible token (NFT).
Late last month, Coca-Cola launched its first-ever NFT collectables to honour International Friendship Day. On the other hand, the sale of Stoner Cats, an adult animated short series sold in NFTs, clogged the Ethereum network making hourly fees surged to $2.53 million.
The NFT industry has been booming, given that these tokens are different from the typical ones because of fungibility. A fungible token can be exchanged for another, whereas a non-fungible token cannot be based on its finite nature.
As a result, NFTs are unique because they are non-divisible given that they have to be bought in their entirety. On the other hand, Bitcoin can be bought as a fraction of them, but this is impossible with an NFT.
Therefore, Ethereum has emerged to be one of the sought-after networks in the NFT sector.
Ethereum miner revenue soars
According to on-chain metrics provider Glassnode:
"Ethereum percent miner revenue from fees (7d MA) just reached a 1-month high of 30.220%."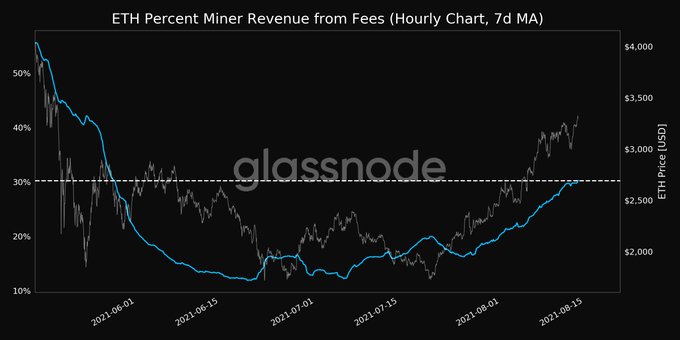 ETH has been experiencing an uptick in activities, evidenced by perpetual swaps of open interest recently topping $8 billion.
Moreover, the first-ever deflationary block on the Ethereum network occurred on August 5 after the London Hardfork or EIP 1559 upgrade went live.
Scarcity was introduced every time when Ether was burnt after being used in transactions. This feature is expected to help eliminate inflationary tendencies that the network was accustomed to before.
Image source: Shutterstock
Read More