Ethereum's Perpetual Swaps Open Interest Tops $8B for the First Time Since May
Ethereum's open interest continues to be correlated with its price, as acknowledged by IntoTheBlock.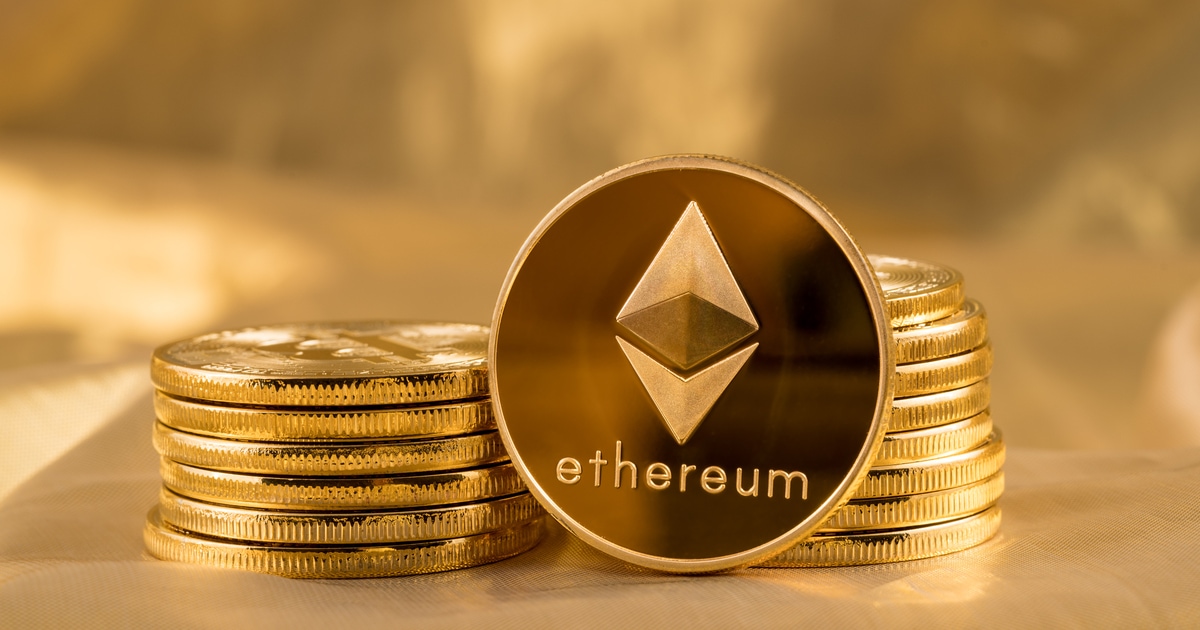 The data analytic firm explained:
"Ethereum's perpetual swaps open interest crosses the $8 billion mark for the first time since May 18. Open Interest refers to the dollar amount of contracts outstanding. As the price of ETH has been climbing alongside OI is said to confirm an upward trend."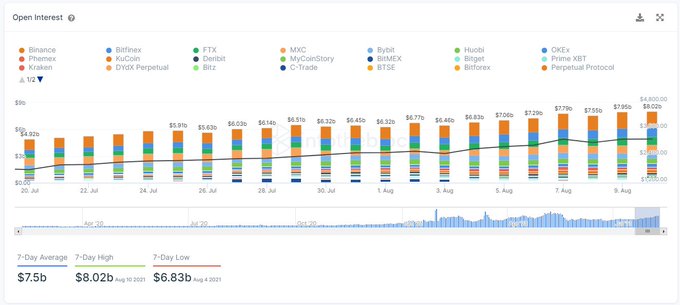 Therefore, Ethereum's price and open interest are strongly correlated based on these statistics.
ETH has been experiencing an uptick in price days after the London Hardfork or EIP 1559 upgrade went live, seeking to make the second-largest cryptocurrency deflationary.
This improvement will see a base fee set for every transaction carried out, giving all a fair opportunity on the ETH network.
Users who may wish to conduct their transactions faster than the standard provisions of the network will be able to add a tip to validators to fast-track their transactions. Part of this tip is burnt, helping to improve the monetary policy of the Ethereum network as a whole.
More than 18,000 ETH already burnt
According to crypto data provider, CoinMetrics:
"Over 18K ETH has already been burned since Ethereum's London hard fork went live on August 5th, approx. ~32% of the total ETH issued post EIP-1559."
Furthermore, Ethereum's trading volume surged past $10 billion from top-tier exchanges in the last 24 hours.
Ethereum (ETH) has experienced a significant adoption rate thanks to booming non-fungible token (NFT) and decentralised finance (DeFi) sectors.
As a result, ETH's trading volume across different platforms has been on an upward trajectory. For instance, it accounted for nearly half of the trading volume on top exchanges.
Meanwhile, Bloomberg analyst Mike McGlone recently stated that nothing could stop the process of Ethereum flipping Bitcoin.
Image source: Shutterstock
Read More