Tesla Stock and Bitcoin Rebound with S&P 500, But Bitcoin Price and Crypto Crash Still Predicted
Tesla and Bitcoin's price have both made significant recoveries over the last 24 hours, however, our chart analysis indicates that a Bitcoin and crypto price crash is still a very real possibility for September.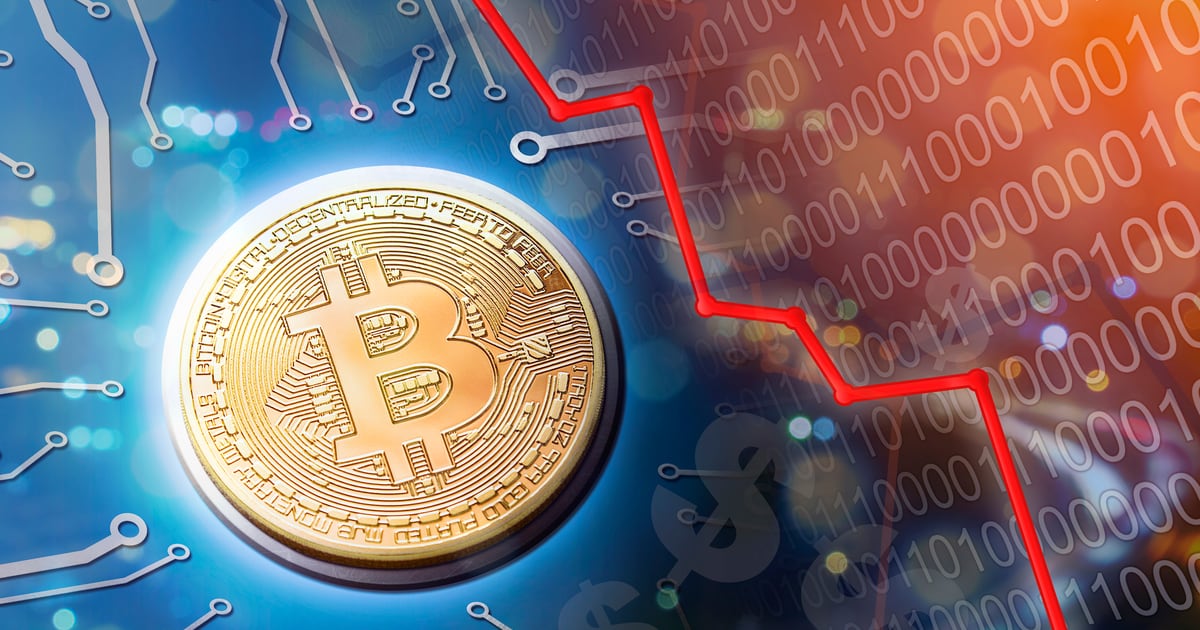 Tesla's price has surged over 10% following a 21% plunge on Wednesday. Meanwhile Bitcoin has also made a price recovery of nearly 5% amid the crypto market downtrend—is the simultaneous recovery of BTC and Tesla a coincidence or is there a connection?
Tesla Stock Rebounds, BTC Surges
On Sept 9, the Tesla price dropped by 21% in what investors deemed a terrible trading day, with the tech giant suffering its biggest drop yet. The sudden drop saw Tesla stock lose around 33.7% of its 2020 gains, falling from grace from a high of $498.32 in the past week. The drop also saw Elon Musk's personal net worth fall by $16.3 billion.
Later that day, Tesla made a recovery, surging 10.92%. Bitcoin which had fallen into the crypto market downtrend and appeared to be consolidating at around $10,000 also surged 5% through the resistance point.
According to reports, there were clues that the Tesla stock would undergo a massive sell-off. One of the indicators was when investment management firm Baillie Gifford, a long-time shareholder of Tesla stock, sold its shares and cashed out its gains at the same time as the electric car and battery maker's stock hit a record high.
An obvious reason the Tesla price plunge was that the entire United States stock market has been correcting on a downtrend.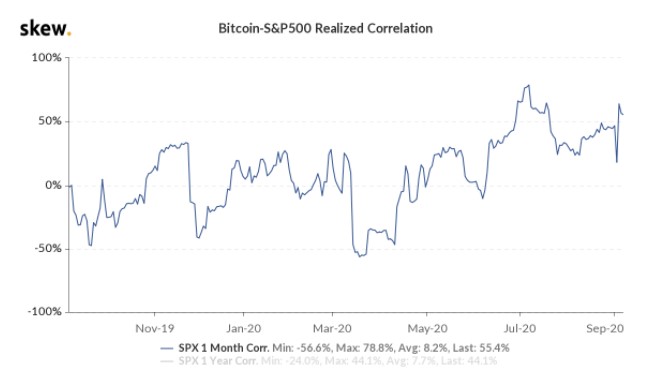 Source: Skew.com
The downward trend and recovery of the overall stock market is also likely a factor for the Bitcoin prices as on data from Skew shows the 1-month correlation between Bitcoin and the S&P 500 has increased significantly from 18% to over 50%.
Tesla's S&P 500 Exclusion

According to Baird analyst, Ben Kallo, Tesla's stock most likely fell as many investors were anticipating that Tesla's stock would be included in the latest S&P 500 release. The analyst explains that when the anticipated Tesla inclusion did not occur, it was a catalyst for a massive investor sell off. The popular analyst believes the "shares were reflecting expectations for substantial passive inflows."
Kallo said:
"We think the stock could be under pressure following the delay of S&P 500 inclusion, particularly from investors who bought ahead of the announcement expecting an opportunity to sell to passive funds."
The connection between the Tesla stock and BTC price appears to be mainly due to Bitcoin's increased correlation with the S&P 500. If anything, the behavior of Bitcoin is a stark reminder that all financial markets remain fragile in the COVID pandemic market climate and BTC is still being liquidated by investors during vulnerable periods similar to tech stocks and other risk-on assets.
Bitcoin Price Still Likely to Crash in September
Our own analysis, however, indicates that despite Bitcoin recent sure, the BTC price is due to crash to around the $8,000 mark in the coming weeks in a major correction, before continuing on its macro bull trend.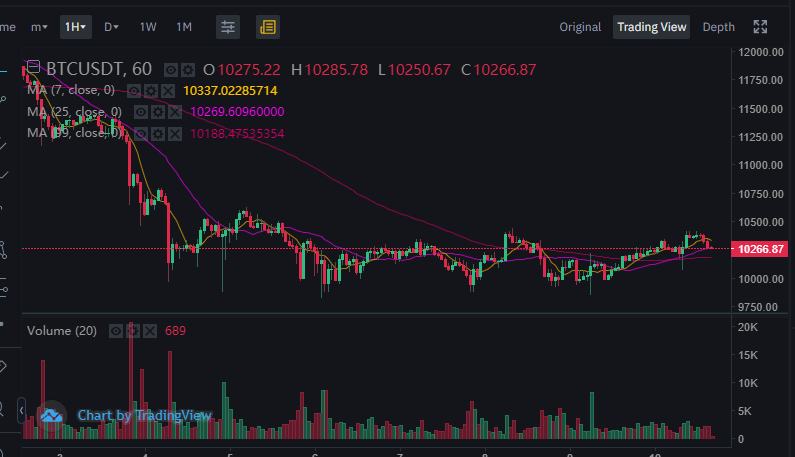 Source: Trading View
The Bitcoin price surged through to around $10,418 before correcting to around the $10,300 mark. As displayed above in the 1-hour chart, the Bitcoin price continues to move within the horizontal channel, consolidating around the $10,000 resistance—which it has done since its price crashed on Sept 2 and 3. Each time BTC has touched the top of this horizontal channel it drops, which is not a good indication that Bitcoin will move in am upward direction.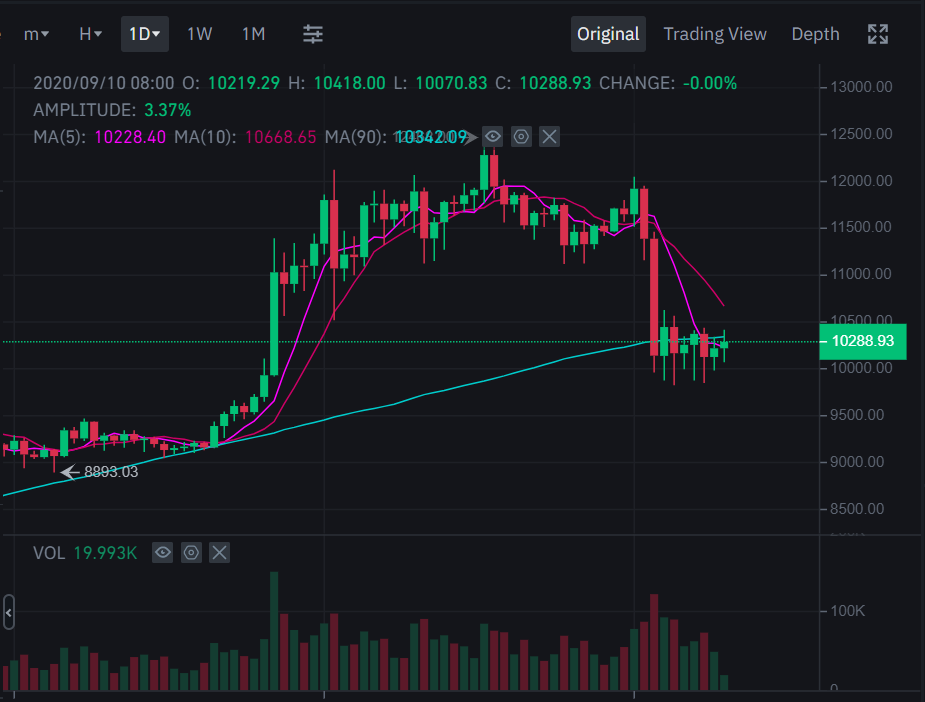 Source: Trading View
The Bitcoin price went up to challenge the 5-day MA, but 5-day MA is still acting as a strong resistance level. Also, the BTC price's interactions with the 90-day MA indicate this line has become a strong resistance, leading the Bitcoin price to fluctuate below the 90-day MA more frequently.
As reported by Blockchain.News, US-based crypto exchange Kraken's August 2020 volatility the report also indicates that Bitcoin is due for a very negative performance in September that could see the pioneer crypto's price crash before returning to a state of extreme volatility.
Image source: Shutterstock
Read More