SEC Justifies Why It Wants to Access Ripple Executives' Personal Financial Records in XRP Case
The Securities and Exchange Commission (SEC) filed a motion with the Court last week, seeking personal financial information of both Ripple officials – co-founder Chris Larsen and CEO Brad Garlinghouse.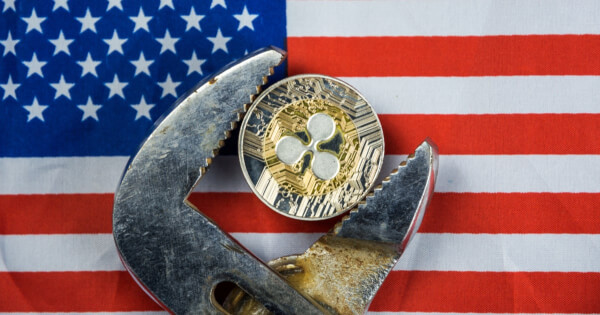 Following the request, both Ripple lead executives moved to block the six subpoenas the SEC sent to six banks, protesting that the request was a "wholly inappropriate overreach" as the lawsuit did not entail alleged fraud. Currently, the SEC has pushed back against Larsen and Garlinghouse's motion to quash the subpoenas related to their personal financial records.
They appealed with the court saying that the financial records "are the only reliable way to de-anonymize their movements of XRP and determine exactly how much they raised from their XRP sales to the public." Secondly, the SEC said that financial records "will show whether Individual Defendants personally funded efforts to increase the value of XRP, which is relevant to the 'efforts of others' prong of the Howey test."
Finally, the Commission explained that the financial information would show how XRP-related actions taken by Larsen and Garlinghouse were financially motivated. The court filing read:
"Finally, financial records will show how much Defendants—who insist they had no idea their conduct was wrongful—enriched themselves relative to other income, which bears on the powerful, personal financial motivation they had to look the other way when confronted with the legal consequences of their conduct."
XRP investors angry with the SEC
The lawsuit against Ripple Labs has shaken the entire crypto industry. Currently, via a class-action lawsuit, XRP holders are looking to take part in the lawsuit as third-party defendants.
On behalf of over 6,000 XRP investors, attorney John Deaton filed a motion to intervene in the lawsuit between Ripple and the SEC. XRP investors are blaming the SEC for multi-billion-losses resulting from the agency's lawsuit against Ripple. According to Deaton's law firm, the lawsuit against Ripple and its head executives Chris Larsen and Brad Garlinghouse has resulted in over $15 billion in losses for XRP holders.
In December 2020, when the SEC officially moved to sue Ripple Labs and its chief executives, XRP responded on the market by plunging from highs of $0.50 to lows of $0.21.
Previously, XRP was the third-largest cryptocurrency by market capitalization, but since the lawsuit, the digital asset has been leapfrogged by Binance Coin (BNB), Cardano (ADA), Tether (USDT), and Polkadot (DOT). It now occupies the rank of seventh-largest cryptocurrency by market cap.
Image source: Shutterstock
SEC's Demand for Private Financial Information from Ripple Lead Executives in XRP Case – an "Inappropriate Overreach?"
Read More