Ripple Pilots Private Version of XRP Ledger for CBDC Issuance
Ripple is testing the feasibility of a private version of its XRP Ledger, which will be specifically used to help central banks issue central bank digital currencies (CBDCs).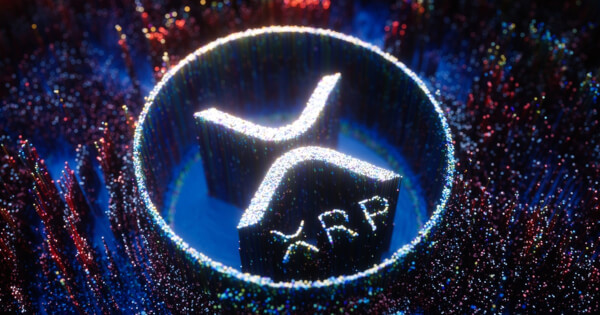 According to its official announcement on March 3, the benefits of Ripple's XRP Ledger will be adopted on the CBDC Private Ledger, as it will be powered by the same blockchain technology. Ripple further explained:
"Moving money on the CBDC Private Ledger will be cost-effective, reliable, and close to instantaneous [...] The CBDC Private Ledger will handle tens of thousands of transactions per second (TPS) initially with the potential to scale to hundreds of thousands TPSs over time."
Ripple is trialling a private version of its public open-source XRP Ledger to issue digital currencies backed by central banks.
Ripple asserts that transactions on the CBDC Private Ledger will consume less energy and will be 61,000 times more efficient than public blockchains that use proof-of-work consensus mechanisms.
On the CBDC Private Ledger, transactions between central banks will be conducted securely, and interoperability between major banking institutions will be guaranteed as part of CBDC innovation.
Upon the revelation that Ripple will work closely with central banks to launch CBDCs, XRP soared temporarily by 7.06%. However, it has since pulled back to trade at $0.47. What should we expect from the cryptocurrency in the next few days?
Ripple (XRP) Price Analysis

Source: XRP/USD via TradingView
Judging from the daily candlestick chart of Ripple (XRP), the bulls are currently working hard to push the price above the Exponential Moving Average Ribbon. If the bulls strengthen, the XRP price may break through the $0.50 threshold and retest the recent highs of $0.78. But for now, the bulls have insufficient momentum and XRP is trading around $0.4623.
As Bitcoin (BTC) dropped from the $50,000 mark to currently hovering around $46,500, other altcoins have also fallen in tandem with its movements. Ripple (XRP) is no exception, as it is currently dropping despite increasing by 7.06% yesterday.
The XRP price remained within the red rising parallel channels indicated above and it rebounded near the lower border of the channel.
Yesterday, XRP rose to the 20-day Moving Average of $0.468, which indicates that XRP has managed to break through its short-term downward trend, where it plummeted from a high of $0.64 to a low of $0.39.
Therefore, in the short term, whether the bulls could manage to increase buying power and push the price up to the 78.6% Fibonacci retracement level of $0.5528 will depend on whether XRP can break through $0.468. Breaking the midline of the ascending channel may strengthen the bulls' push for the next resistance level of $0.63.
On the other hand, if the bears manage to push XRP down to the 50% Fibonacci level of $0.44144, there is a huge likelihood that XRP/USD may then fall to $0.395.
A further decline from $0.395 may result in a bearish short-term market for XRP. An increase in selling pressure may send the price of the cryptocurrency below the lower support of the channel, down to the 23.6% Fibonacci retracement level of $0.3380.
Currently, XRP appears to be bearish and is trading between $0.45 and $0.47.
Image source: Shutterstock
DOT Price Analysis March 4, 2021: Will Bulls Manage to Push Polkadot (DOT) Back to its All-Time High of $42?
Read More