QuickSwap Breaches $1,000 for the First Time amid Increasing Adoption of Polygon
QuickSwap is a decentralized trading platform that leverages the Polygon Layer 2 (L2) network. It aims to provide customers with close-to-zero gas fees and lightning-fast speed for cryptocurrency transactions.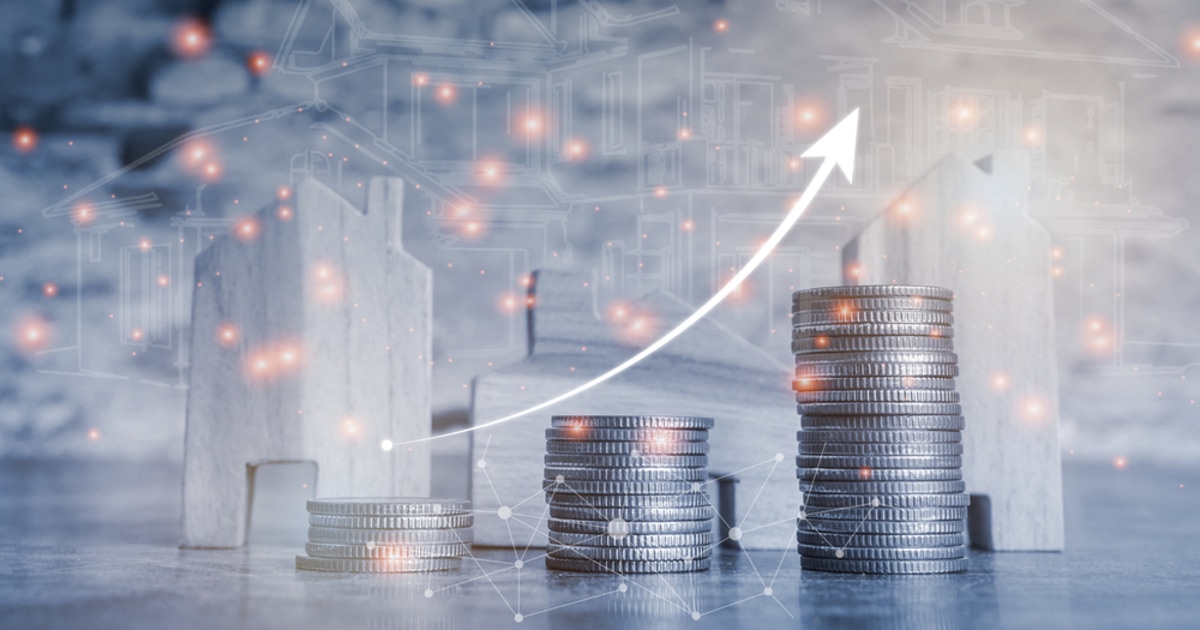 As Polygon's L2 network attracts new liquidity, Polygon has become the preferred second-layer solution for decentralized financial projects and traders.
The transaction volume of Polygon (MATIC) has recently shown explosive growth due to the liquidity brought by Layer 2. Both transaction volume and price have shown explosive growth. So far, Polygon's rate of return is very impressive, rising by more than 2600% from $0.0178 to $0.468 since the beginning of 2021.
Various types of decentralized finance projects including OpenSea and Decentraland have migrated to the Polygon ecosystem. This reflects the growing bullish sentiment of investors towards Polygon.
Such bullish conditions and the revival of the Decentralized finance (DeFi) market have caused the price of Quickswap to soar.

Source:QuickSwap
QuickSwap's liquidity hit a record high today, increasing by 17.95% to record $319,307716 in market capitalization. At the same time, the 24-hour trading volume of QuickSwap also showed exponential growth. The transaction volume reached 218 million yesterday.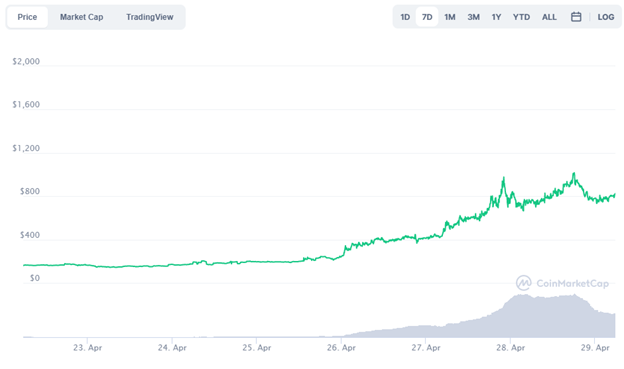 Source: QUICK/USD via Coinmarketcap
QuickSwap has a token called QUICK. According to data from Coinmarketcap, QUICK broke the psychological barrier of $1,000 today. At the time of writing, QUICK/USD is experiencing slight retracements and is trading at $829.91. The price has risen by 12.60% in 24 hours.
As a cryptocurrency that has just been listed for less than 3 months, Quickswap has undergone a very impressive rate of return with an increase of 91% since its first trading day on February 24, where it began trading at $430.78.
Image source: Shutterstock
Ethereum Achieves Record-High of $2,700 as EIB Announces Sale of Digital Bond on Ethereum Blockchain
---

Read More