On-Chain Transactions Above $10 Million Skyrocket on the Bitcoin Network
More large accounts or organisations are taking part in the Bitcoin (BTC) network as on-chain transactions above $10 million have gone through the roof.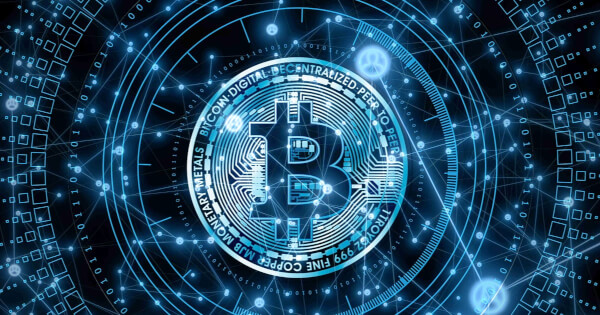 Journalist Colin Wu tweeting as Wu Blockchain explained recently:
"Huge amount of on-chain transactions has increased significantly, and transactions above 10 million U.S. dollars account for more than 50%. It shows that there are more and more large accounts/organizations in Bitcoin activities."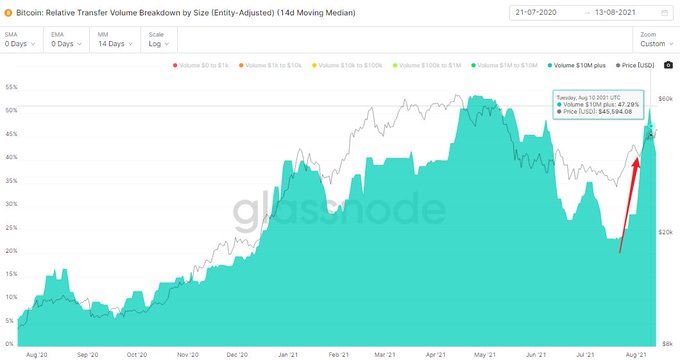 Therefore, these transactions have been on an upward trajectory because they represent more than 50% of the overall ones on the BTC network.
After months of consolidating between the $30-$40K range, Bitcoin recently experienced an uptick in activities as the much-needed momentum was regained.
For instance, daily BTC addresses edged closer to the 1 million marks as short-term Bitcoin holders returned to profitability.
Bitcoin outflow from exchanges increase
According to Arcane Research:
"A significant amount of Bitcoin has flowed out of exchanges over the past week, comparable to the peak outflows in November 2020. That represents a near full retracement of the inflow volume observed during the May sell-off."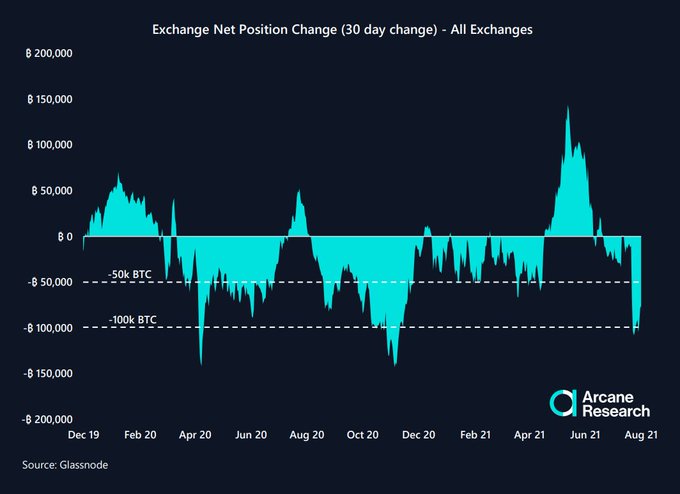 Whenever cryptocurrencies depart from crypto exchanges, this is usually bullish because it shows a holding or hodling culture.
Rafael Schultze-Kraft, Glassnode's co-founder and CTO, recently revealed that 12.5 million BTC were hodled in the last six months, whereas 6 million or 33% of Bitcoin supply moved during the same time frame.
Bitcoin's realised cap hit an ATH
Crypto analytic firm Glassnode disclosed that Bitcoin's realised cap reached an all-time high (ATH) of $378.76 billion.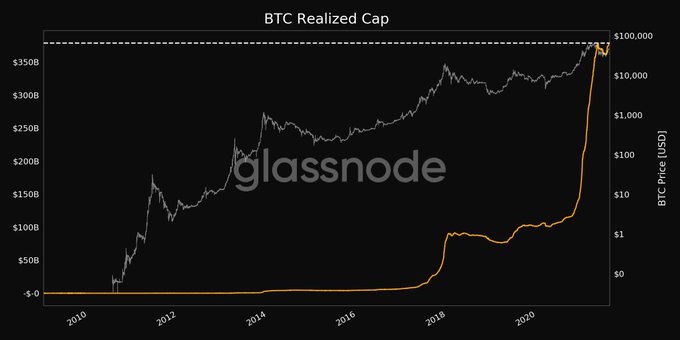 Therefore, the capital stored in the BTC network is at its highest because more money has been invested than when the price broke the record at $64.8K in mid-April.
Realised cap sums the price paid for every coin in Bitcoin's circulating supply.
Image source: Shutterstock
Read More