ISO 20022—Central Banks Strike Back Against Bitcoin and DeFi Payments But XRP Price Will Surge
Cryptocurrency, Bitcoin, stablecoins, and decentralized finance (DeFi) are considered revolutions in finance and payments, but do we really expect Central Banks and legacy institutions to go quietly into the night? If you do then you haven't been paying attention.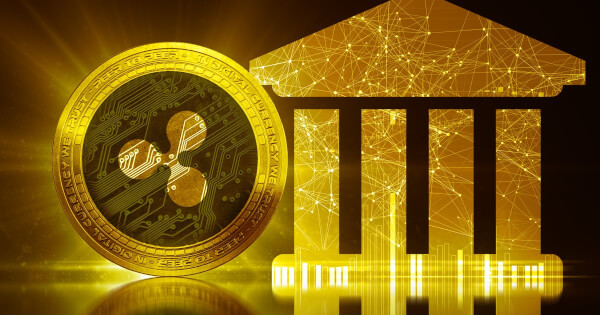 Traditional money may be centralized around monolithic central banks but they are preparing for a payments revolution of their own, one which could see decentralized solutions like Bitcoin and DeFi pushed further to the fringes of our global financial system.
ISO 20022 is a new standard for communicating instructions for electronic payments between financial institutions, and by 2030 it is expected it will be the standard globally and could give the central banks the last laugh—leapfrogging their own current slow-moving payments standards to speeds that will deter the use of their decentralized counterparts.
SWIFT Uniform Standards
The ISO 20022 standard will be the common language of payment requests and orders globally and is set to be completely integrated by all centralized financial institutions by 2030.
The ISO 20022 will set a uniform standard and make life much easier for centralized payment providers—one in particular expected to make a huge comeback which has felt the brunt of crypto-transactions in the developing world is the Society for Worldwide Interbank Financial Telecommunication or SWIFT.
SWIFT operates the global messaging network that banks rely on for making international payments. SWIFT will adopt much of the ISO 20022 near the end of 2022 and a complete transition—turning off its legacy format completely—by 2025.
One of the big advantages of a universal payment language is that banks, businesses, governments, and other actors no longer have to contend with supporting multiple formats. For example—suppose we are not customers of the same bank. In this case, there is a transaction between our respective banks. In the United States, these transactions are processed through Fedwire or the Clearing House Interbank Payment System (CHIPS)—centralized entities that debit one bank's account and credit another's when an interbank payment is made.
The adoption of ISO 20022 will mean that whether a payment is made in dollars over Fedwire, in renminbi via the People's Bank of China, or from euros to rand along SWIFT, a single unique payment standard will be used, creating a faster and cheaper payments channel.
The ISO 20022 uniform standard of global payments will also be arriving at the same time that 24/7 instant retail payment systems are being introduced by central banks all over the world, for instance the announcement of the Federal Reserve's FEDNOW.
In the next ten years, 24/7 real-time retail payments are expected to be the status quo in both developed nations and also in developing nations in Africa, the Middle East, and South America—where crypto-adoption is currently ramping up to avoid expensive systems of payment like SWIFT. These new super-fast systems will settle on one unified language, ISO 20022, which will mean lower costs, fewer errors, and more automation. In layman's terms—centralized payments will improve drastically while maintaining their current standard of trust making things very difficult for blockchain-based currencies.
XRP will Thrive
Since the inception of Bitcoin, blockchain advocates have dismissed centralized payments systems as ancient and outdated, but ISO 20022 means that description will most likely no longer suit in the years to come. However, it could give one cryptocurrency a huge advantage over all others—Ripple (XRP).
Ripple is currently the second-largest fintech firm in the US, behind Stripe, which is valued at $35 billion. Ripple is ahead of Coinbase in terms of valuation, which is valued at $8.1 billion and stands in third place. The growth of Ripple has been due to the entrance in the market of the international transaction infrastructure, especially the global remittance market.
The demand for Ripple's cryptocurrency, XRP is set to skyrocket as Ripple currently relies on the power of the ISO20022 standardization within RippleNet.
According to a well-known crypto analyst, the price development of XRP is extremely bullish, given that it is the only project that is relentlessly pursuing the regulation of cryptocurrencies. XRP will potentially benefit massively once all centralized authorities adopt the ISO20022 standard, as it will be the only cryptocurrency currently compliant to operate in the centralized payments space.
Image source: Shutterstock
Related: Why Regulated Banks Have Greater Potential For Financial Crime Than Bitcoin and Crypto
Read More