Is Ethereum the Future of DeFi? Scalability and Cost Issues Open Door for Cardano and Polkadot
As Ethereum continues to struggle with scalability and cost—traders continue to question the limitations of the Ethereum network and whether it really is the future of decentralized finance (Defi).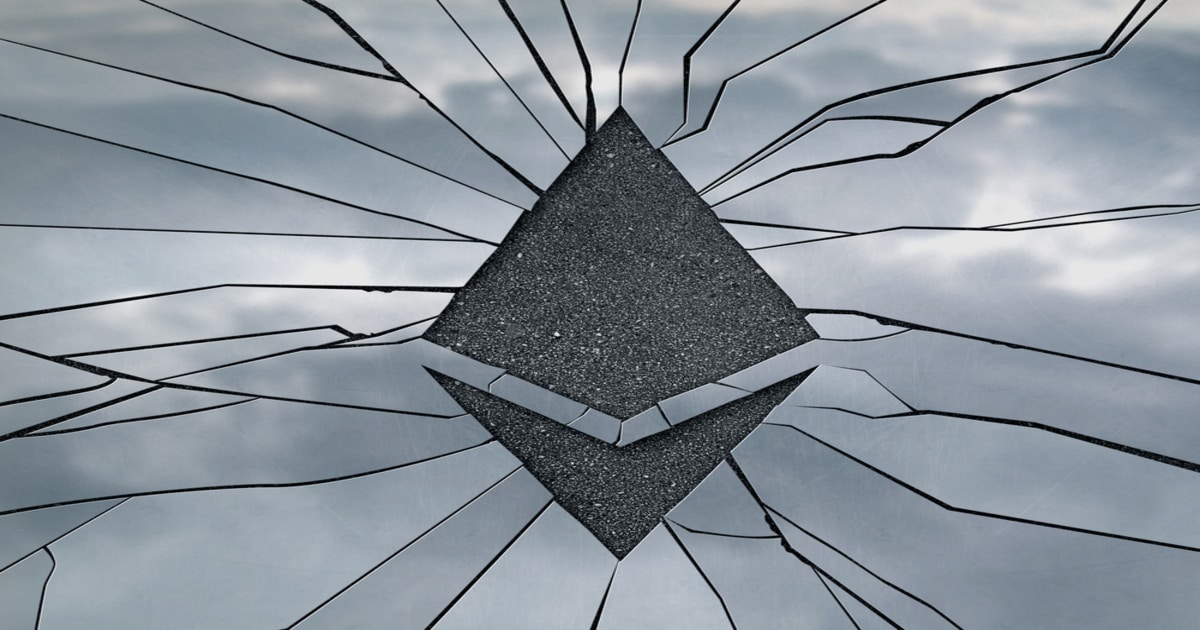 Decentralized finance and Dapps are the markets that Ethereum and other smart-contract blockchains are targeting. In its current state, the DeFi space is intrinsically linked with Ethereum, with vast majority of the biggest DeFi protocols running on its blockchain.
However, despite Ethereum's popularity as a platform for DeFi applications, the rampant growth in both the number of DeFi applications and the number of DeFi users has put a strain on Ethereum's infrastructure, leading to a number of challenges that many Ethereum DeFi users now face on a regular basis.
The Problem with Ethereum
As mentioned above, the Ethereum limitations continue to be exposed due to its lack of scalability and consequential high costs.
As the Ethereum blockchain stands now, the most leveraged DeFi network is only capable of processing roughly 10-14 transactions per second (tps) at full load, or just over 30 transactions if blocks were fully optimized.
The very limited throughput in transactions on Ethereum has created significant issues with most DeFi applications—namely high fees. The situation is growing more strained as DeFi interest has boomed and users have tripled in the last year alone.
The main utility of many Ethereum-based DeFi applications is highly contingent upon achieving a quick transaction turnaround. With Ethereum pushed to its limits of scalability and cost, the DeFi landscape is currently becoming too expensive to use. Popular analyst and trader Lark Davis, said of Twitter:
"#ethereum fees are insane right now, ETH defi is really a whale game at this point sadly. Layer 2 really needed for Uniswap."
Uniswap requires users to invoke a smart contract and due to Ethereum's limitations fees have skyrocketed to reach record highs at an average of $16/transaction in mid-January.
So what are Ethereum's limitations and if its network is not the future of DeFi, then could alternatives like Cardano and Polkadot seize the market.
Polkadot and Cardano
Polkadot and Cardano are two rival smart contract platforms who are both favourites among the group known as the Ethereum Killers.
Cardano (ADA)
A lot has happened behind the scenes of Cardano over the last year. Its ecosystem is still evolving, as can be seen from the introduction of proof-of-stake not that long ago. The community remains very loyal to this project. ADA price increased over 300% price in 2020.
Cardano launched its Shelley mainnet in 2020, as part of its developments into a proof-of-stake (PoS) blockchain protocol.
While functional smart contracts are yet to be launched on the Cardano blockchain, the release of Shelley still marked a major achievement for the Cardano blockchain and drove more positive sentiment around the ADA token.
In March, Cardano is slated to undergo the Goguen update, which should see the release of these functional smart contracts. When the smart contracts are live, large-scale decentralized finance protocols and other decentralized applications would be able to launch on top of Cardano—giving it further utility and value.
Researchers at Binance Academy confirmed the smart contract integration of the Goguen update in a report:
"As of December 2020, functional smart contracts cannot be deployed on the blockchain platform. As part of the roadmap, this will roll out as a part of the Goguen update. Following Goguen, the Basho era focuses on optimization of scalability and interoperability, and the Voltaire era introduces a treasury system to address governance."
Cardano's price has also seen around 104% growth in 2021 alone. Its native token, ADA, moved past Bitcoin Cash (BCH) to become the six-largest cryptocurrency by market capitalization. ADA is currently trading at a price of 0.3461 at the time of writing.
Polkadot (DOT)
Polkadot is seen as one of the most prominent rivals to Ethereum. The project was started by the Web3 Foundation with the aim of interoperability between blockchains to power a decentralized internet of the future.
The Polkadot blockchain is considered a new-generation blockchain and it connects private and public blockchains and networks through a multichain protocol using what it calls "parachains," which allow other blockchains to connect as sidechains.
The Ethereum network has often been criticized as struggling with scalability and speed issues which its community believes will be completely ironed out once ETH 2.0 is complete. However, Polkadot's protocol is getting attention as it currently has the capacity to handle thousands of transactions per second, which has pitted it squarely against Ethereum in the eyes of some commentators. Polkadot's token DOT has seen incredible growth this year of nearly a 100% but has now dipped with the rest of the market and is currently trading at $15.98.
Ethereum for Now
For now, it appears unlikely Ethereum will be dethroned in the short-term. Ethereum has a very firm and clear first-mover advantage over its competitors. It not only has the highest dominance in terms of the network value but also outdoes the competition in several key factors.
In a nutshell, these factors are—the number of active users; the ERC-20 (Ethereum) token being the most adopted standard for newly issued crypto-assets; third party adoption for service and infrastructure; and overall network security.
ETH is currently trading at a price of $1,313.56 down around 7.5% in the last week according to CoinMarketCap.
Image source: Shutterstock
ADA Price Surges Over 100% As Cardano Goguen Update Set For March
Read More