Ethereum, Ripple XRP, and Other Altcoins Surge Higher with Bitcoin as It tops $22K
Bitcoin's rally to its new all-time high is all that crypto traders were hoping for to wrap up the year with a bang.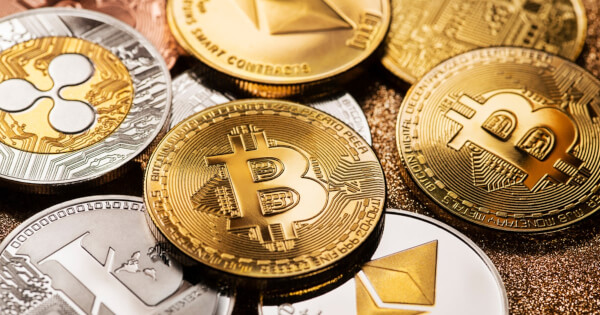 Bitcoin has surged past the psychological barrier of $20K and has been oscillating between the $21K and $22K level. At the time of writing, Bitcoin has been trading at $22,170.62 on CoinMarketCap, and its spike in price has sent the overall cryptocurrency market in the green. Bitcoin bulls have been enthusiastic, as hypothetical price predictions have been called out by renowned Wall Street investors all year long.
The mainstream cryptocurrency has recorded gains of approximately 160% this year. Now, with Bitcoin's ascent, Celsius Network CEO Alex Mashinsky said that it will undoubtedly surge to the $30k level. He said:
"I predicted in January that we would see these new all-time highs before the end of the year. Now settle in because we will be visiting the $20k-$22k level at least half a dozen times before we break through to the $30k range later in 2021. I do think we will also re-test the $14-16k levels either over a weekend with low volume or with bad news hitting the street. That will probably be the last time most of us will have a chance to buy bitcoin below $20k levels ever again."
He advised all that this may be the last time to buy Bitcoin below $20K.
Altcoins rally alongside Bitcoin
Currently, with Bitcoin's price run, altcoins have also recovered, trading higher. As seen by Bitcoin's previous bull runs, the ascending momentum by the mainstream cryptocurrency has always benefitted altcoins, whose movements highly correlate with it.
In the past 24 hours, Ethereum (ETH) has been up 10%, Ripple (XRP) up 25%, Litecoin (LTC) up near 15%, and Bitcoin Cash (BCH) up 8.40%.
Bitcoin's spike has sent the second-largest cryptocurrency by market capitalization, Ethereum to a new price level that has not been seen since May 2018. Ethereum has managed to increase by 355% in value this year and has once again broken past its psychological barrier of $600, hitting a yearly high of $646. According to a pseudonymous crypto enthusiast, Ethereum's rally in December has always been bullish. He said:
"$ETH has started its run every December the last 3 years with at least 100%+ ROI over the following months. What makes you think this year will be any different? #Ethereum to $1000+ within the next few months IMO. $ETHUSD"
The crypto investor was no doubt referencing Ethereum's all-time high in January 2018, where the cryptocurrency hit $1,392 on leading cryptocurrency exchanges.
As for Ripple (XRP), the altcoin has been bearish the whole week, with traders questioning whether it will fall to a lower support level as it had failed the major support level of $0.4542 and $0.4396 yesterday. XRP has been retesting the $0.50 point over and over again, even sinking below it yesterday. Ever since Flare Networks' airdrop, it has been tanking in price as traders have dumped their XRP funds following the Spark token airdrop. Currently, XRP is trading at $0.56 on CoinMarketCap, propelled upwards by Bitcoin's spike.
Bitcoin's rise to its all-time high this year has been backed by institutional support, and this may only be the beginning as the cryptocurrency sector has yet to unveil its full potential.
Image source: Shutterstock
Coinbase CEO Advises New Crypto Investors to Carefully Evaluate Market Risk and Crypto Volatility
Read More