Ether Price Keeps Rising to ATH, What's Fueling the Ethereum Surge?
Ethereum keeps rising higher with the Ether price hitting a new all-time high (ATH) of $1,689 according to CoinMarketCap. Where will the second largest cryptocurrency go from here and what's fueling the surge?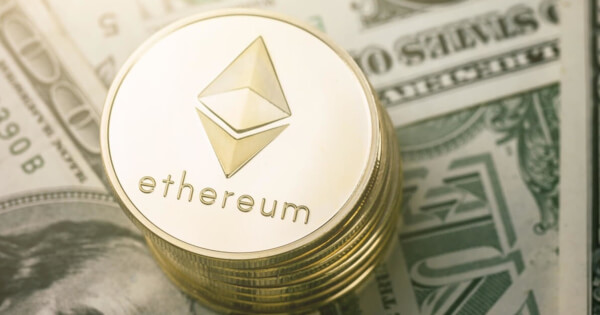 The Ethereum price surged passed $1,650 today, recording a new all-time high as the entire cryptocurrency market rose to new heights.
Ethereum has now gained more than 1,700% since March 2020, when it was priced around $100.
Following the cryptocurrency's impressive rally over the $1600 mark last night, Paolo Ardoino, CTO of Bitfinex gave his opinion on what was fueling the Ethereum surge. He said:
"Ethereum is front and centre in the news today as it pierces a new all-time high above US$1,600. This seems to be at least partly fueled by speculation, but there is also an increasing recognition that blockchain-based technologies can address many commercial problems, from logistics to the ability to verify the source of certain products to payments. In this context, Ethereum's upward trajectory may be representative of the fortunes of the entire cryptocurrency ecosystem."
Sentiment throughout the cryptocurrency sector continues to improve as Ether (ETH) price ventured into uncharted territory and continues to push to new realms of price discovery. The overall cryptocurrency market cap now stands at $1.11 trillion and Bitcoin's dominance rate is 61.6%.
At the time of writing the Ethereum price is $1,655.20 up over 30% in the last seven days, and Bitcoin is trading at $37,571.99 up 20% in a week according to CoinMarketCap.
Image source: Shutterstock
MicroStrategy CEO Reveals why Bitcoin is a Better Investment than Gold
Read More