ETH Price Plunges as Ethereum Gas Fees Make DeFi Unusable
The crypto market sharply plunged yesterday with Bitcoin dropping over 17% to under $48,000 and Ethereum falling to $1,580.63 from a 24 hour high of $1,918.19 according to CoinMarketCap.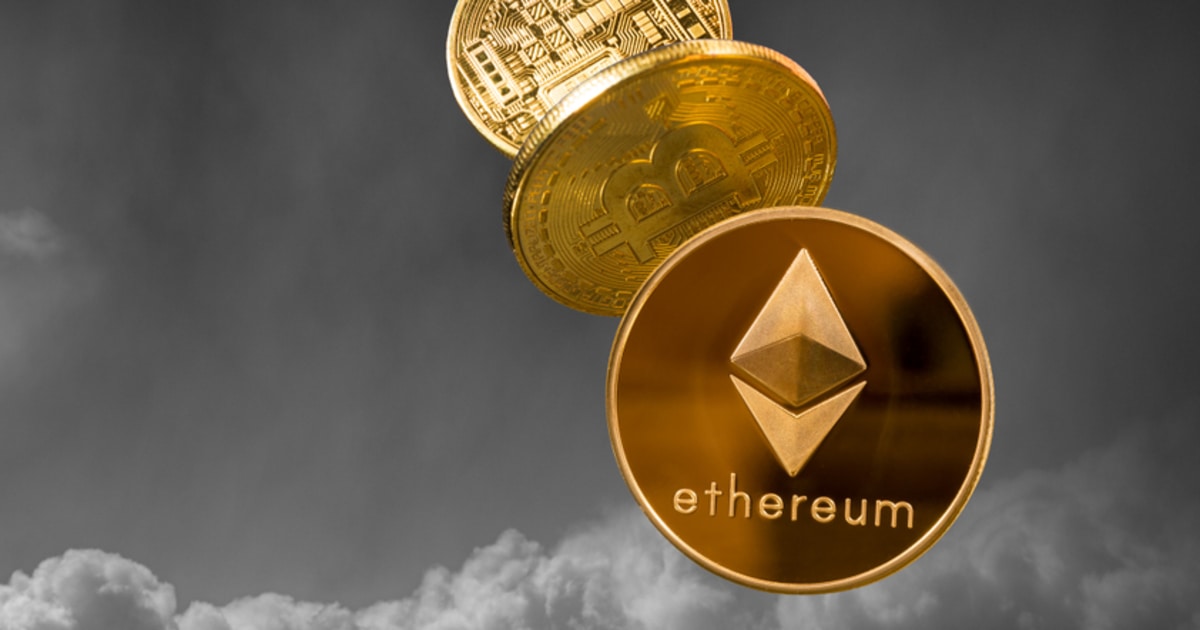 Ethereum's surging gas fees continue to raise concern—making decentralized finance (DeFi) all but unusable for the average trader. During the correction yesterday it was DeFi tokens and altcoins that suffered the most during the sell-off.
Ethereum gas fees have hit an all-time high—with an average transaction fee of over $30 USD, making DeFi almost entirely unusable for the majority of retail traders. On popular exchange Kraken, Ethereum price fell over 60% to $750 last night with many traders now asking if it's time to jump-ship and panic?
In a note to Blockchain.News, Kosala Hemachandra, Founder/CEO of MyEtherWallet (MEW) said that traders should remain calm and remember why gas prices exist in Ethereum in the first place, he says:
"There are problems with high gas fees on Ethereum now, but we must remember that gas prices are meant to balance the number of transactions that can happen at any given time. They have the purpose of a safeguard, making sure the infrastructure doesn't break."
Hemachandra explained that these issues exist in Ethereum and not Bitcoin due to the high number of use cases in DeFi. He said:
"With Bitcoin, for example, you are only transferring a large quantity of value around, one transaction fee at a time. Ethereum has a use case behind it, the decentralized applications, that causes the need for frequent transactions, which elevates those gas prices."
The MEW founder is asking trader's not to panic as he affirms these issues will not be a problem forever adding:
"Good news is that developers on Ethereum already have Layer 2 solutions like Loopring, Skale and more launching on mainnet soon. Ethereum was always planning to go to a PoS system, so it can only go up from."
Paolo Ardoino, CTO at Bitfinex explained to Blockchain.News that the market is still nascent and price volatility is to be expected and those who are merely focused on the price and not the development of technologies like Bitcoin and Ethereum are entirely missing the point. He explained:
"Today's drop may seem to be a correction in BTC while a sharp dip in Ethereum's price has put the focus upon increasing transaction fees in ETH. Today's price movement may galvanize bitcoin's many critics, including those who recently dismissed the leading cryptocurrency as an economic sideshow. Such criticism misses the point and the profound impact it is starting to have. For many of the battle-tested exchanges that have weathered the market fluctuations, volatility isn't new and is to be expected in such a young market. For many in the industry, development and deployment is priority. Price movements are more of a sideshow."
At the time of writing Bitcoin's price has recovered 10% to $52,658.83 while Ethereum's price has regained above the $1700 level—still hovering far below its all-time high of $2040.
Image source: Shutterstock
Elon Musk Thinks that Bitcoin and Ethereum Prices Are Too High after Cryptocurrencies Hit Record High
Read More