Bitcoins' Circulation and Address Remain Underwhelming
In 2022, Bitcoin (BTC) is experiencing a period of calm because of decreased utility on its network.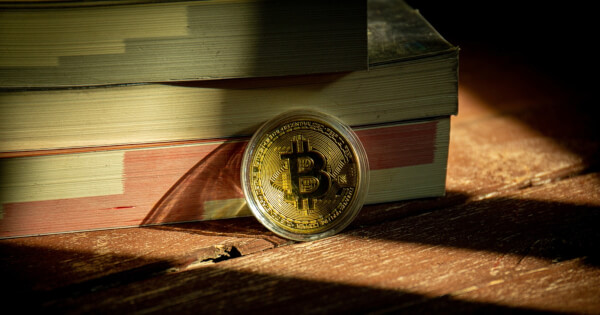 Market insight provider Santiment explained:
"Bitcoin isn't getting a ton of utility to kick off January, & it's noticeable in mild declines for BTC circulation (unique daily tokens moved) & active addresses (addresses transacting on network)."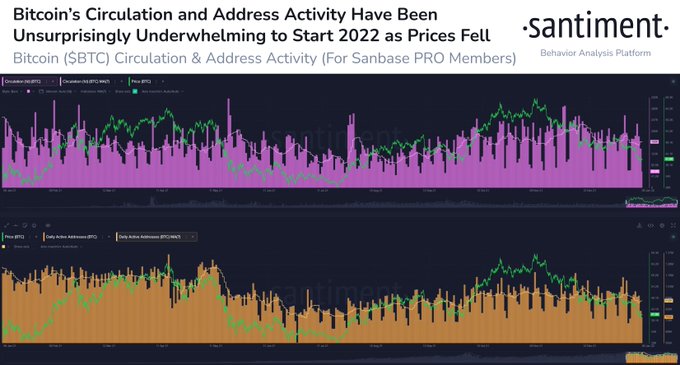 Source: Santiment
BTC ushered the new year below the psychological price of $50,000 based on factors like retail investment drying up.
On the contrary, Bitcoin in 2021 was on a higher note because it had breached the all-time high (ATH) price of $68,000 in November 2021, a milestone that had not been achieved for more than three years.
Whale transactions surpassing $100,000 have also dropped in the Bitcoin and Ethereum ecosystems. Santiment added:
"Major whale transactions aren't quite coming at the frequency they were in October or November. Our metrics indicate that the BTC network is getting around 13K transactions per day that exceed $100K in value. ETH's network is seeing about 9K per day."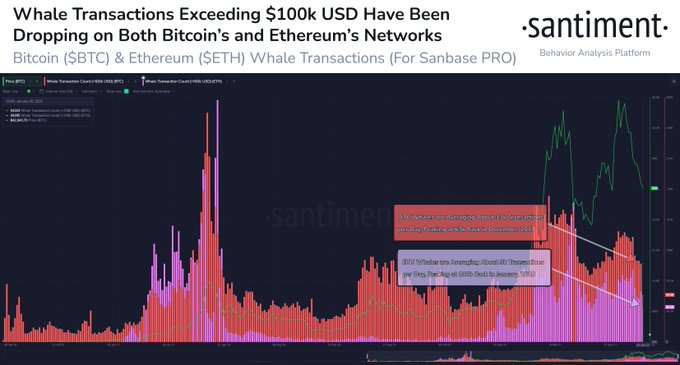 Source:Santiment
Moreover, the number of BTC addresses holding more than 10,000 coins reached a monthly low of 88.
Nevertheless, a bounce looks imminent based on the bearish sentiment prevailing in the crypto market because it seems weak hands are capitulating. Santiment noted:
"Our social trends data confirms that the trading crowd feels very much as though crypto is in an official bear market. Mid-May was the last time bearish sentiment was this prevalent, which is a very promising sign that weak hands are capitulating."
This correlates with the fact that top crypto assets are in the fear zone. For instance, the BTC fear and greed index recently dropped to levels last seen in July.
Image source: Shutterstock
Read More