Bitcoin Supply Held by Long-Term Holders Hit ATH as BTC Exchange Outflows Dominated
Long-term holders have emerged to be significant players in the Bitcoin ecosystem as their accumulation continues to scale the heights. Dilution-proof noted that their holdings recently hit a record high.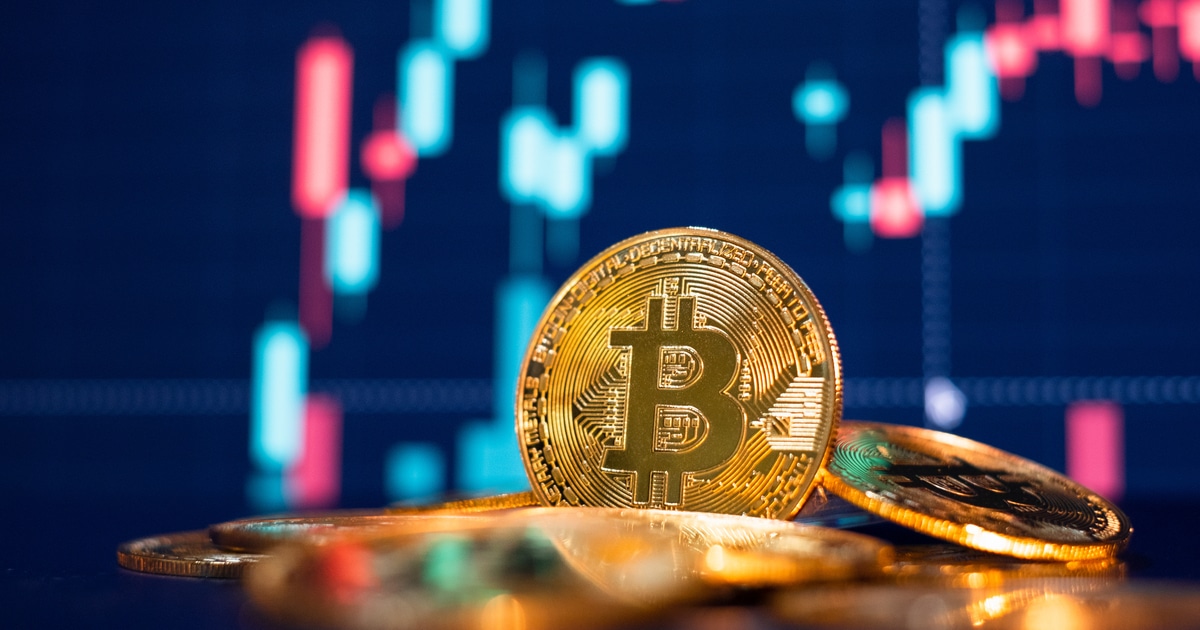 The crypto analytic firm explained:
"The total Bitcoin supply that is being held by long-term holders (coins that haven't moved for at least ~5 months) is making new all-time highs."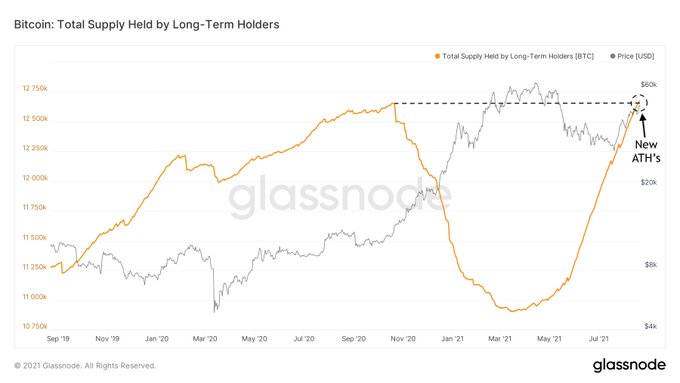 Therefore, their holdings are close to 12.75 million BTC accounting for 67% of the total Bitcoin supply.
On-chain metrics provider Santiment recently noted that BTC long-term address activity had surged to levels witnessed in mid-April.
Long-term holding shows that coins are stored for future purposes other than speculation.
Bitcoin leaves crypto exchanges in droves
According to market insight provider Glassnode:
"Bitcoin exchange flows have returned to a dominance of outflows through August as investors withdraw BTC. The market has transitioned through a number of phases of exchange flow dominance over the last year, with outflow dominance last seen in late 2020."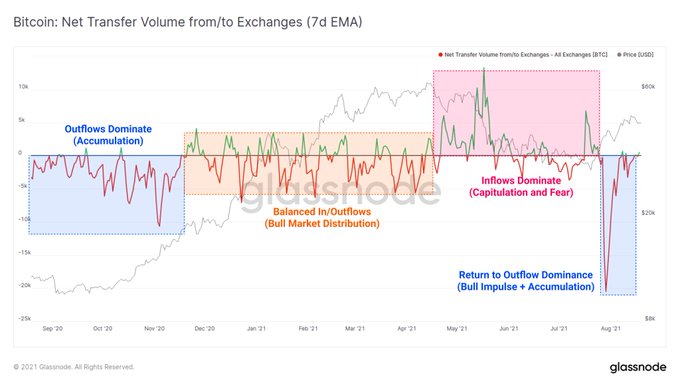 This signals a mass exodus of Bitcoin from exchanges, given that they are usually transferred to cold storage and digital wallets.
Meanwhile, crowd sentiment towards BTC has been on an upward trajectory because more traders have become optimistic about this cryptocurrency rising.
Crypto adoption is also experiencing an uptick as different sectors continue joining this bandwagon.
For instance, PSV Eindhoven, a leading football club in the Netherlands, secured a sponsorship deal with crypto platform Anycoin Direct to promote cryptocurrency awareness in the European Union as the total payments were made in Bitcoin.
Moreover, UWM Holdings Corp, a large-scale wholesale mortgage lender in the United States, announced its acceptance of cryptocurrency to satisfy mortgage payments later this year.
United Wholesale Mortgage (UWM) is the largest home mortgage loan wholesale company in the United States. It underwrites and provides closing documentation for residential mortgage loans originated by independent mortgage brokers, correspondents, small banks, and local credit unions.
Image source: Shutterstock
Read More