Bitcoin Sell-Off Incoming: Bitcoin Whales Return to Major Crypto Exchanges
CryptoQuant Alert warns that Bitcoin whales are moving huge quantities of BTC onto major crypto exchanges indicating a huge sell-off could be imminent.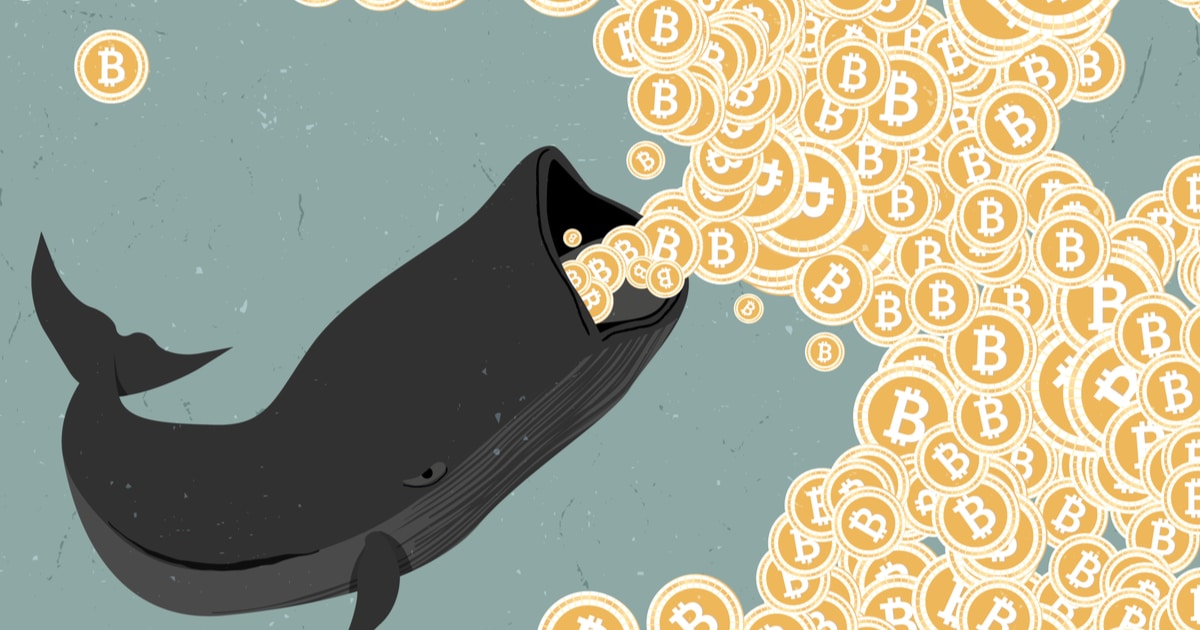 The Bitcoin price is falling from its 24 Hour high of $34,550 down 6.6% to $31,886—on-chain analysts have sent out a warning indicating the BTC whales plan to take advantage of the booming Bitcoin price.
A sell-off of this magnitude could send the Bitcoin price, which is currently consolidating around the $32,000 level, further down in the short-term.
CryptoQuant CEO Ki Young Ju sent out the whale warning on Twitter:
"And 3,001 $BTC just deposited in #Bithumb."
The BTC whale sending their holding to Bithumb could be an indication of a move to take advantage of the 5% premium on Bitcoin of the South Korean exchange and sell-off its 3,001 BTC holdings—a popular trend in 2017~2018 where big Bitcoin traders in Asia move funds to arbitrage the "Kimchi Premium" in South Korea.

BTC whales are depositing on major exchanges according to CryptoQuant alerts. On January 4, notable BTC whale inflows are: Binance with a total of 2557 BTC (Approx $84 million) and an alarming inflow to Bittrex today of 94,310 BTC (Approx $3.15 billion.)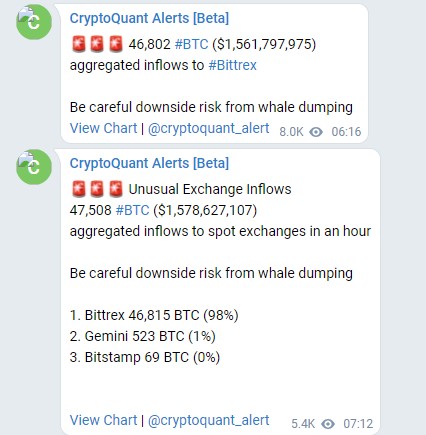 The Bitcoin price has gained over 300% through the course of 2020, despite a 50% crash in March brought on by the COVID-19 economic disruption. Institutional investors have been flocking to Bitcoin as a hedge investment against a depreciating dollar driving the BTC price to a new all-time high of $34,778.
As Bitcoin finally appears to be retracing after a monumental weekend, should the BTC whales sell their holdings, the crypto market be in for a shock price correction and perhaps another opportunity to buy the dip.
Image source: Shutterstock
Bitcoin and Ethereum Trading Volumes Go Through the Roof
Read More