Bitcoin Price Rally Stalls, Falls below $23,000 amid 75% of BTC Sold by Tesla
After briefly breaching the $24,000 mark, Bitcoin fell below $23,000 to $2,895.94 at the time of writing, after the annocemnet of Tesla had sold 75% of its bitcoin in Q2.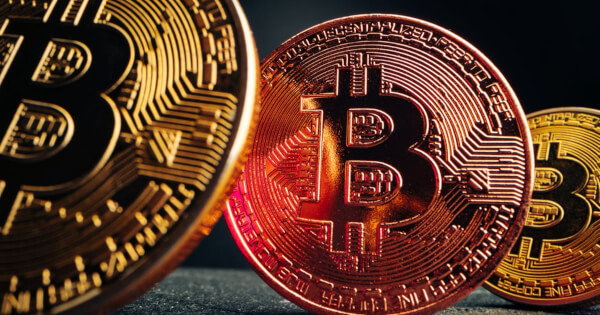 TSLA sold 75% of their Bitcoin for an average price of $28,888 - nearly a 9% discount from their average entry of $31,620.
According to analyst Kaleo, that price also coincides with the breakdown of the initial support level that led to cascading liquidations across the market in mid-June.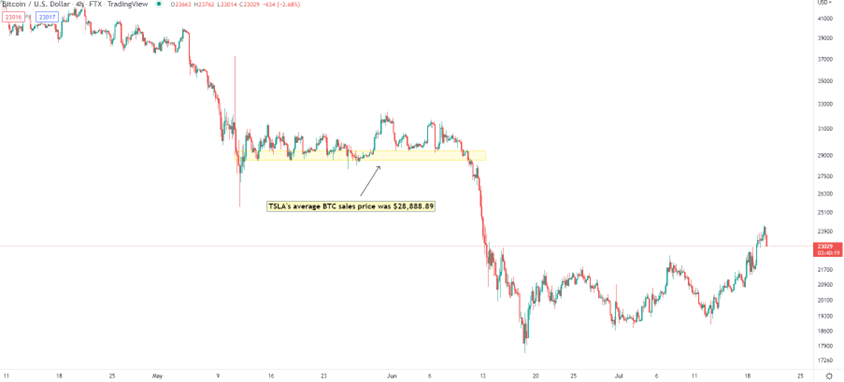 Electric car manufacturer Tesla (TSLA) announced that it sold $936 million worth of Bitcoins or 75% of its holdings in the second quarter.
The Telsa CEO noted that the sale "should not be viewed as a ruling on Bitcoin" and "certainly increases our Bitcoin holdings in the future".
Investors are currently panicking about Bitcoin. The Bitcoin Fear and Greed Index is 34 — Fear
Analyst Will Clemente, who has 635.8K followers on Twitter, stated that:
"So Tesla has already sold off their inventory, appears to have mainly done so to maintain positive cash flow (non bitcoin-centric reasons), and still has 25% of their BTC."
Prices are now trading around $23,000 and testing the 100 hourly simple moving average. The pair will likely continue rising if the $23,750 and $24,000 levels are breached.
Currently, the support level is near $23,200. Bitcoin price may face resistance near $23,750. The following key resistance is near $24,000.
A close above the $24,000 resistance could set the stage for further gains. If there is a steady break above the $24,000 mark, the price could rise towards the $24,500 level. The next major resistance is near $25,000.
Image source: Shutterstock
Tesla Sold 75% Bitcoin Holdings in Q2, Worth $936m
Read More